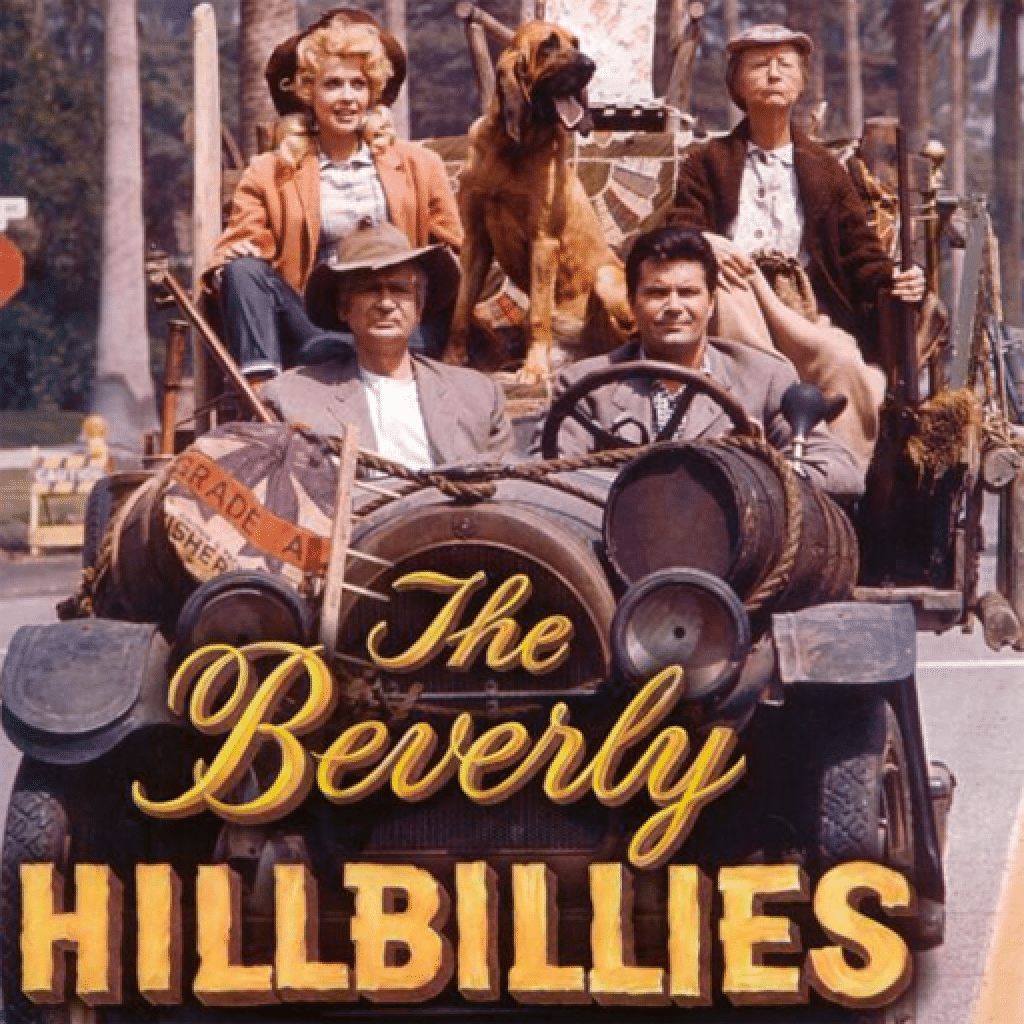 FROM WIKIPEDIA COMMONS
The Beverly Hillbillies is an American television sitcom that was broadcast on CBS from 1962 to 1971. It had an ensemble cast featuring Buddy Ebsen, Irene Ryan, Donna Douglas, and Max Baer Jr. as the Clampetts, a poor, backwoods family from the hills of the Ozarks, who move to posh Beverly Hills, California, after striking oil on their land. The show was produced by Filmways and was created by Paul Henning. It was followed by two other Henning-inspired "country cousin" series on CBS: Petticoat Junction and its spin-off Green Acres, which reversed the rags-to-riches, country-to-city model of The Beverly Hillbillies.
The Beverly Hillbillies ranked among the top 20 most-watched programs on television for eight of its nine seasons, ranking as the #1 series of the year during its first two seasons, with 16 episodes that still remain among the 100 most-watched television episodes in American history. It accumulated seven Emmy nominations during its run. It remains in syndicated reruns, and its ongoing popularity spawned a 1993 film adaptation by 20th Century Fox.
TODAY'S ALMANAC
1680s
1770s
1820s
1840s
1860s
1870s
1880s
1890s
1910s
1930s
1940s
1960s
1970s
1980s
2000s
2010s
COURTESY www.almanac.com