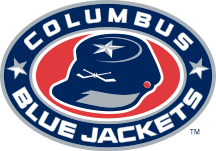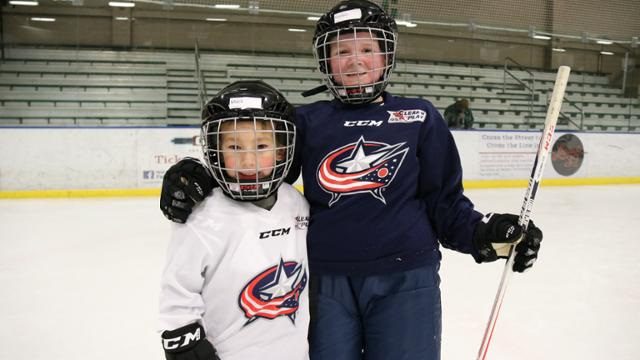 SEPTEMBER 20, 2021
Registration is open now for program designed to provide participants new to hockey with free equipment and instruction led by former Blue Jackets player Andrew Cassels
COLUMBUS, OHIO – The Columbus Blue Jackets are excited to announce the return of Learn to Play presented by Performance Columbus Family of Dealerships in collaboration with the OhioHealth Chiller Ice Rinks and Moo Moo Express Car Wash. The program provides a simplified hockey development pathway for boys and girls ages 10-and-under with free head-to-toe equipment, age-appropriate instruction and certified coaching led by former Blue Jacket Andrew Cassels.
Learning to play hockey is more than just learning a game. More than skating, passing and stickhandling, hockey is about responsibility, respect and teamwork. As children learn the skills needed to succeed on the ice, they also build and solidify important character traits needed to succeed off the ice.
Previously the Learn to Play program was a six-week session for children with skating ability to learn the sport of hockey. Now it is a comprehensive 3-step program which includes skating instruction along with Learn to Play programming. Once a participant moves through the program, he or she will be ready to join an organized hockey league.
"Due to the vast interest in Learn to Play over the years, we've decided to expand the program to allow for children to receive instruction starting at the beginning – learning to skate," said Blue Jackets Senior Director, Fan Development & Community Programs Andee Boiman. "We hope this new three-step approach will give kids the opportunity to learn the sport in a more robust manner."
Since its introduction in 2017, over 1,280 kids have graduated from the Learn to Play program. This year's program will allow for more than 2,000 children to participate.
Children who have participated in the program in the past are welcome back if they have not previously been enrolled in an organized hockey program.
To reduce cost barriers associated with taking up the sport, each new participant will be given a complete set of new equipment to keep valued at approximately $600. Free equipment is provided with first-time enrollment only.
"No child should miss the opportunity to participate because equipment is costly. Seeing the kids' faces light up when they put on their gear for the first time is always a highlight of the program," added Boiman.
Learn to Play costs $200 per child with each session lasting 45 minutes. The program will be held year-round at select Ohio Health Chiller Ice Rink locations and broken down into three steps, as follows:

Step One: Learn to Play Hockey 1 – Intro to Hockey Skating
Discover, Learn and Play! This introductory level allows new skaters with no prior skating experience to build confidence while learning to skate.
Boys and girls with little or no prior skating experience.
Each new skater will receive head-to-toe equipment to keep.
Step Two: Learn to Play Hockey 2 – Advanced Hockey Skating
The Advanced Hockey Skating curriculum is designed to teach the fundamentals of hockey skating. Skaters will learn how to be more proficient and agile on the ice.
Build on skating confidence and agility technique.
Step Three: Learn to Play Hockey 3 – Hockey Skill Development
Once a child has sound skating fundamentals, this next step will help challenge and further develop each player as they prepare to play organized hockey.
Introduction to learn the game! 
Skill-based stations; Small area games
In addition to skating and hockey instruction, participants can expect special appearances by Blue Jackets Alumni and Stinger.
Registration is open now. With each registration receive one (1) free ticket to a 2021-22 regular season Blue Jackets home game. Registration information, including eligibility requirements, may be found at www.BlueJackets.com/LearnToPlay.
About Learn to Play presented by Performance Columbus Family of Dealerships
Part of a National Hockey League-wide initiative in partnership with the National Hockey League Players' Association and developed with the help of experts from USA Hockey and Hockey Canada, the Learn to Play initiative aims to be the gold standard for youth hockey programs with the goal of inspiring more families to join the hockey community.
About OhioHealth Chiller Ice Rinks
OhioHealth Chiller Ice Rinks is owned and operated by the majority owner of the National Hockey League's Columbus Blue Jackets, JMAC. There are five locations spread throughout the area including downtown Columbus, Dublin, Worthington and Lewis Center.
OhioHealth Chiller Ice Rinks feature multiple rinks, National Hockey League (NHL) regulation sizes. Not only are these rinks home to family fun and entertainment but house many high school teams and hockey associations as well as central Ohio's first and only short track speedskating club. OhioHealth Ice Haus at Nationwide Arena is the practice home of the NHL's Columbus Blue Jackets and hosts many NHL visiting teams.
COURTESY BLUE JACKETS COMMUNICATIONS