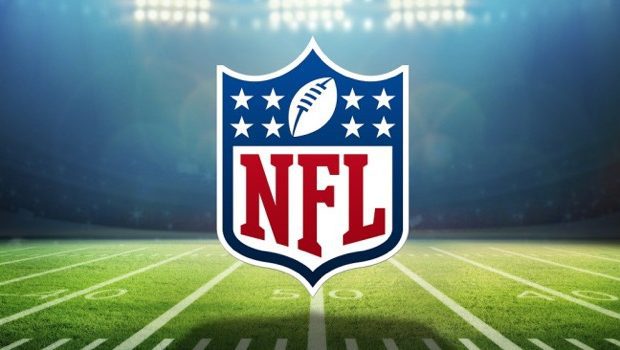 CRIMSON TIDE PACES ALL COLLEGES FOR FOURTH STRAIGHT SEASON
TIDE ROLLING INTO NFL: For the fourth consecutive season, Alabama had the most players (54) on active NFL Kickoff Weekend rosters, the league announced today. The Crimson Tide also placed the most active NFL players on season-opening rosters in 2018 (44), 2019 (56) and 2020 (53), and shared the league lead in 2017 (39). Ohio State (50) ranked second in 2021, after previously ranking second with 48 last season.
A total of 244 colleges were represented on Kickoff Weekend active rosters. The colleges with the most NFL players: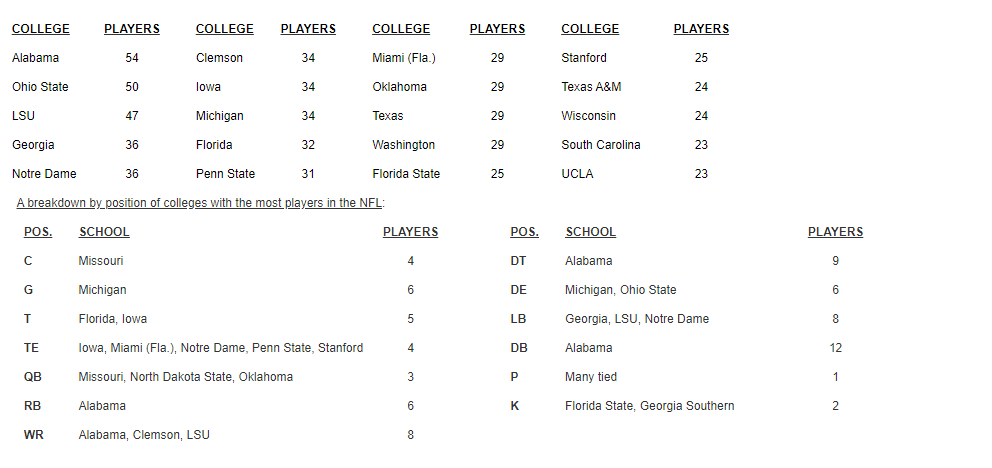 QB BREAKDOWN: Quarterbacks were in the spotlight once again on Kickoff Weekend and the NFL has now had at least one rookie quarterback start in Week 1 in 14 consecutive seasons, the longest streak in the NFL since at least 1950.
A by-the-numbers look at the 32 starting quarterbacks in Week 1: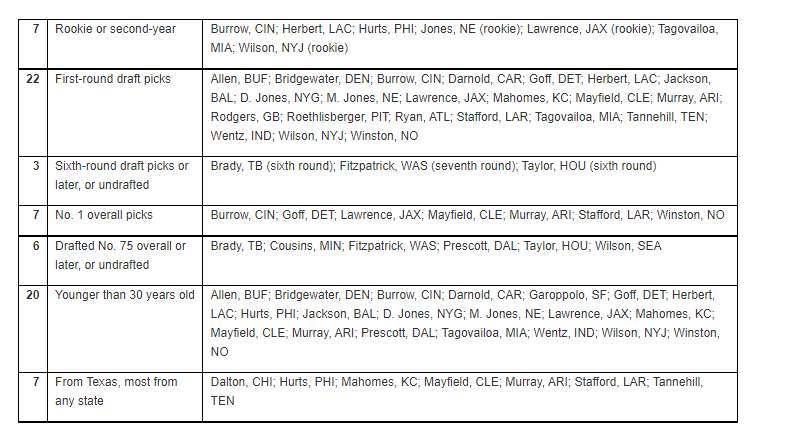 THE TALL AND SHORT OF IT: On NFL Kickoff rosters, there were 310 players weighing under 200 pounds, 298 players under six-feet tall, and 355 players weighing over 300 pounds.
The Buffalo Bills had 15 players weighing less than 200 pounds, the most in that category. Houston had the most players under six-feet tall with 18, while the Chicago Bears and Cincinnati Bengals tied for the most players weighing over 300 pounds with 14.
A team-by-team player dimension breakdown based on 2021 Kickoff rosters: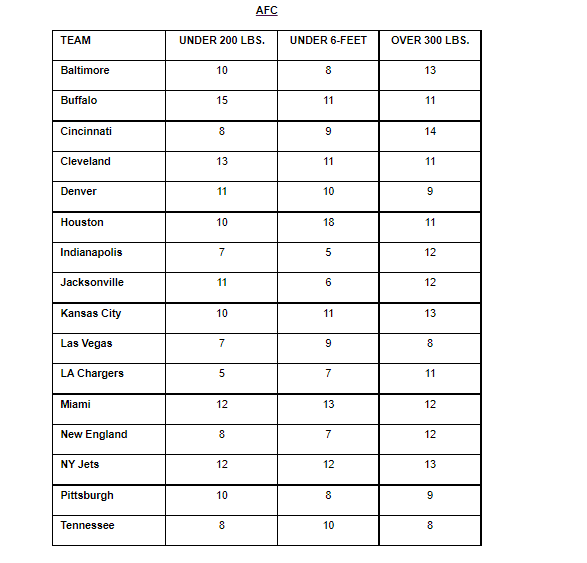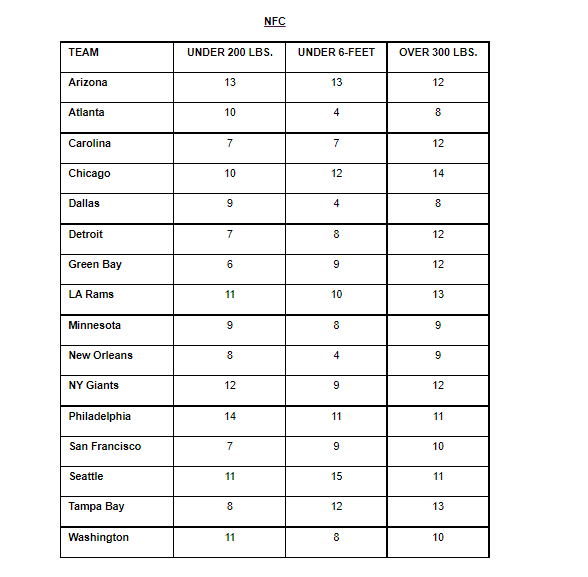 HEIGHT, WEIGHT & AGE AVERAGES AMONG WEEK 1 ROSTERS, 2021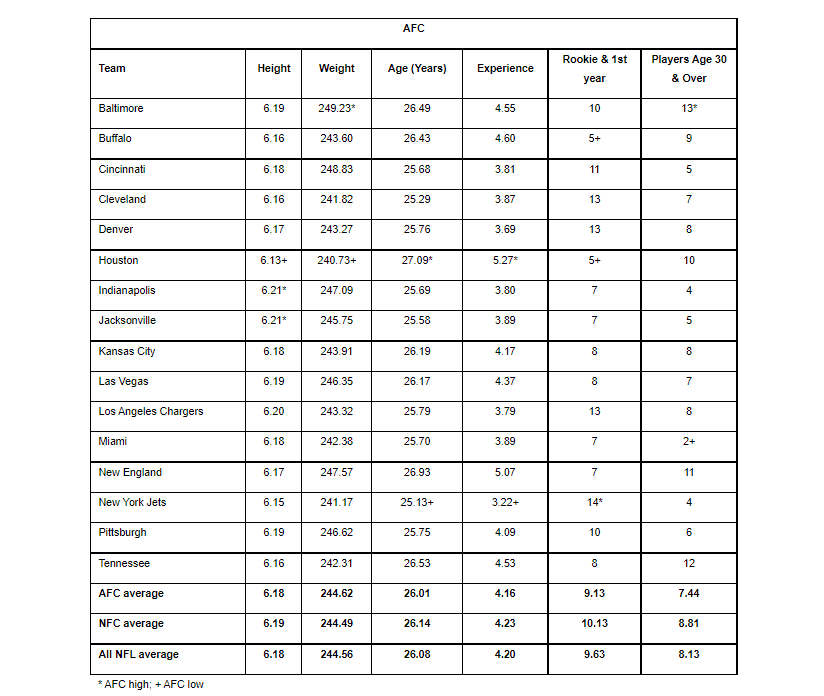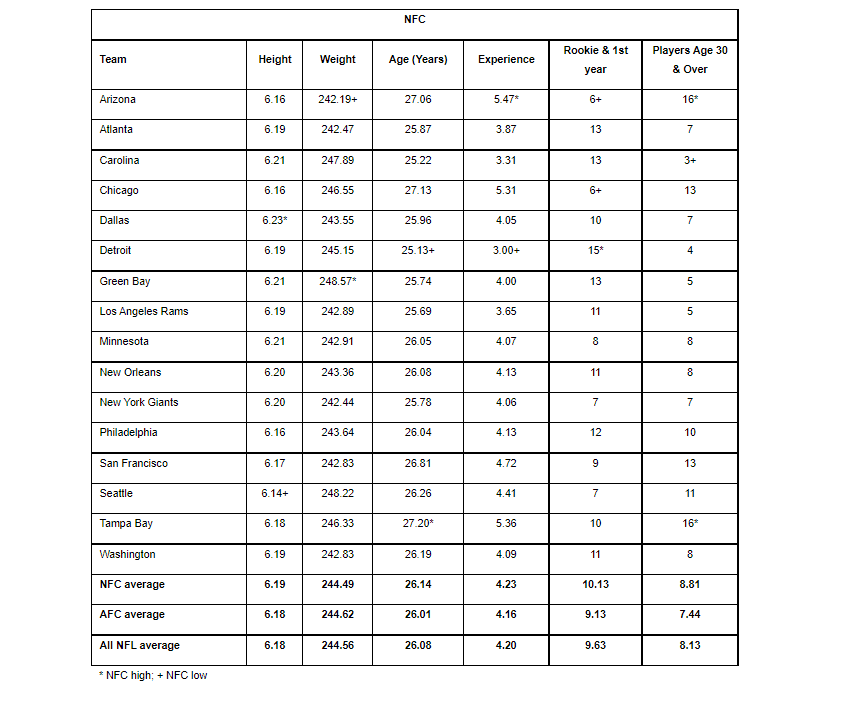 COURTESY NFLmedia.com