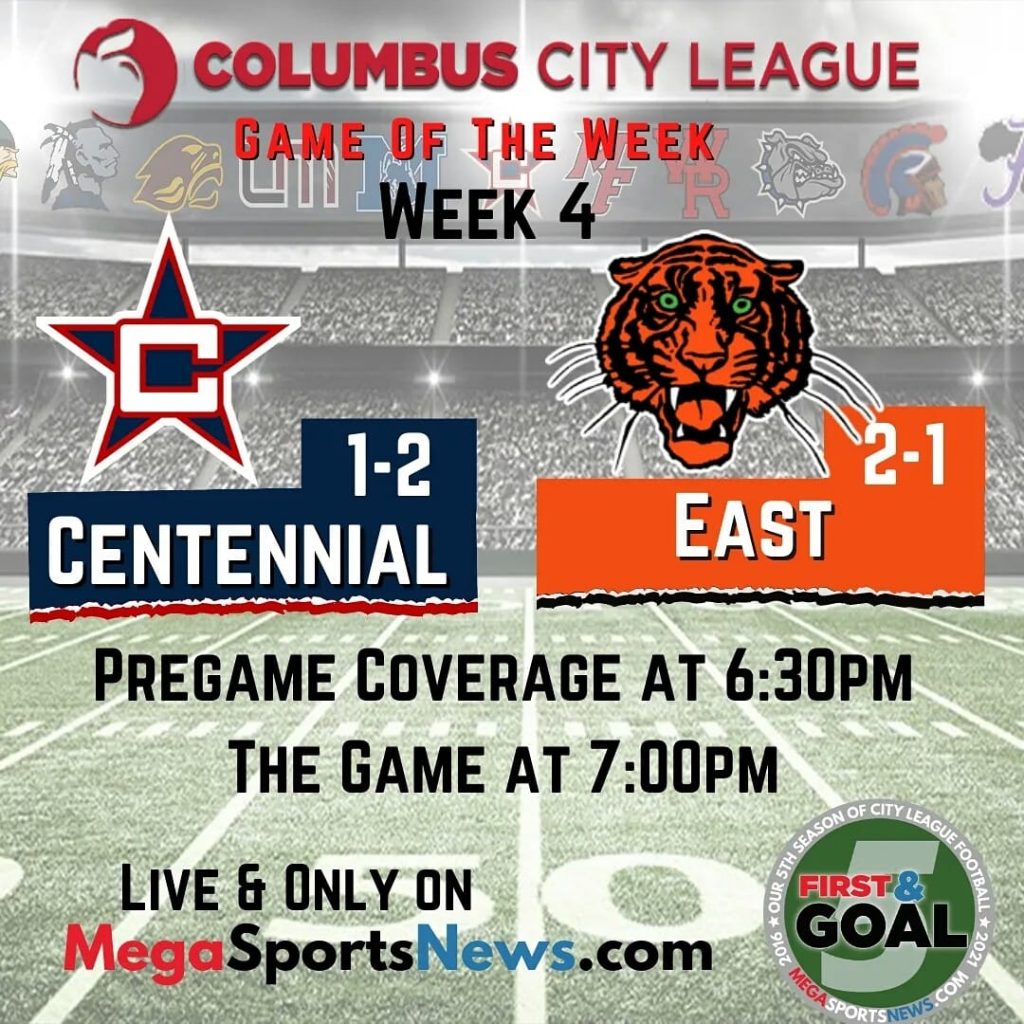 The season is moving fast! Week 4 in High School Football already. East at Centennial.
Tonight, it'll be former assistant against former boss.

Mike Bell, East head coach, was on Donte Goosby's Centennial staff in 2019 when the Stars went 9-2, winning the City League North and gaining an OHSAA Playoff Berth.

The Tigers, are off to a good start.
The Stars won last week at West.
This will be their first home game of the season.

You can LISTEN LIVE HERE: http://webca.st/198676