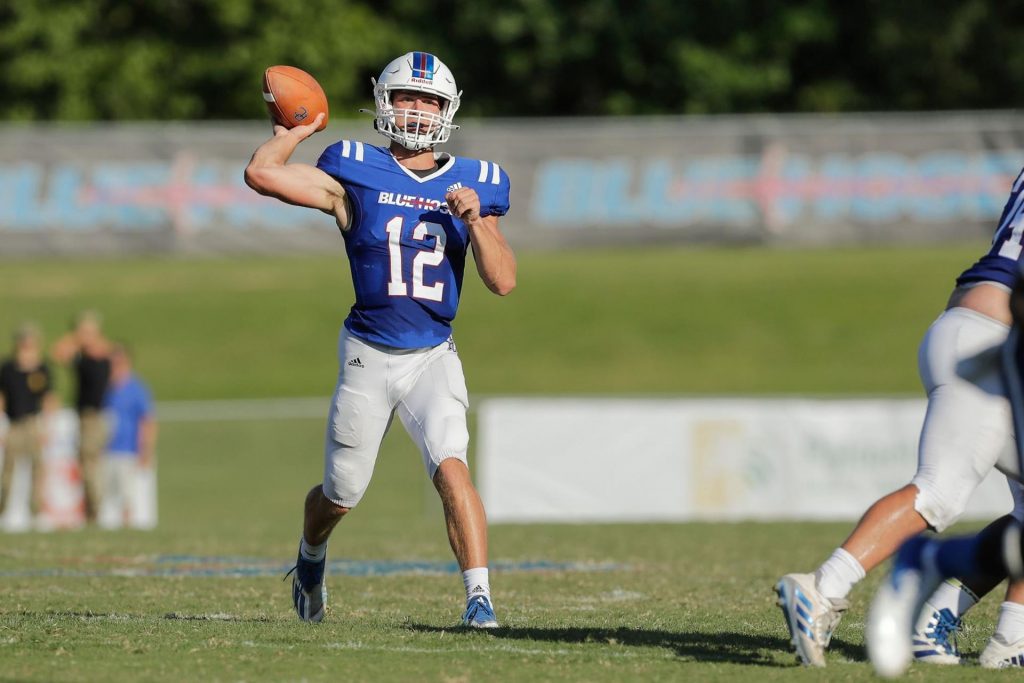 September 5, 2021
ST LOUIS, MO. – Redshirt Sophomore quarterback Ren Hefley has been named the Pioneer Football League's offensive player of the week as announced by the league on Sunday.
Hefley set an FCS record with 10 passing touchdowns in Presbyterian's 84-43 victory over St. Andrews on Saturday afternoon at Bailey Memorial Stadium.
Hefley led the Blue Hose offense with a PC DI record of 38 completions that accounted for 538 yards passing and 10 touchdowns on Saturday afternoon against St. Andrews. The redshirt sophomore spread the passing scores around to eight different Blue Hose.
Hefley helped the Blue Hose account for 621 passing yards which ranked second in the single-game DI record book for Presbyterian.
He had 12 pass plays account for 15+ yards on Saturday including two 60+ yards touchdown plays. PC as a team scored a school record 84 points.
The Blue Hose had six honorees in the spring season for the Pioneer Football League Players of the Week honors.

Offensive
Ren Hefley, Presbyterian
Sophomore (RS), Quarterback
Bryant, Arkansas

Hefley began his Presbyterian career by setting the NCAA FCS record with 10 touchdown passes in an 84-43 victory against St. Andrews, Saturday. He also set a program record with 38 completions, going 38-of-50 passing for 538 yards in 45:05 of playing time without throwing an interception. Eight receivers caught at least one touchdown from Hefley, including freshman Jalyn Witcher who caught three of the touchdowns in the first half alone. Hefley's touchdown passes covered, in order, 1, 62, 79, 36, 9, 25, 5, 1, 49 and 6 yards.

Others Nominated: Ian Corwin (Jr., QB, Drake); BJ Byrd (Sr., WR, Morehead State); Terrence Smith (Grad., RB, San Diego); John Seeter (Grad., QB, Stetson); Chuck Maxwell (So., WR, Valparaiso).

Defensive
Alex Rogers, Drake
Senior (5th), Safety
Racine, Wisconsin

Rogers picked off a pass midway through the second quarter to help Drake post a 45-3 victory against West Virginia Wesleyan, Thursday. With West Virginia Wesleyan driving deep into Drake territory, Rodgers intercepted a pass at the Drake 8-yard line and returned it 18 yards with a personal foul adding to the territory gained on the play. Drake would convert the turnover into a touchdown seven plays later to extend its lead to 28-0. Rogers also was credited with three tackles (two solo) in the victory as Drake's defense held West Virginia Wesleyan to 136 passing yards and 179 total offensive yards on only 53 plays from scrimmage.

Others Nominated: Kama Kamaka (Sr., LB, San Diego); Davion Maxwell (RSo., DB, Stetson); Jaxon Peifer (Sr., LB, Valparaiso)

Special Teams
Cameron Gillis, Stetson
Sophomore (RS), Kicker
Budapest, Hungary

Gillis began the season by connecting on a pair of career-long 35-yard field goals and hitting six PATs in Stetson's 54-14 victory against Warner, Saturday. He connected on his first field goal with 9:00 remaining in the first quarter and matched that boot on his second field goal with 10:34 remaining in the third quarter. His two made field goals equals his total from a shortened 2020 freshman campaign.

Others Nominated: Nathan De Bruin (Jr., K, Drake); Aidan Lehman (Fr., P, San Diego); Ben Niesner (RSr., P, Valparaiso)

Note, the Pioneer Football League does not name a Freshman of the Week. Please consider the following:
Jalyn Witcher, Presbyterian
Freshman, Wide Receiver
Little Rock, Arkansas

Witcher caught three touchdown passes – all in the first half – of Presbyterian's 84-43 victory against St. Andrews, Saturday. He finished the game with five receptions for 156 yards. His first touchdown was a 79-yard reception with 8:39 remaining in the first quarter and he followed that with a 36-yard touchdown reception on Presbyterian's next drive. Witcher closed the first half with a five-yard touchdown reception to give the Blue Hose a 56-29 halftime lead. His other two receptions went for 12 and 24 yards, both resulting in first downs.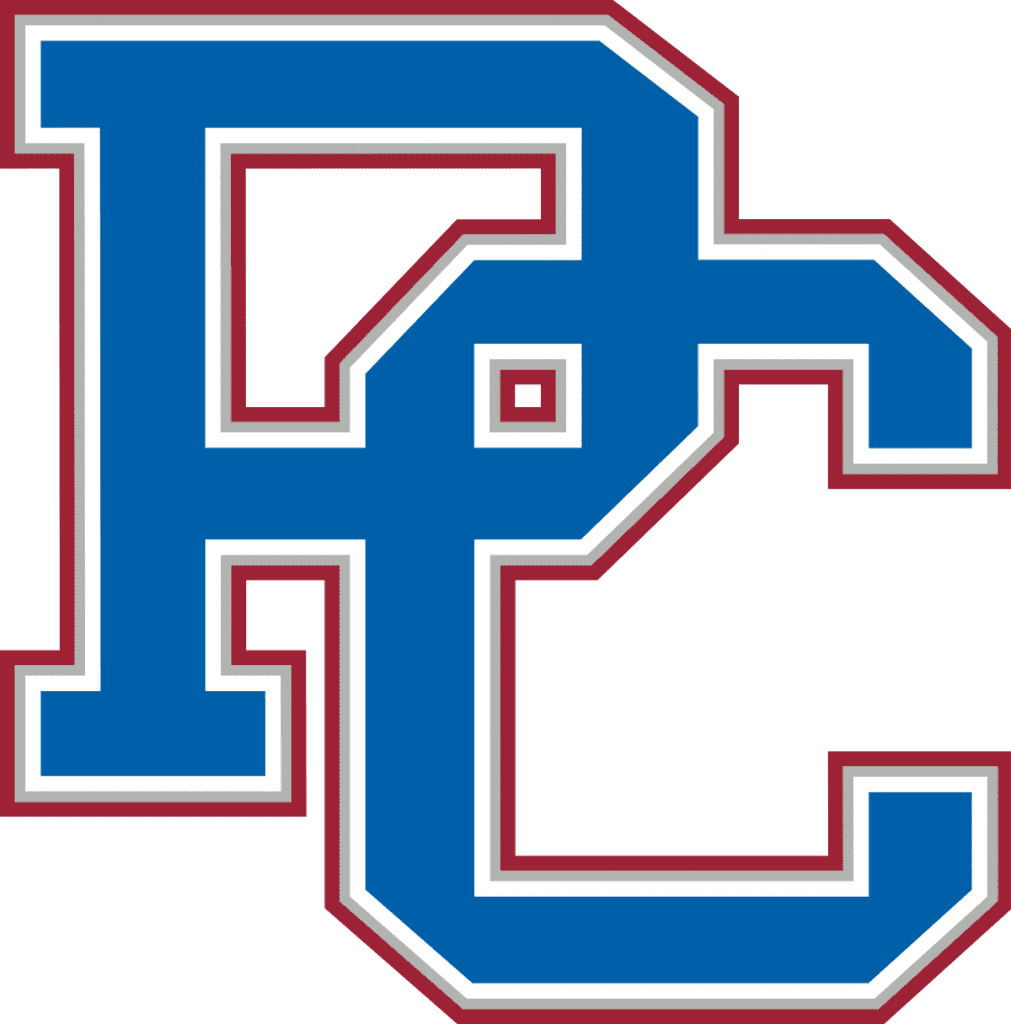 COURTESY PRESBYTERIAN SPORTS INFORMATION & THE PIONEER FOOTBALL LEAGUE