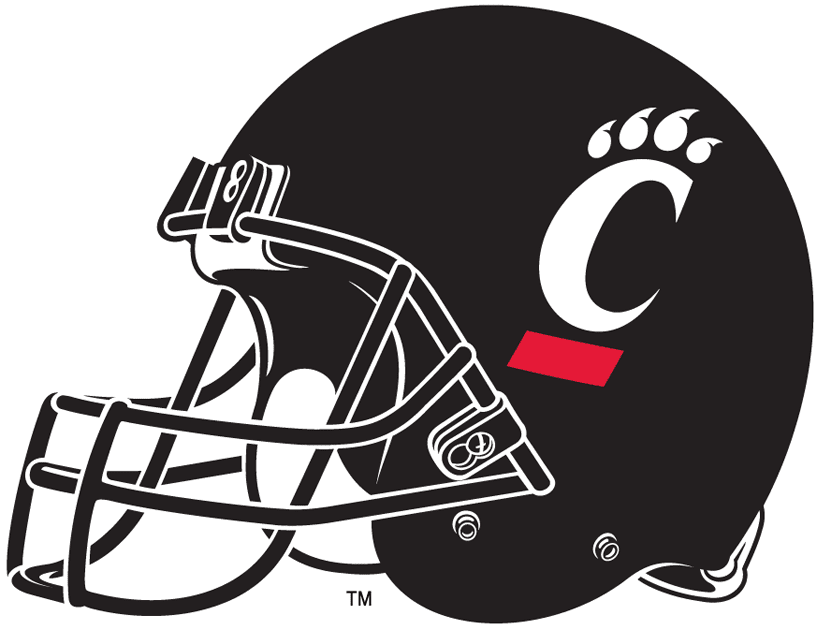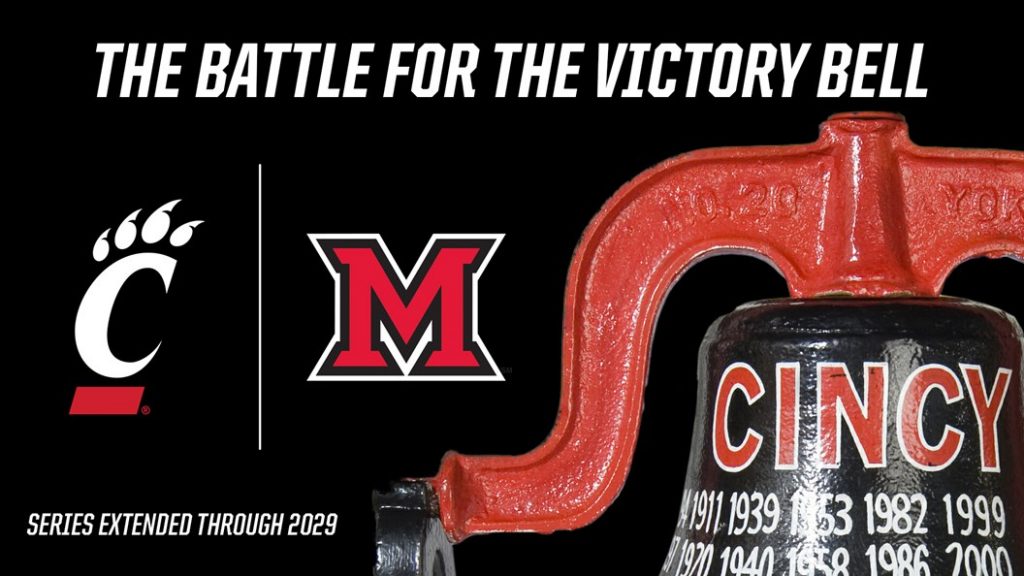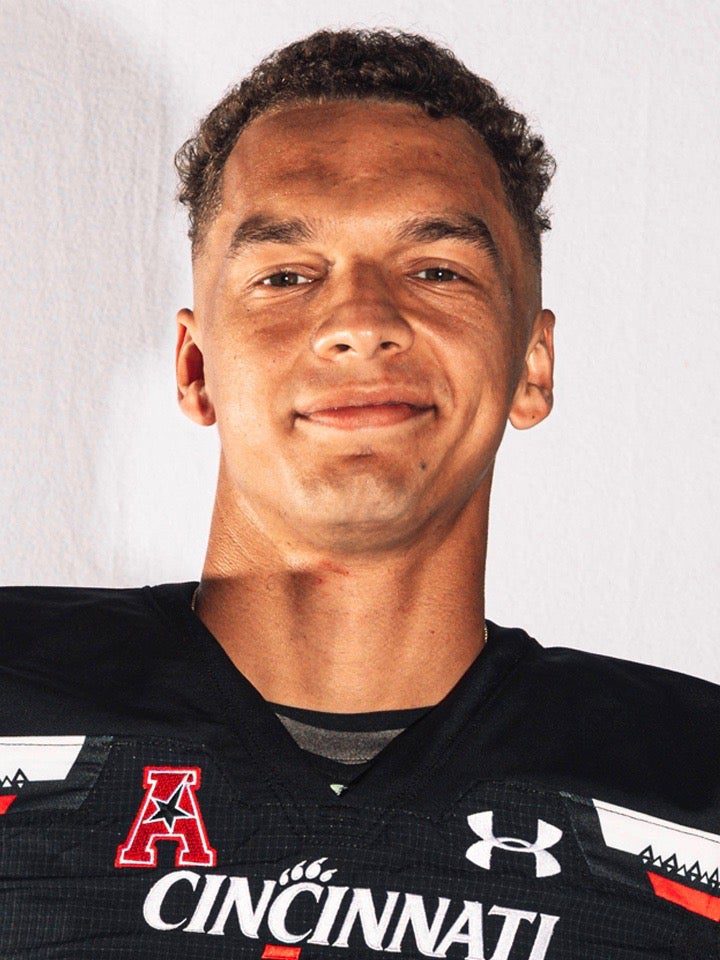 CINCINNATI — Desmond Ridder was 20 of 25 for 295 yards and four touchdowns and No. 8 Cincinnati beat Miami of Ohio 49-14 on Saturday in the opener for both teams.
The Bearcats tied the series that began in 1888 at 59-59-7.
Ridder threw an 81-yard touchdown pass to Tyler Scott on the second play from scrimmage. It was the longest TD toss of his career.
Ridder also ran six times for 31 yards, including a 25-yard touchdown carry. The fifth-year senior had one interception.
Jerome Ford added 121 yards rushing yards on 12 carries, scoring on a 21-yard run in the second quarter.
Backup quarterback AJ Mayer started for the Redhawks. Mayer played in place of Brett Gabbert, who injured a knee in the preseason. Gabbert returned only to suffer an injury to his thumb that prevented his participation.
Miami scored on its 11th possession with 3:20 left in the game on a 19-yard run by Kenny Tracy. Prior to breaking the shutout, the Redhawks had 10 possessions, six ended in punts. Four possession ended on downs, with two of them inside the Cincinnati 20. Miami head coach Chuck Martin passed up field goal opportunities.
John Saunders picked off Cincinnati backup quarterback Evan Prater's pass and returned it 32 yards for a touchdown.
Mayer was 9 of 29 attempts for 109 yards. Keyon Mozee rushed 15 times for 80 yards for the Redhawks.
Cincinnati scored five touchdowns in the first half. Miami got no closer than the Cincinnati 32 on six possessions.
FIT TO BE TIED
Miami tied or led the series since 1916. The last time it was tied was 1953. The series has been played every year since 1945 when Covid limited Miami to three games in 2020. The teams did not meet in 1943 or 1944 but played every year from 1909 — 1942. The initial meeting on Dec. 8, 1888, was a 0-0 tie.
UP NEXT
Cincinnati: Hosts Murray State on Saturday, September 11 at 3:30 p.m. ET.
UC GAME NOTES
MISSED YOU
Due to the COVID-19 pandemic, the 125th Battle for the Victory Bell game, vs. rival Miami (OH), was on hold until 2021 the first pause in the series since World War II. The 2021 opener on Sat., Sept. 4 at Nippert Stadium, the earliest game since Oct. 7, 1899. The teams are scheduled to meet annually through 2029.
STREAKS, STORYLINES, SIDEBARS …
UC plays its 134th football season in 2021. The Bearcats program dates to 1885 and is one of the 10 oldest in the NCAA FBS. UC has won a league title six times in the last 14 years and has played 12 bowl games in the past 15 years.
UC has won five of the last six American Athletic Conference FB Team Academic Excellence Awards and posted a school-record GPA of 3.212 in spring 2021.
UC has won 31 games over the last three seasons, including back-to-back 11-win campaigns in 2018 and 2019.
UC has won 20-straight at Nippert Stadium, going undefeated at home in three-straight seasons for the first time in history.
UC ranked in the Top-10 of all three final national polls for the first time since the end of the 2009 regular season and started a season 9-0 for the fourth time in program history, along with 1951, 1954, 2009 and 2020.
UC has forced a turnover in 20-straight games, the longest active streak in the NCAA FBS.
Picked to repeat as American Athletic Conference Champions, Cincinnati is coming off a 9-1 campaign in 2020, winning the AAC title and playing in the Chick-fil-A Peach Bowl, a New Year's Six game. AP ranked UC as No. 8 in its preseason poll, the schools best-ever mark. USA TODAY had the Bearcats No. 10 in the preseason coaches poll.
UC has won 10-straight season openers and 17 of 18 since 2005. The Bearcats are 88-36-10 (.694) all-time in lid lifters.
The Bearcats return 16 starters from last season's squad, including Desmond Ridder, the 2020 AAC Player of the Year and Ahmad Gardner. a seven-time All-America selection. All-AAC selections Darrian Beavers, Marcus Brown, Bryant, Myjai Sanders, Tre Tucker, Whyle and Young also return.
The 2021 roster has nearly 40 local players who grew up and played high-school football in the tri-state area.
UC enters the season with a school-record season-ticket number of over 22,000, eclipsing the previous best of 18,836 set entering 2010. UC added nearly 5,000 new season tickets and sold 6,000 student season tickets.
COURTESY UC ATHLETIC COMMUNICATIONS