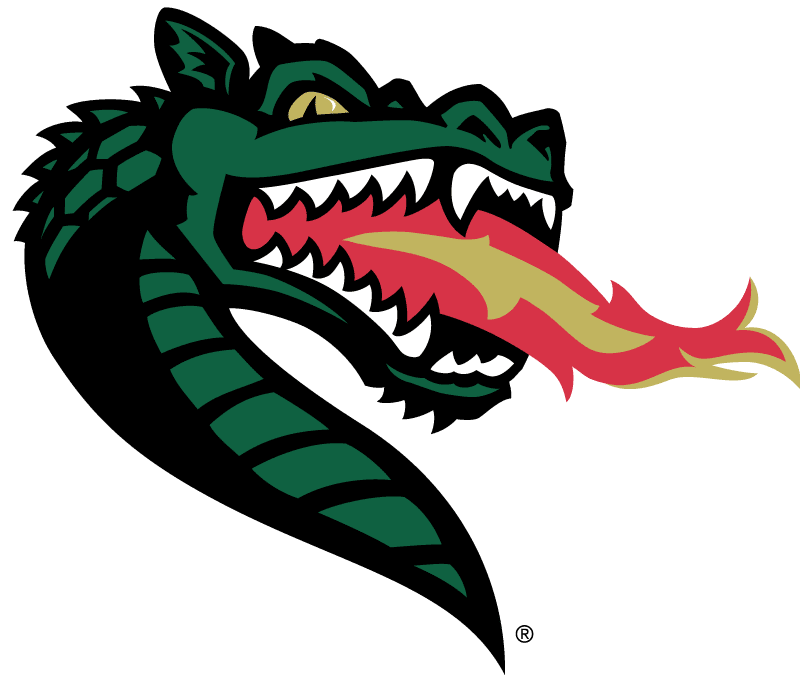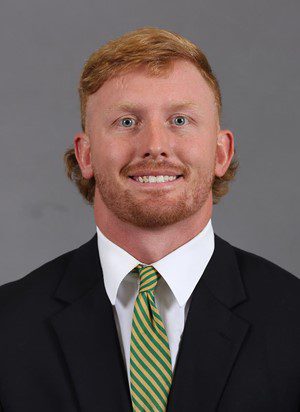 MONTGOMERY, Ala. – The UAB football team dominated all three phases of the game en route to a 31-0 shutout victory over Jacksonville State on Wednesday night in the Montgomery Kickoff at the Cramton Bowl.

The Blazers outgained the Gamecocks 518-155, marking UAB's first 500-yard game since Week 3 of last season and its first shutout since 2018 (when the Blazers had three that season). Bill Clark is now 6-0 in season openers as UAB's head coach.
UAB (1-0) scored on three straight possessions starting late in the second quarter through the opening drive of the second half, building a 17-0 lead just under three minutes into the third quarter. The Blazers had 336 of their 518 yards in the second half, and overall featured a very balanced attack, throwing for 371 yards and running for 147 yards on the ground.
Redshirt senior quarterback Tyler Johnston III led the Blazers' offense with 320 passing yards and two touchdowns. Johnston III moved into tie for third all-time in UAB career touchdown passes (37) and is alone in fourth for career passing yards (4,749). The Spanish Fort native had his fifth career 300-yard passing performance this evening.
Senior safety Dy'jonn Turner paced a dominant defensive performance with six tackles and a pass breakup. UAB's defense allowed just two Jacksonville State drives to travel over 25 yards, holding the Gamecocks under 100 yards of total offense until the 2:38-mark in the third quarter. UAB had nine pass breakups total, including a game-high three by freshman Mac McWilliams.
After a scoreless first quarter, the Gamecocks downed a 61-yard punt at UAB's 3-yard line. Despite being backed up on their own goal line, the Blazers ripped off chunk plays of 10 yards, 46 yards and 30 yards to score their first points of the season.
Just four plays after redshirt junior Rajae' Johnson-Sanders hauled in a career-long 46-yard reception, the wide receiver snagged a pop pass from Johnston III for a 3-yard touchdown. Johnson-Sanders' first-career touchdown reception capped off a nine-play, 97-yard scoring drive with 4:53 left in the second quarter.
Following another defensive stop, safety Grayson Cash broke through Jacksonville State's punt protection to block and then recover the ball at the Gamecocks' 15-yard line with 2:37 remaining in the first half. Kicker Matt Quinn then converted the turnover into points with a 27-yard field goal, extending UAB's lead to 10-0 at the half.
The Blazers' defense limited the Gamecocks to just 64 yards of total offense in the first half, posting a first-half shutout in consecutive games (also blanking Marshall in the first half of the C-USA Championship Game). Jacksonville State's longest drive of the first half traveled just 17 yards with five of its six drives progressing less than 10 yards.
UAB marched down the field with its opening drive of the second half, needing just five plays to travel 75 yards to push its lead to 17-0. A 32-yard pass from Johnston III to tight end Hayden Pittman opened the scoring drive before the UAB quarterback connected with fellow tight end Gerrit Prince for a 23-yard score.
Two drives later, running back Jermaine Brown Jr. tallied his first rushing touchdown of 2021 with a 10-yard plunge, cutting to the right side and stiff-arming an opponent to accelerate into the end zone for a 24-0 lead. Brown Jr. paced the rushing offense with 78 yards.

Trea Shropshire would conclude the scoring with a 42-yard touchdown reception from quarterback Dylan Hopkins. Shropshire led the receivers five catches for 128 yards, his second consecutive 100-yard receiving game.
The Blazers recorded their first shutout since Oct. 27, 2018, when UAB blanked UTEP 19-0 in El Paso, Texas. UAB posted three shutouts in 2018, a Conference USA record.
UAB returns to action on Sept. 11 with a road matchup at No. 5 Georgia at Sanford Stadium. Kickoff is scheduled for 2:30 p.m. CST on ESPN2.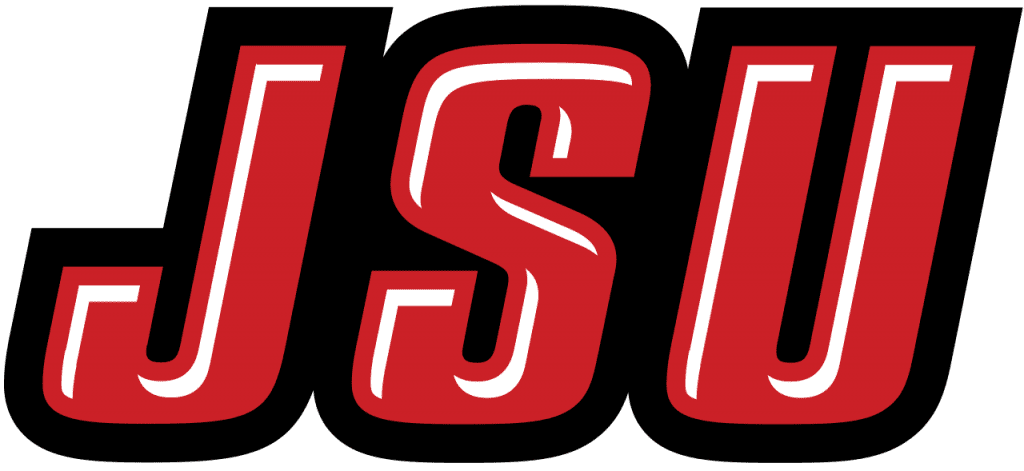 UAB GAME NOTES
WHAT TO WATCH FOR:
Coming off the program's second Conference USA Championship in the last three years, UAB opens its title defense against in-state foe Jacksonville State, who won the Ohio Valley Conference last season and reached the quarterfinals of the FCS Championship.

UAB head coach Bill Clark will be coaching against his alma mater and former team for the first time on Wednesday. Clark is a 1990 graduate of JSU and guided the Gamecocks to an 11-4 overall record in his one season as the JSU head coach back in 2013.

Clark's 2021 UAB Blazers enter the season with extremely high expectations. UAB returns 17 starters from last year's championship team, including 11 "Super Seniors" who utilized their extra year of eligibility due to COVID-19. Of those 11 Super Seniors, seven were All-Conference USA performers last season.

The standard has been set on the defensive side of the ball for UAB. The Blazers are coming off their third straight season in which they finished top 10 nationally in total defense. UAB was seventh last season in that category, and returns nine starters from the 2020 unit. The defense should once again be a major strength for the Blazers this season.

Leading the way is All-American Kristopher Moll, who has returned to safety for his final season. Moll was a fixture at linebacker the last two years, but has moved back to his natural position of safety. He needs 32 tackles to crack the all-time top 10 list for career tackles at UAB.

Moll joins an already loaded safties unit which also features 2020 All-Conference USA performers Will Boler, Dy'jonn Turner and Damon Miller, along with the likes of Grayson Cash, Keondre Swoopes.

On the other side of the ball, UAB's offensive line returns all five starters from last year's team that allowed the nation's fourth fewest sacks (4) and helped UAB average 200.0 rushing yards per game. Left guard Colby Ragland and right tackle Sidney Wells were 2020 First Team All-Conference USA selections and 2021 Outland Trophy Watch List members.

Tyler Johnston III is 13-5 as UAB's starting quarterback and has guided the Blazers to each of their two C-USA titles as the starter. Johnston III is fourth in career touchdown passes (35) and fifth in career passing yards (4,429) at UAB.

Johnston III is backed up by Dylan Hopkins and Bryson Lucero, both who have made five starts in their careers at UAB. The Blazers are just one of 15 teams in the nation who have three quarterbacks on the roster with at least one FBS start.

The Blazers will have to replace their all-time leading rusher in Spencer Brown, but are optimistic with sophomore DeWayne McBride, junior Jermaine Brown Jr. and veteran leader Lucious Stanley. McBride rushed for 439 yards and four touchdowns last season (9.3 YPC), while he and Brown Jr. each have two career 100-yard rushing games to their credit.

Senior tight end Hayden Pittman enters the season with a reception in 25 straight games, good for the 11th longest active streak. Pittman is a John Mackey Award Watch List member.
JACKSONVILLE STATE POST GAME NOTES
Bill Clark was the first-year Jacksonville State head coach in 2013 when the Gamecocks began a streak of 104 consecutive games without being shut out.
Clark was on the opposite sideline Wednesday night as UAB blanked FCS No. 8 Jacksonville State 31-0 at Cramton Bowl. The shutout marked the first time since a 23-0 loss at No. 7 Florida in the 2012 season finale that the Gamecocks failed to score.
Just 122 days after falling in the FCS national quarterfinals, Jacksonville State (0-1) never got closer than the UAB 36 and were limited to eight first downs and 155 total yards at the Montgomery Kickoff.
JSU Captains: Sophomore lineman Tylan Grable, sophomore Nicario Harper
UAB won the toss and deferred its option
The Gamecocks are now 50-54-8 all-time in season openers and have dropped four in a row for the first time since losing five straight from 2005-09
JSU falls to 68-22 overall under eighth-year head coach John Grass
The Gamecocks fall to 2-4 in the all-time series against UAB
UAB gained 518 yards of offense for the most yards allowed by JSU since Youngstown State accumulated 520 during the 2016 FCS playoffs in a 40-24 win
Sophomore linebacker Marshall Clark forced his first career fumble in the opening quarter, recovered by freshman Jaylen Swain for his first career fumble recovery
Redshirt junior Stevonte Tullis secured his team-best fourth career fumble recovery in the third quarter
Redshirt freshman PJ Wells had a career night with his first three career receptions to lead JSU with 42 receiving yards, including a long of 26 yards
Quarterback Zerrick Cooper finished 18-for-35 passing for 91 yards. He moves just 70 yards shy of matching Eli Jenkins' school-record of 7,652 passing yards
JSU had its first punt blocked in four years going back to Sept. 17, 2017, against Coastal Carolina
The 31-point margin is the largest loss for JSU since the 2014 opener at No. 8 Michigan State (45-7)
Harper and Clark led the JSU defense with 11 tackles each
COURTESY UAB & JACKSONVILLE STATE ATHLETICS