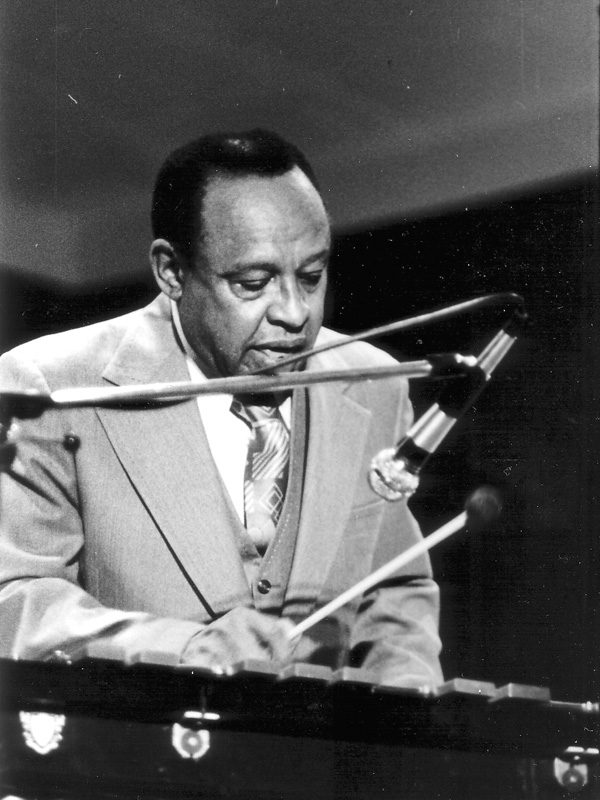 FROM WIKIPEDIA COMMONS
Lionel Leo Hampton (April 20, 1908 – August 31, 2002) was an American jazz vibraphonist, pianist, percussionist, and bandleader. Hampton worked with jazz musicians from Teddy Wilson, Benny Goodman, and Buddy Rich, to Charlie Parker, Charles Mingus, and Quincy Jones. In 1992, he was inducted into the Alabama Jazz Hall of Fame, and he was awarded the National Medal of Arts in 1996.
Awards
Personal life
On November 11, 1936, in Yuma, Arizona, Lionel Hampton married Gladys Riddle (1913–1971). Gladys was Lionel's business manager throughout much of his career. Many musicians recall that Lionel ran the music and Gladys ran the business.
Around 1945 or 1946, he handed a pair of vibraphone mallets to then-toddler (later jazz musician) Roy Ayers.
During the 1950s he had a strong interest in Judaism and raised money for Israel. In 1953 he composed a King David suite and performed it in Israel with the Boston Pops Orchestra. Later in life Hampton became a Christian Scientist. Hampton was also a Thirty-third degree Prince Hall freemason.
In January 1997, his apartment caught fire and destroyed his awards and belongings; Hampton escaped uninjured.
On June 25, 2019, The New York Times Magazine listed Lionel Hampton among hundreds of artists whose material was reportedly destroyed in the 2008 Universal fire.
TODAY'S ALMANAC
1420s
1800s
1850s
1870s
1880s
1920s
1930s
1940s
1960s
1970s
1990s
2000s
COURTESY www.almanac.com