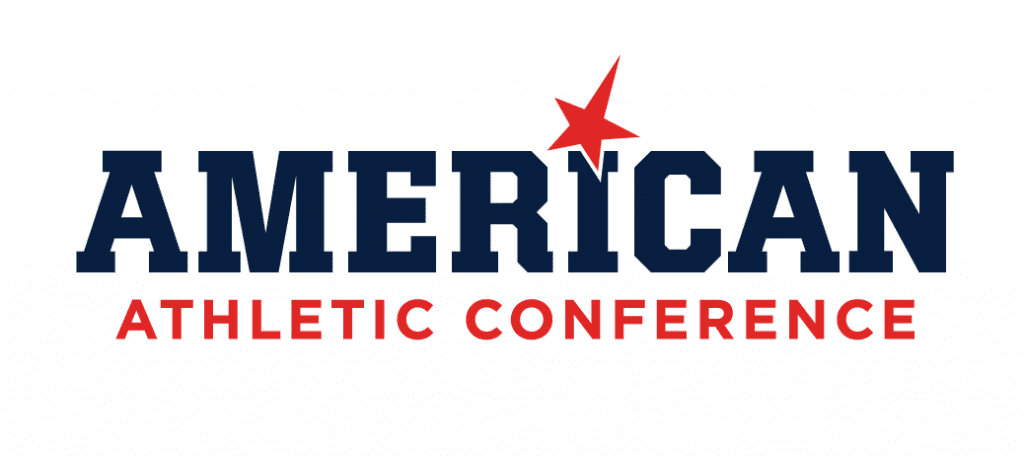 Mon, Aug 30, 2021
A busy slate awaits American Athletic Conference teams in Week 1 of the 2021 college football season as five squads kick things off Thursday night and six play on Saturday.

· The Thursday ledger is highlighted by one of the better nonconference matchups nationally as UCF and new head coach Gus Malzahn welcome Boise State to the Bounce House for a 7 p.m. ET game on ESPN.

· East Carolina faces Appalachian State on ESPNU in the first game of the Duke's Mayo Classic in Charlotte, North Carolina, while South Florida heads to Raleigh to visit NC State. Temple gets the night started with a short road trip to Rutgers, while Tulsa is at home against UC Davis.

· The Saturday ledger features a long-anticipated home date for Tulane against No. 2 Oklahoma at Yulman Stadium on ABC.

· Houston gets the ESPN prime time window for its Texas Kickoff matchup against Texas Tech, while Navy welcomes Marshall to Annapolis on CBS Sports Network for a traditional 3:30 p,.m. ET kickoff.

· No. 8 Cincinnati looks to extend a number of streaks in its season-opener against Miami (Ohio) in the 125th Battle for the Victory Bell. The Bearcats have won 20 straight games at Nippert Stadium, have a 14-game series winning streak against the RedHawks and have won 27 consecutive games against unranked teams.

· Memphis brings a 15-game winning streak at Liberty Bowl Memorial Stadium into its opener against Nicholls, while SMU hosts Abilene Christian.
THIS WEEK
THURSDAY, SEPTEMBER 2
Temple at Rutgers
Time: 6:30 p.m.
Series: Rutgers leads, 20-16
Last Meeting: Nov. 2, 2013 (Rutgers, 23-20)
Boise State at UCF
Time: 7 p.m.
Series: First meeting
East Carolina vs. Appalachian State
Duke's Mayo Classic
Time: 7:30 p.m.
Series: Appalachian State, 19-12
Last Meeting: Sept. 1, 2012 (East Carolina, 35-13)
South Florida at NC State
Time: 7:30 p.m.
Series: NC State leads, 2-1
Last Meeting: Sept. 13, 2014 (NC State, 49-17)
UC Davis at Tulsa
Time: 7:30 p.m.
Series: First meeting

SATURDAY, SEPTEMBER 4
Oklahoma at Tulane
Time: Noon
Series: Oklahoma leads, 1-0
Last Meeting: Sept. 16, 2017 (Oklahoma, 56-14)
Marshall at Navy
Time: 3:30 p.m.
Series: First meeting
Miami (Ohio) at Cincinnati
The Victory Bell
Time: 3:30 p.m.
Series: Miami (Ohio) leads, 59-58
Last Meeting: Sept. 15, 2018 (Texas Tech, 63-49)
Texas Tech vs. Houston
Texas Kickoff
Time: 7 p.m.
Series: Houston leads, 18-13-1
Last Meeting: Oct. 19, 2019 (UCF, 41-28)
Nicholls at Memphis
Time: 7 p.m.
Series: Memphis leads, 1-0
Last Meeting: Sept. 20, 2008 (Memphis, 31-10)
Abilene Christian at SMU
Time: 7 p.m.
Series: SMU leads, 1-0
Last Meeting: Oct. 3, 1925 (SMU, 52-7)
All times Eastern
COURTESY AMERICAN ATHLETIC CONFERENCE COMMUNICATIONS