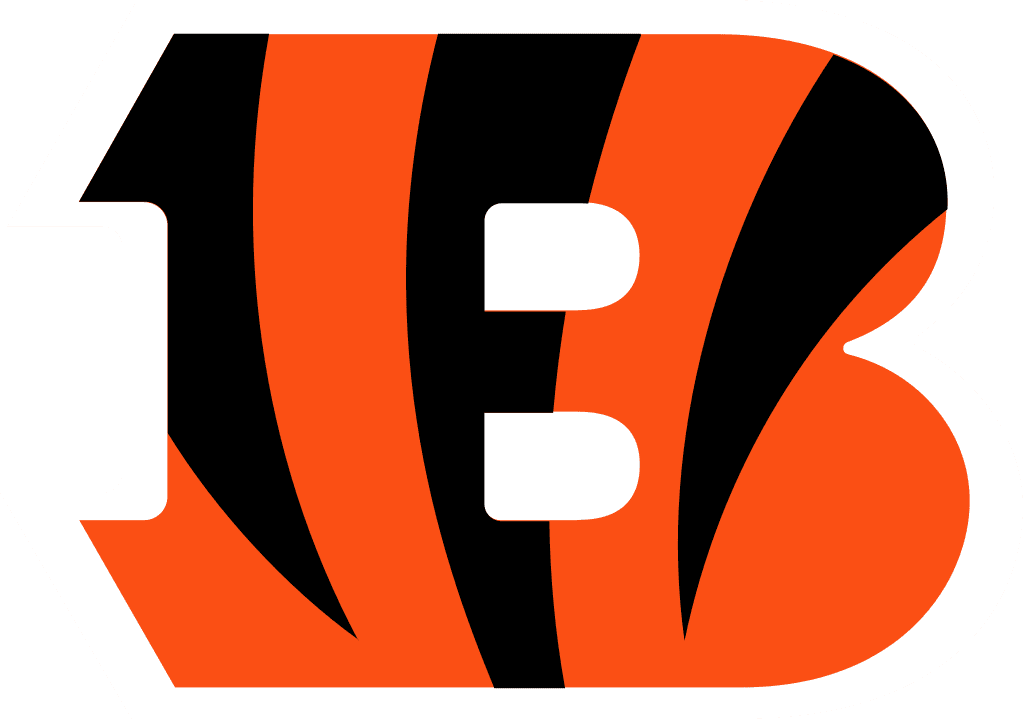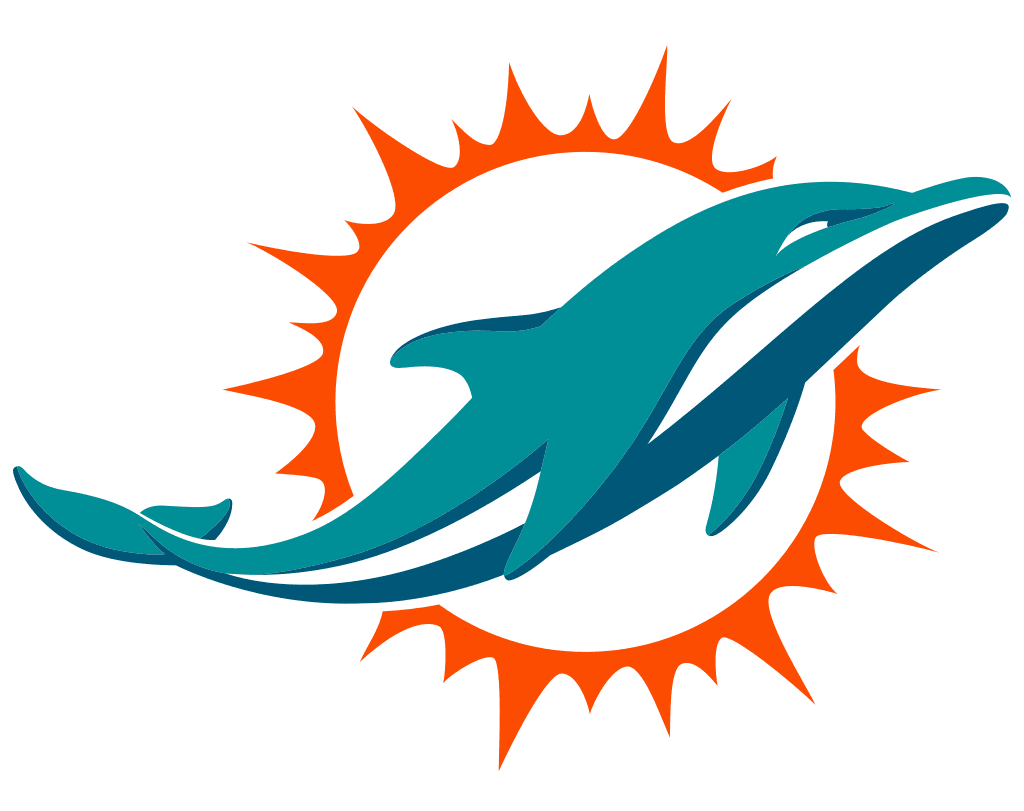 PRESEASON FINALE
SUNDAY, AUG. 29
AT PAUL BROWN STADIUM
UP NEXT: REGULAR-SEASON OPENER
SEPT. 12 VS. MINNESOTA
Kickoff: 4 p.m. Eastern.

Television: The game will air nationally on CBS-TV. In the Bengals'
home region, it will be carried by WKRC-TV (Ch. 12) in Cincinnati, WHIO-TV
(Ch. 7) in Dayton and on WKYT-TV (Ch. 27) in Lexington. Broadcasters are
Greg Gumbel (play-by-play), Adam Archuleta (analyst) and AJ Ross (sideline
reporter).

Radio: The game will air on the Bengals Radio Network, led by Cincinnati
flagship stations WCKY-AM (ESPN 1530; all sports) and WEBN-FM (102.7).
Broadcasters are Dan Hoard (play-by-play) and Dave Lapham (analyst).
WLW-AM (700) will join the flagship stations in broadcasting the Bengals
game once its broadcast of the Cincinnati Reds game concludes (the Reds
game begins at 1:10 p.m. Eastern).
Setting the scene: The Bengals on Sunday face the Miami
Dolphins at Paul Brown Stadium in their 2021 preseason finale.
Last week, Cincinnati fell 17-13 at Washington in a game dominated by both
defenses. It was the second-straight strong performance by the Bengals'
defense, after allowing just 2.7 yards per play in the preseason opener against
Tampa Bay.
"Our defense did a nice job (at Washington)," said Bengals head coach Zac
Taylor. "(The first-team defense) held them to a punt, had a turnover on downs
there with a big four-down stop on the red zone fringe, and then had the fumble
that got them off the field in the high red zone."
The first-team defense has played four combined series the first two
preseason games, and during that span has allowed just 3.2 yards per play while
recording two sacks, forcing and recovering a fumble, forcing two punts, and
recording a fourth-and-one stop. But, as Taylor pointed out, none of those
accomplishments were their most important statistic.
"Zero points," he said. "You know that's the one that matters. Two games in
a row, (the first-team defense) allowed zero points. That's all that I really care
about."
On offense, one of the most heavily discussed topics all offseason was the
offensive line, and more specifically how it would perform under new offensive
line coach/run game coordinator Frank Pollack. Through two preseason games,
the returns have been mostly positive, as the only sack Cincinnati has allowed
was on a play with a faulty snap cadence.
"I don't even look at who's going to win the starting spots," Taylor said of the
position battles across the line. "We're going to evaluate everyone and decide
what's the best fit for us moving forward. I thought we did good things in the run
game (against Washington). It all ties together with the run and the pass."
But despite solid play from the offensive line, the Bengals' starters struggled
to move the ball against Washington.
"Out of rhythm," is how Taylor described the offensive performance at
Washington. "We had a penalty on the first play of the game that set us back,
and then they just played some man coverage on critical downs where you've
got throw and catch, and we didn't. We had some opportunities that were there.
But when you don't convert those third downs early on, it's hard to get into a
rhythm and get a chance to do a lot of things we want to do on the call sheet."
It should be noted, though, that the first-team offense has been without QB
Joe Burrow the first two games, as the Bengals continue to play it safe with their
star QB. Burrow suffered a season-ending left knee injury on Nov. 22 last
season, but was medically cleared in time to take the first snap of training camp
on July 28. He has participated fully in every practice, save for one scheduled
rest day, but the team has chosen thus far to hold him out of preseason game
action.
On Sunday, Taylor did not divulge whether or not Burrow would see action in
the preseason finale vs. Miami, but he did reiterate that he expects the 2020 No.
1 overall pick to start the season-opener vs. Minnesota on Sept. 12.
Miami enters Sunday's matchup 1-1 in preseason, after a 37-17 win over
Atlanta on Saturday.
The series: Sunday's game marks the first preseason meeting between
the Bengals and Dolphins since 1975. The teams did, however, meet each year
in preseason between 1969 and '75. The Dolphins hold a 4-3 series lead in
preseason, with three of the previous matchups taking place in Cincinnati and
four in Miami. The Dolphins won the last meeting, 7-3, in Miami in 1975.
In regular-season play, Miami has been the second-toughest opponent the
Bengals have encountered in their 54-year history, based on series winning
percentage. The Dolphins hold a 18-7 edge, including 1-0 in postseason, for a
.720 success rate. The Dolphins' overall winning percentage against the Bengals
trails only the San Francisco 49ers (12-4, .750).
The two squads are an even 2-2 over the last four regular-season meetings,
dating back to 2016. Miami's wide edge in the series is due largely to a nine game winning streak between 1978-2000.
The one playoff game in series history was an AFC Divisional contest, won
34-16 by the Dolphins at the Orange Bowl in 1973.
BENGALS-DOLPHINS 2020 NFL RANKINGS
BENGALS DOLPHINS
SCORING (AVERAGE POINTS):
Points scored………………………………………… 29th (19.4) 15th (25.3)
Points allowed ……………………………………… 22nd (26.5) 6th (21.1)
NET OFFENSE (AVERAGE YARDS):
Total ………………………………………………….. 29th (319.8) 22nd (339.0)
Rushing ……………………………………………… 24th (104.3) 22nd (105.5)
Passing ………………………………………………. 27th (215.5) 20th (233.5)
NET DEFENSE (AVERAGE YARDS):
Total ………………………………………………….. 26th (389.2) 20th (367.9)
Rushing ……………………………………………… 29th (148.0) 16th (116.4)
Passing ………………………………………………. 19th (241.2) 23rd (251.5)
TURNOVERS:
Differential ………………………………………..25th (minus-7) T-3rd (plus-9)
Bengals-Dolphins connections: Bengals head coach Zac
Taylor was on the Dolphins' coaching staff from 2012-15. He served as assistant
QBs coach in 2012 and QBs coach from '13-15, and was interim offensive
coordinator for Miami's final five games of '15 … Dolphins TE Cethan Carter
originally was a college free agent signee of the Bengals in 2017, and was with
the team through '20 … Dolphins S Clayton Fejedelem originally was a seventhround pick of the Bengals in 2016, and was with the team through '19 … Bengals
HB Samaje Perine spent time with the Dolphins in 2019 … Bengals CB Jalen
Davis originally was a college free agent signee of the Dolphins in 2018 …
Bengals G Keaton Sutherland spent time with the Dolphins in 2019 … Bengals
OT Isaiah Prince originally was a sixth-round pick of the Dolphins in 2019 …
Dolphins RB Gerrid Doaks played at the University of Cincinnati … Dolphins T
Adam Pankey is from Hamilton, Ohio (Hamilton High School) … Bengals DE
Trey Hendrickson is from Apopka, Fla. (Apopka High School), and played at
Florida Atlantic University … Dolphins LB Jerome Baker played at Ohio State
University … Dolphins WR Lynn Bowden Jr. played at the University of Kentucky
… Dolphins S Nate Holley is from Toledo, Ohio (Whitmer High School) …
Dolphins TE Adam Shaheen is from Sunbury, Ohio (Big Walnut High School) …
Dolphins C Matt Skura is from Columbus, Ohio (Worthington Kilbourne High
School) … Dolphins C/G Michael Dieter is from Curtice, Ohio (Genoa High
School) … Dolphins LB Josh Harvey-Clemons and WR Devante Parker both
played at the University of Louisville; Parker is also from Louisville (Ballard High
School) … Bengals OT Fred Johnson and K Evan McPherson both played at the
University of Florida; Johnson is also from West Palm Beach, Fla. (Royal Palm
Beach High School) … Bengals WR Auden Tate and HB Jacques Patrick both
played at Florida State University; Patrick is also from Orlando, Fla. (Timber
Creek High School) … Bengals S Ricardo Allen is from Daytona Beach, Fla.
(Mainland High School) … Bengals defensive line coach Marion Hobby was on
the Dolphins' coaching staff from 2019-20 … Bengals defensive coordinator Lou
Anarumo was on the Dolphins' coaching staff from 2012-17 … Bengals defensive
quality control coach Jordan Kovacs was a college free agent signee of the
Dolphins in 2013, and was with the team for parts of three seasons ('13-15) …
Bengals senior defensive assistant Mark Duffner was on the Dolphins' coaching
staff from 2014-15 … Bengals assistant offensive line coach Ben Martin was on
the Dolphins' coaching staff from 2014-15 … Bengals linebackers coach Al
Golden was head coach at the University of Miami from 2011-15 … Dolphins
defensive pass game coordinator/cornerbacks coach Josh Boyer is from
Heath, Ohio, played at Muskingum College from 1996-99, and coached at the
University of Dayton in 2001 … Dolphins quality control coach Kolby Smith
played running back at the University of Louisville from 2003-06, and then
coached there from '14-18 … Dolphins quarterbacks coach Charlie Frye is from
Willard, Ohio … Dolphins assistant defensive backs coach Curt Kuntz is from
McConnelsville, Ohio.
Bengals career records watch: With an eye looking to the
Bengals' 2021 campaign, here is a look at potential upcoming movement in the
team's career records book (regular-season):
● Bengals P Kevin Huber has played in 190 career Bengals games, two shy
of QB Ken Anderson (192) for third place all-time. CB Ken Riley (207) is the
Bengals' all-time leader.
● Bengals LS Clark Harris has played in 184 career Bengals games, one
shy of OT Anthony Munoz (185) for sixth place all-time.
● Bengals S Brandon Wilson has two career kickoff returns for TDs, tied
with S/CB Tremain Mack for the Bengals' all-time lead.
BENGALS 2020 RED-ZONE REPORT
OFFENSE DEFENSE
Inside-20 possessions: 48 Inside-20 possessions: 58
Total scores: 39 (81.3%) Total scores: 55 (94.8%)
TDs: 24 (50.0%) TDs: 37 (63.8%)
FGs: 15 (31.3%) FGs: 18 (31.0%)
TD% rank: T-29th TD% rank: 24th
No scores: 9 (18.8%) No scores: 3 (5.2%)
DOLPHINS 2020 RED-ZONE REPORT
OFFENSE DEFENSE
Inside-20 possessions: 60 Inside-20 possessions: 47
Total scores: 53 (88.3%) Total scores: 37 (78.7%)
TDs: 35 (58.3%) TDs: 27 (57.4%)
FGs: 18 (30.0%) FGs: 10 (21.3%)
TD% rank: T-17th TD% rank: 7th
No scores: 7 (11.7%) No scores: 10 (21.3%)
THE HEAD COACHES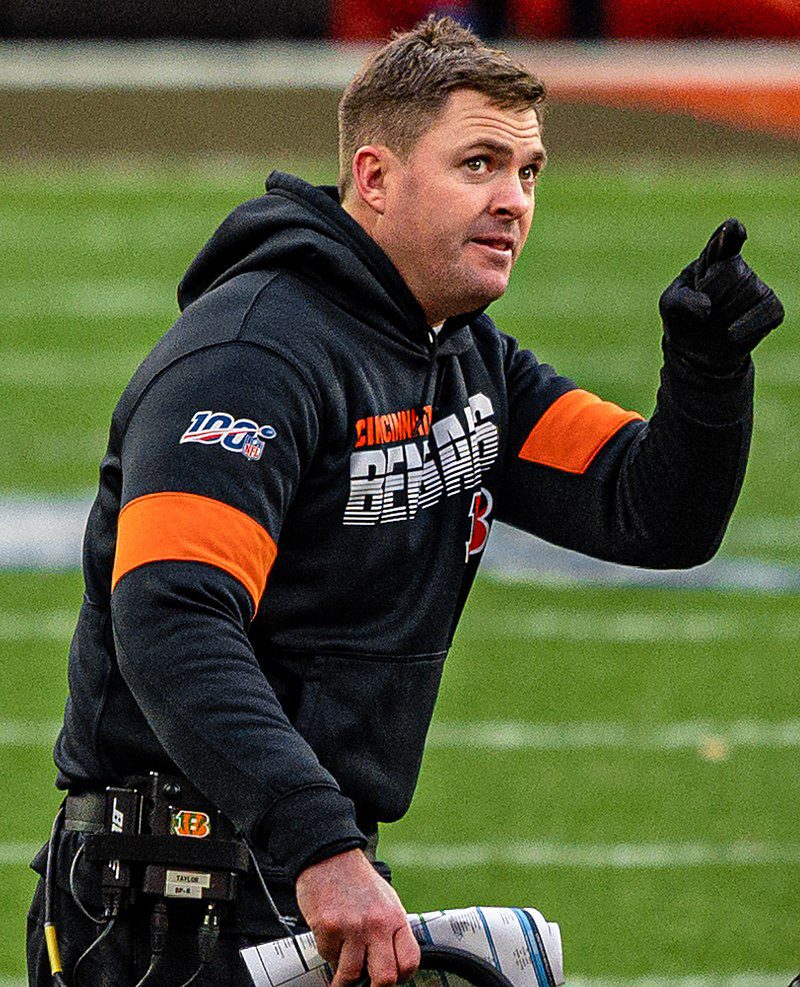 Zac Taylor was named the 10th head coach in Cincinnati Bengals
history on Feb. 4, 2019.
In 2019, his first season as head coach, Taylor headed off a wave of early
season injuries to lead Cincinnati to second-half turnarounds on both offense
and defense. Offensively, the Bengals' per-game rushing average jumped 70.6
yards from the first half of the season (59.5) to the second (130.1), while their
per-attempt average jumped 1.26 yards (3.17 to 4.43) and they allowed 10 fewer
sacks (29 to 19). The team's top four WRs — Tyler Boyd, Alex Erickson, Auden
Tate and John Ross III — all posted career-highs in both receptions and
receiving yards. Defensively, Cincinnati notched 11 more sacks in the second
half of of the season compared to the first, and allowed 84.1 fewer yards per
game. The team finished 2-14 that season.
In 2020, Taylor helped transition QB Joe Burrow, the No. 1 overall pick in the
draft, to the pro level despite the absence of an in-person offseason program due
to the COVID-19 pandemic. Taylor helped Burrow to one of the most productive
starts to a career by a QB in NFL history, before a knee injury ended the rookie's
season after 10 games. Still, Burrow's 264 completions were the most ever by an
NFL QB through their first 10 career games, while his 404 pass attempts were
second and his 2688 passing yards were fifth. Defensively, Taylor oversaw the
onboarding of seven new starters, and helped Cincinnati hold opposing passers
to just a 62.8 completion percentage (sixth-lowest in the NFL).
Taylor came to Cincinnati after two seasons (2017-18) with the L.A. Rams,
where he served as assistant wide receivers coach in 2017 and quarterbacks
coach in '18. In 2018, he helped guide Rams QB Jared Goff to career highs in
every major passing category. Goff ranked fourth in the NFL in passing yards
and eighth in passer rating. The Rams' QB play was a key component to their
offense, which finished the regular season ranked second in the NFL in total net
yards (421.1 per game), fifth in net passing yards (281.7), second in scoring
(32.9), first in first downs (401) and fifth in third-down percentage (45.0). Los
Angeles won the NFC West with a 13-3 regular-season record and advanced to
Super Bowl LIII against the New England Patriots.
In 2017, Taylor helped oversee an emerging Rams passing offense that
ranked 10th in the NFL in passing yards per game (239.4). Taylor directed a
young Rams receiving corps headed by rookie Cooper Kupp, who finished the
season with 62 catches, a team-high 869 receiving yards and five TDs.
Prior to his time with the Rams, Taylor had a one-year stint in the college
ranks, serving as offensive coordinator and quarterbacks coach at the
University of Cincinnati in 2016. Taylor served under head coach Tommy
Tuberville at UC.
Taylor broke into NFL coaching in 2012 with the Miami Dolphins as assistant
quarterbacks coach. He was elevated to quarterbacks coach from 2013-15, and
spent the final five games of '15 as the Dolphins' interim offensive coordinator
and primary play-caller, after the team made coaching staff changes.
During his time in Miami, Taylor was instrumental in the development of QB
Ryan Tannehill, the team's first-round draft pick in 2012.
Taylor's coaching career began at Texas A&M University, where he served
as offensive graduate assistant and tight ends coach under head coach Mike
Sherman from 2008-11. The Aggies shared the Big 12 South Championship in
2010 and played in three bowl games during Taylor's time in College Station.
As a player, Taylor began his college career at Wake Forest (2002-03),
before transferring to Butler County Community College in Kansas ('04) and then
playing his final two seasons ('05-06) at the University of Nebraska. Taylor had a
decorated career with the Cornhuskers, setting numerous school records and
passing for a combined 5850 yards and 45 touchdowns. In his senior season of
2006, Taylor was named Big 12 Offensive Player of the Year after passing for
3197 total yards and leading the Cornhuskers to a 9-3 record, an appearance in
the Big 12 Championship Game and a berth in the Cotton Bowl. He was inducted
into the Nebraska Football Hall of Fame in 2017.
Taylor joined the Tampa Bay Buccaneers as a college free agent in 2007,
but he was waived prior to the start of training camp and never saw NFL action.
Later that year, he joined the Winnipeg Blue Bombers of the Canadian Football
League, where he spent one season (did not play).
His father, Sherwood, was a defensive back and captain at the University of
Oklahoma, playing under Sooners head coach Barry Switzer from 1976-79.
Sherwood Taylor later served as an assistant coach at Oklahoma and Kansas
State University. Taylor's brother, Press, played quarterback at Marshall
University and is currently senior offensive assistant for the Indianapolis Colts.
Taylor was born in Norman, Okla., on May 10, 1983. After attending Norman
High School, he earned a bachelor's degree in communication studies from the
University of Nebraska in 2006. He and his wife, Sarah, have four children —
Brooks, Luke, Emma Claire and Milly. Sarah Taylor is the daughter of former
Green Bay Packers and Texas A&M head coach Mike Sherman.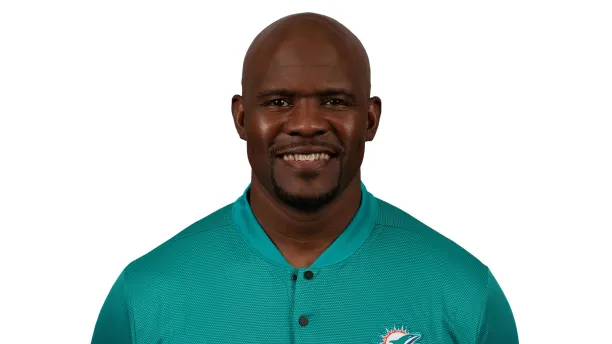 Brian Flores became the 13th head coach in Miami Dolphins history on
Feb. 4, 2019. Flores has coached all three phases of the game — offense,
defense and special teams — after beginning his professional career as a scout.
During his 17 years in the NFL, he has won four Super Bowls — XXXIX, XLIX, LI
and LIII — and seven AFC championships.
In his second season with Miami in 2020, Flores directed the Dolphins to a
10-win season by winning nine of the team's final 12 games. The five-win
improvement was tied for the best in the NFL last season and tied for the third best in Dolphins history.
Flores joined the Dolphins in 2019 after spending 15 seasons with the New
England Patriots organization, where he served in a variety of different roles. He
began his NFL career in player personnel, joining the Patriots as a scouting
assistant in 2004. He was promoted to pro scout in 2006. He began his coaching
career as a special teams assistant for New England from 2008-09. In 2010, he
served as an offensive assistant and also worked with special teams. He spent
his final eight seasons (2011-18) in New England coaching defense, first as a
defensive assistant ('11), then as safeties coach ('12-15), linebackers coach ('16-
17) and finally as the team's defensive play-caller and linebackers coach in '18.
Flores earned his bachelor's degree from Boston College, where he played
linebacker from 1999-2003. He was a two-year starter and part of four bowlwinning teams, earning Big East All-Academic Team honors in 2003.
Flores was born on Feb. 24, 1981, in Brooklyn, N.Y.. He and his wife,
Jennifer, have two sons, Miles and Maxwell, and a daughter, Liliana.
Taylor vs. Miami: Miami leads 2-0 in regular season; No previous
meetings in preseason.

Taylor vs. Flores: Flores leads 2-0 in regular season; No previous
meetings in preseason.

Flores vs. Bengals: Flores leads 2-0 in regular season; No previous
meetings in preseason.
BENGALS NOTES
At the top of the list: Here's a look at where the Bengals ranked
— both individually and in team categories — among the top 10 in the NFL in

BENGALS OFFENSE
● Fourth in fourth-down percentage (70.4; 19 of 27).
BENGALS DEFENSE
● Sixth in lowest opponent completion percentage (62.8).
JESSIE BATES III
● Tied for sixth in passes defensed (15).
VONN BELL
● Tied for third in defensive fumble recoveries (two).
BENGALS SPECIAL TEAMS
● Sixth in average drive start on offense (26.4-yard line).
● Sixth in average yards allowed per punt return (5.9).
KEVIN HUBER
● Tied for longest punt (72).
● Seventh in net punting average (42.8).
● Seventh in gross punting average (47.2).
BRANDON WILSON
● Tied for second in kickoff returns of at least 40 yards (five).
● Sixth in average yards per kickoff return (26.2).
Uniform watch: The Bengals are scheduled to wear white jerseys
and black pants (orange stripes) this week vs. Miami. Cincinnati unveiled new
uniforms over the offseason, in what was the team's first significant uniform
redesign since 2004.
There are three different color options for the new jerseys — black, white
and orange. The pants also feature three different options — black with orange
stripes, white with orange stripes, and white with black stripes. The team's iconic
striped helmet was unchanged.
Here are the possible combinations for the Bengals' new uniforms (this table
does not consider the additional possible options of the three sock colors of
black, orange and white):
JERSEY PANTS/STRIPE W-L-T PCT.
Black Black/Orange ………………………………………………… 0-0-0 —
Black White/Orange ……………………………………………….. 0-0-0 —
Black White/Black…………………………………………………… 0-0-0 —
White Black/Orange ………………………………………………… 0-0-0 —
White White/Orange ……………………………………………….. 0-0-0 —
White White/Black…………………………………………………… 0-0-0 —
Orange Black/Orange ………………………………………………… 0-0-0 —
Orange White/Orange ……………………………………………….. 0-0-0 —
Orange White/Black…………………………………………………… 0-0-0 —
— NFL rules allow teams to wear designated alternate jerseys, color rush (CR)
uniforms and/or throwback uniforms for a combined total of three regular-season
games. As in years past, orange will serve as the Bengals' designated alternate
jersey. Cincinnati does not have a throwback uniform, and no longer has a color
rush uniform.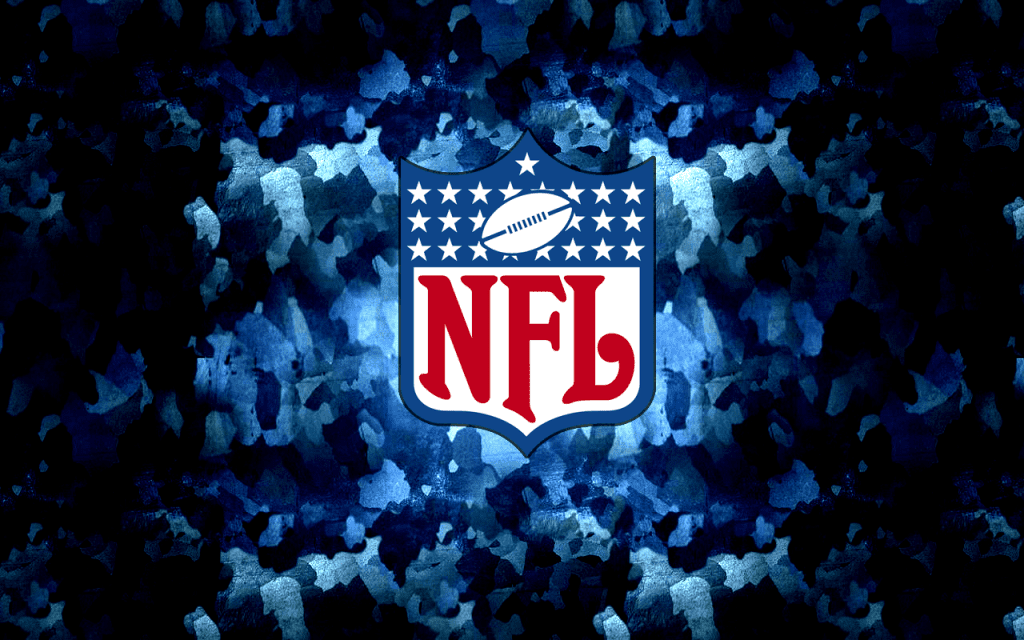 COURTESY CINCINNATI BENGALS MEDIA RELATIONS