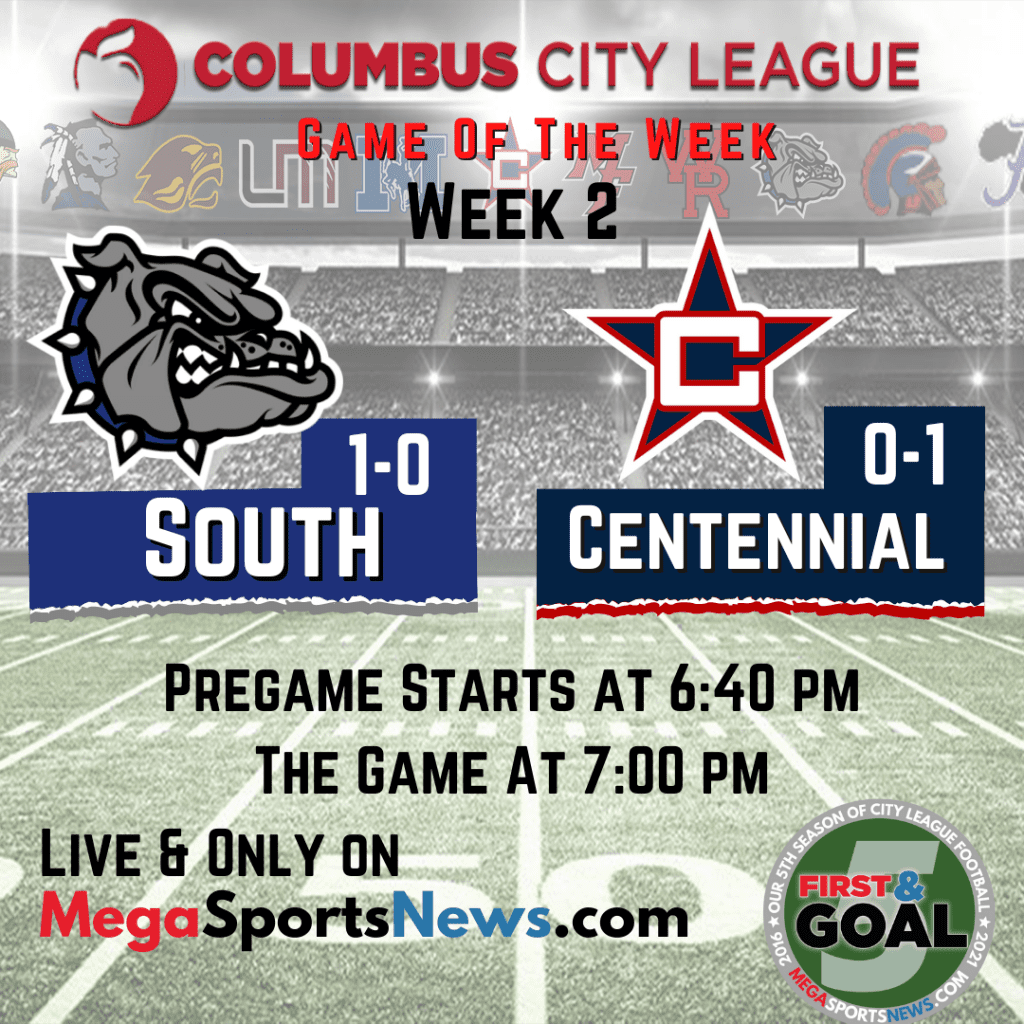 Week 2 has the 1ST & GOAL broadcast team going to South High for a City League cross-division game, Centennial at South.

Last year, the Stars were a shocking 0-5 but they did lose some key players when the City Schools started the season later than other leagues.

South has had a rebirth under 1999 alumnus George Yates. They have gone 6-4, 6-4 and 4-3 and made the playoffs for the first time in school history. That progress has seen their roster zoom to 60 players.

YOUR CAN LISTEN LIVE HERE http://webca.st/197870