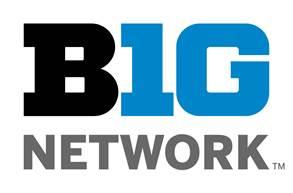 Aug. 25, 2021
Link:https://wp.me/paBK59-5sZZ
Big Ten Network's 2021 College Football Broadcaster Lineup Features Trusted Veterans Alongside Emerging Talent
Commentator teams and studio personalities will cover more than 40 games on the second most-watched cable network for college football
CHICAGO, Ill. – Following back-to-back seasons as the second highest-rated cable network for college football, the Big Ten Network welcomes a deep lineup of knowledgeable personalities and respected voices for its 15th season covering the Big Ten Conference. The season features more than 40 game broadcasts, surrounded by studio coverage, and begins on Thursday, Sept. 2, when Temple visits Rutgers at 6:30 p.m. ET. Week 1 also includes an AP Top 25 battle on Saturday, Sept. 4, at 3:30 p.m. ET between No. 17 Indiana and No. 18 Iowa.
Game broadcasts:
Brandon Gaudin, the voice of Madden NFL for EA Sports, will once again team with two-time Big Ten Defensive Player of the Year and three-time All-American James Laurinaitis, with Rick Pizzo serving as the on-field reporter. The trio will open the season with an AP Top 25 matchup when the No. 17 Indiana Hoosiers head to Iowa City to face the No. 18 Hawkeyes at 3:30 p.m. ET on Saturday, Sept. 4.
Mark Followill, in his 10th season calling college football in addition to his role as the lead play-by-play announcer for the Dallas Mavericks, will pair with two-time NFL All-Pro and four-time Super Bowl Champion Matt Millen with Elise Menaker handling reporting duties. Followill, Millen and Menaker will be on the call for the Huskers season opener when Fordham visits Nebraska on Saturday, Sept. 4, at noon ET. Cory Provus, who will begin the season calling games on FS1, will replace Followill on BTN once he departs for the NBA season.
Lisa Byington, now in her fifth-year handling play-by-play duties for football, will be partnered with former Iowa Hawkeye Anthony Herron and reporter Coley Harvey. The crew will handle the Big Ten Network's first primetime game of the season, as UTSA visits Illinois at 7:30 p.m. ET on Saturday, Sept. 4.
Former NFL Vice Presidents of Officiating Mike Pereira and Dean Blandino will also return as rules analysts.
2021 Big Ten Network broadcast teams (play-by-play/analyst/reporter):
Brandon Gaudin – James Laurinaitis – Rick Pizzo
Mark Followill/Cory Provus – Matt Millen – Elise Menaker
Lisa Byington – Anthony Herron – Coley Harvey
Additional Play-by-Play Announcers: Chris Vosters and Joe Beninati
Additional Analysts: J Leman, Stanley Jackson, and Matt McGloin
Additional Reporters: Krystle Rich and Michelle McMahon
Studio:
B1G Tailgate is back on Saturday mornings for its sixth season, hosted by Dave Revsine and featuring analysts Gerry DiNardo, Howard Griffith and Joshua Perry. New this year, former first-team All-Big Ten safety Brock Vereen joins the show as an analyst along with host Annie Sabo. B1G Tailgate is the home for Big Ten football fans on Saturday mornings from 10 a.m. ET to noon ET with original features, special guests and Big Ten analysis live from campus.
B1G Tailgate's on-site location has been confirmed for the first three weeks:
Saturday, Sept. 4
No. 17 Indiana vs. No. 18 Iowa – Southeast Corner of Kinnick Stadium
Saturday, Sept. 11
Youngstown State at Michigan State – Munn Field
Saturday, Sept. 18
Northern Illinois at Michigan – Pioneer High School, Southwest of Michigan Stadium
Hosts Mike Hall, Revsine and Pizzo will once again anchor studio coverage for the network. The trio will be joined by an accomplished group of analysts, including former NFL head coach Dave Wannstedt, DiNardo, Griffith, Herron and Perry. Journalists Nicole Auerbach (The Athletic) at Pat Forde (Sports Illustrated) will also regularly join studio programming as guests.
The Big Ten Network's fall football programming lineup includes The B1G Show, B1G Tailgate, B1G Today, B1G Live: Football Game Break, B1G Live: Football Postgame and The Final Drive.
About Big Ten Network
A joint venture between the Big Ten Conference and Fox Networks, Big Ten Network is the first internationally distributed network dedicated to covering one of the premier collegiate conferences in the country. With more than 1,700 events across all platforms, the 24/7 network is the ultimate destination for Big Ten fans and alumni across the country, allowing them to see their favorite teams, regardless of where they live. The Fox Sports App is the digital extension of the Big Ten Network, delivering live games and on-demand programming to Big Ten Network customers via the web, smartphones, and tablets. Network events include football, men's and women's basketball games, dozens of Big Ten Olympic sports and championship events, studio shows and classic games. Original programming highlights activities and accomplishments of some of the nation's finest universities, including the Emmy-nominated The Journey. The network is carried by all the major video distributors across the United State and Canada, such as DIRECTV, DISH, Verizon FiOS, AT&T U-Verse, Charter Spectrum, Xfinity, Altice USA, Cox Communications, Mediacom, RCN, WOW!, and approximately 300 additional video providers across North America. Big Ten Network is also available through the majority of streaming providers, including AT&T TV, fuboTV, Hulu + Live TV, Sling TV, TVision, Vidgo and YouTube TV. For additional information, please visit www.btn.com.
COURTESY BIG TEN NETWORK