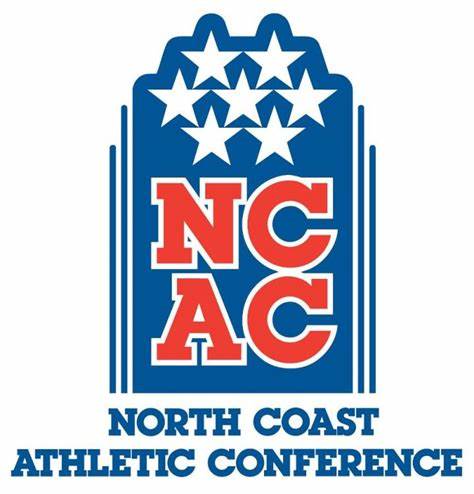 Tue, Aug 24, 2021
The Wittenberg women's volleyball team was tabbed first in the 2021 North Coast Athletic Conference preseason coaches' poll.
The 25-time conference champions received four of the possible nine first-place votes and 74 points overall according to balloting of the league's coaches. Second went to Denison, as the Big Red received three first-place votes and 71 total points. Ohio Wesleyan was ranked third with one first-place vote and 63 points total, while DePauw was picked fourth, notching the final first-place vote and 61 points overall. Hiram rounded out the top five with 41 points, while Wooster (31) was picked sixth, Kenyon (29) was slotted seventh, Oberlin (22) took eighth and Allegheny (13) placed ninth.
Wittenberg has won or shared 14 consecutive NCAC titles dating back to 2006, including nine straight outright titles. Head coach Evelyn Carus-Miller returns two all-conference members from a 2019 team that went a perfect 8-0 in NCAC play and made an appearance in the NCAA tournament. Senior middle hitter Katie Hiestand (Canton, OH/St. Thomas Aquinas) returns as an All-NCAC first-team selection, registering 305 kills and 313 digs across 88 sets in 2019. Also returning is 2019 honorable-mention selection, senior setter Ashley Brooks (Cincinnati, OH/Mount Notre Dame). Brooks accumulated 591 assists across 92 sets in 2019, an average of 6.42 per set.
The 2021 volleyball season begins Sept. 1, with all nine conference teams competing, while the first NCAC matchup will take place on Sept. 23 between Kenyon and Oberlin.
Founded in 1983, the North Coast Athletic Conference is made up of ten academically selective colleges and universities – Allegheny College, Denison University, DePauw University, Hiram College, Kenyon College, Oberlin College, Ohio Wesleyan University, Wabash College, Wittenberg University and the College of Wooster, along with affiliate member, Earlham College (field hockey). The NCAC sponsors 23 championship sports, 11 for men and 12 for women.
COURTESY NORTH COAST ATHLETIC CONFERENCE COMMUNICATIONS