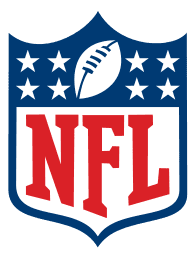 NEW YORK – Aug. 19, 2021 – Paul Ballew has been named to the position of Chief Data and Analytics Officer of the NFL, effective immediately, it was announced today by Christopher Halpin, NFL Executive Vice President, Chief Strategy and Growth Officer, to whom he will report.
In this role, Ballew will oversee the league's extensive data and analytics operations, ensuring that the NFL's advanced data capture capabilities are leveraged to improve overall fan experiences. This will include providing fans with enhanced content, creating seamless user experiences across NFL platforms and implementing new content delivery methods.
In addition, Ballew will lead a team focused on deepening the understanding of the NFL fan base and identifying key drivers of fan engagement across all NFL channels. Utilizing the power of data and analytics, he will also support initiatives to advance player health and safety, and extend those insights into improving health beyond the sport.
"We are thrilled to welcome someone with Paul's expertise and track record as our Chief Data and Analytics Officer," said Halpin. "Rich data sets, advanced analytics and data science present transformational opportunities for the League and clubs to better serve our fans, improve our operations, and grow new markets. Paul is the ideal leader to build on our existing platform and realize those opportunities."
"I am excited to join the NFL team and look forward to contributing and building on the success of the league through continued innovation using data and analytics," said Ballew. "The NFL already delivers an incredible fan experience and we have the opportunity to use the insights gained from our treasure trove of data to learn, grow, innovate and further enhance their experience as well as the overall operational excellence of the league."
Ballew joins the league from Loblaw Companies, where he acted as Chief Data and Analytics Officer and was responsible for establishing the company's data and analytics functions, all data management operations, analytic activities, data science and AI/Machine learning center of excellence.
Prior to Loblaw Companies, he oversaw the data and analytics efforts at Ford Motor Company from 2015-2019 where he led a team with responsibility for the company's global data operations, research, analytics and cognitive science activities.
Ballew has over two decades of experience in the data and analytics field, and has held several leadership roles prior to Ford Motors Company, including at Dun & Bradstreet, Nationwide and General Motors.
COURTESY NFLmedia.com