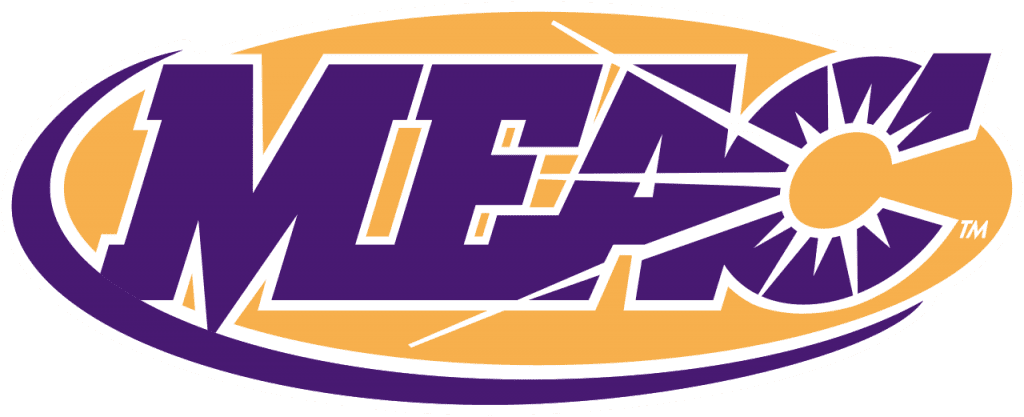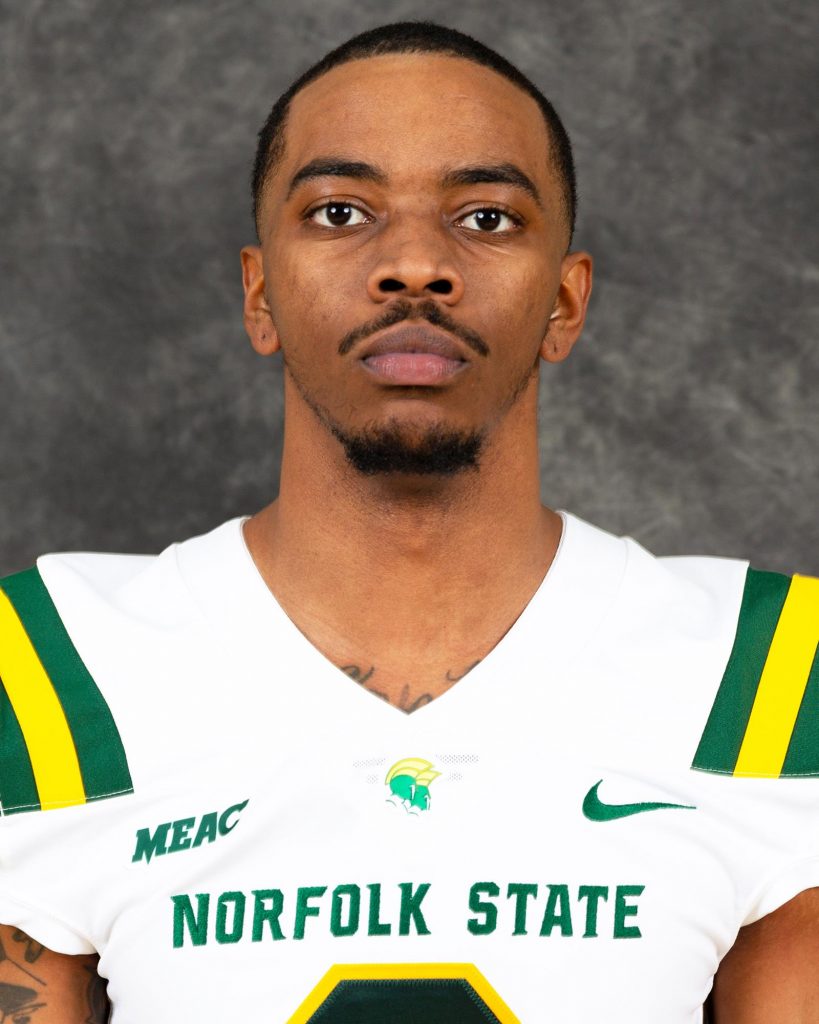 JULY 2021
NORFOLK, Va., July 30, 2021 – Norfolk State quarterback Juwan Carter and South Carolina State defensive back Decobie Durant have been named Mid-Eastern Athletic Conference (MEAC) Offensive and Defensive Preseason Players of the Year, presented by TowneBank.
 
All awards were voted on by the MEAC's head football coaches and sports information directors.
 
Carter was second in the MEAC in passing in 2019, averaging 219.2 yards per game through the air. He was also second in pass efficiency (146.5) and total offense (238.0 yards/game). His 23 touchdowns that season were tied for the most in the league, and Carter completed a MEAC-best 60.6 percent of his passes.
 
The Spartans did not play this past season.
 
Durant led the MEAC in passes defended in 2019, totaling 15 (12 pass breakups and three interceptions). His three picks were tied for the second-most in the conference. He also had five pass breakups and four interceptions for the Bulldogs in four games this past spring.
 
Joining Carter on the Preseason First Team offense are Norfolk State running back Kevin Johnson, wide receiver Da'Kendall James, tight end Shawn McFarland and offensive linemen Jalen Powell and Justin Redd, North Carolina Central running back Isaiah Totten, South Carolina State wide receiver Shaquan Davis, center Jalen Page and offensive lineman Tison Gray and Delaware State offensive lineman Matthew Derks.
 
Durant is joined on the Preseason First Team defense by Delaware State defensive lineman Isaiah Williams, linebackers Brooks Parker and Antquan Kinsey and defensive back Jawain Granger, Norfolk State defensive linemen Tavien Blackwell, De'Shaan Dixon and Chris Myers and defensive back Devyn Coles, South Carolina State linebacker Chad Gilchrist and North Carolina Central defensive back Stephen Stokes.
 
On special teams, the Preseason First Team consists of Norfolk State punter Ryan Richter and placekicker Josh Nardone, as well as return specialist Brandon Codrington from North Carolina Central.
2021 MEAC Football All-Conference Preseason Teams, presented by TowneBank
Preseason Offensive Player of the Year: Juwan Carter, Norfolk State
Preseason Defensive Player of the Year: Decobie Durant, South Carolina State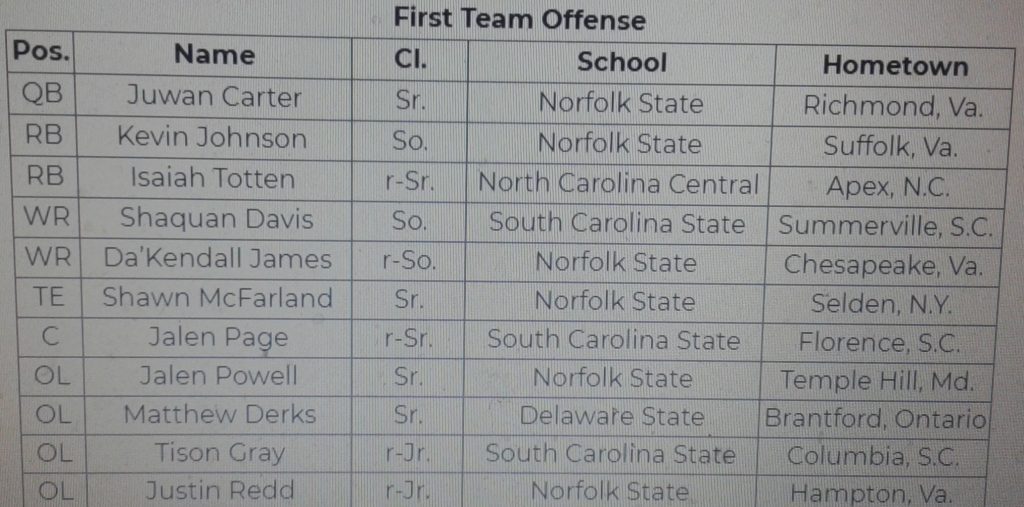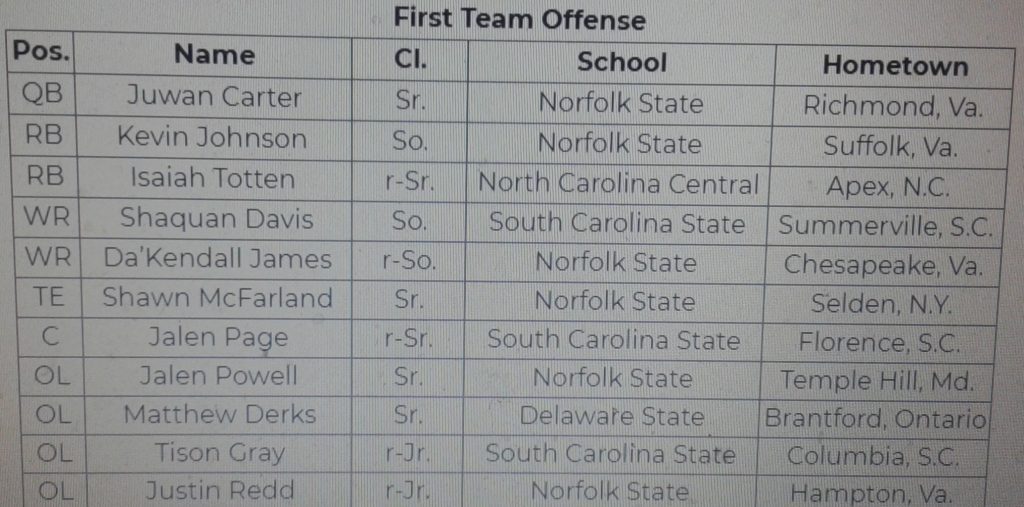 SECOND TEAM OFFENSE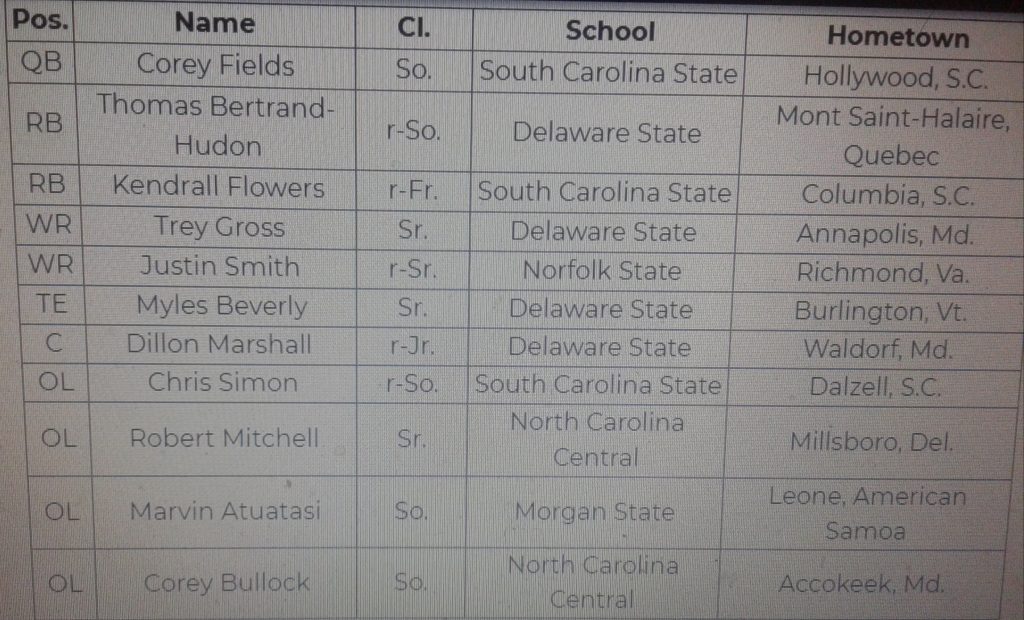 SECOND TEAM DEFENSE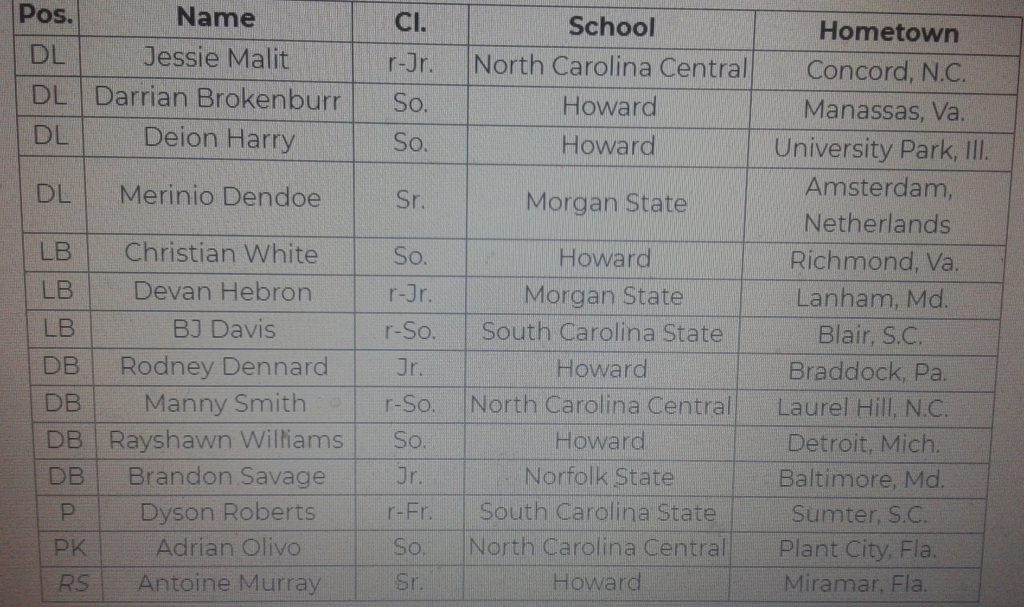 COURTESY MID-EASTERN ATHLETIC CONFERENCE