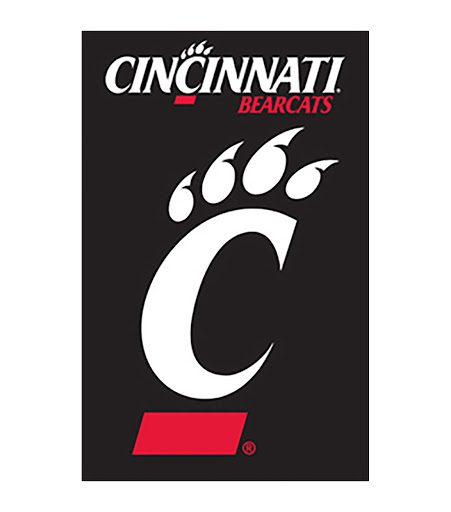 August 18, 2021
CINCINNATI — The University of Cincinnati soccer team will open its regular season Thursday at NKU, seeking its 400th win in school history as well. Kickoff is at 7 p.m.

Match InfoESPN Plus | Live Stats | Free Admission

Feels Like the First TimeCincinnati has won four of its last five openers, with the only defeat coming in the COVID-induced Spring 2021 season.

#WePlayFor3Tragedy struck the Cincinnati family when third-year midfielder Ally Sidloski passed away on May 22. Childhood friend and current Bearcat Vanessa DiNardo has changed to No. 3 for the remainder of her career to honor Ally's memory.
Riverboat Rivalry Renewed
Cincinnati has won all three matches in the head-to-head series, each by 1-0 scores. The first meeting was on August 22, 2016, featuring a school-record 4,722 fans at Nippert Stadium. The Bearcats won again in 2017 and 2018, the latter in overtime.

Tokyo GoldFormer Bearcats standout Vanessa Gilles (2013-17) started each of the last four contests in Canada's run to its first-ever gold medal. She was the 2017 AAC Defensive Player of the Year and helped UC to the 2015 league title.

Barron's Preseason RecognitionJunior Ashley Barron, the defending AAC Defensive Player of the Year, was again picked for the honor in Tuesday's preseason release. Barron was also a First-Team selection as a freshman in 2019, anchoring a back line that produced eight shutouts. She is also the tallest on the team at 6-0. The Bearcats were picked fourth behind USF, Memphis and SMU.

Who's BackCincinnati returns nine of 10 players who scored a goal last season, as well as 30 of its 33 points. The team sits third in the AAC for returning goals (90.9 percent), behind UCF (100) and reigning champion South Florida (92). The Bearcats lost only two players who attempted a shot the previous spring (Sophie Gorman's 14 and Sydney McMillin's 1). Kendall Battle led the way with two goals, while eight other returners had one. This year's team has eight seniors, including fifth-year defender Karli Royer.

Ninth Year for Neil StaffordThe fearless leader of the Bearcats owns a 72-57-22 record, including an AAC title in 2015. This year's staff features the addition of associate head coach Tom Anagnost, who has boasted highly successful head coaching stops at UIC, Mississippi State, Miami (Fla.) and Central Michigan, as well as volunteer assistant Duncan Foster. 

On the player front, UC introduced seven true freshmen as well as transfers Kaylee Hammer (GK, Alabama) and Maddie Thiss (D/M, Xavier).
COURTESY UC STRATEGIC BRAND ENGAGEMENT