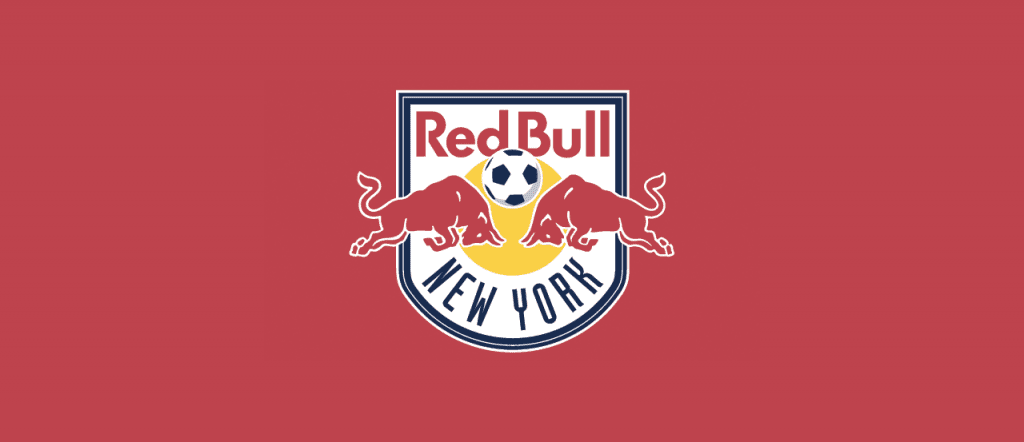 NEW YORK RED BULLS vs. COLUMBUS CREW
RED BULL ARENA, Harrison, N.J. Wednesday, August 18, 2021 (Week 20, MLS Game #262)
8 p.m. ET (MSG; Bally Sports OH)
2021 SEASON RECORDS
GP W-L-T PTS GF GA
Red Bulls 18 5-9-4 19 22 24
at home 8 4-2-2 14 12 7
Crew 19 6-7-6 24 21 24
on road 10 2-5-3 9 6 12
LEAGUE HEAD-TO-HEAD
ALL-TIME: Red Bulls 30 wins, 103 goals …
Crew SC 30 wins, 93 goals … Ties 12
AT RED BULLS: Red Bulls 18 wins, 56 goals …
Crew SC 12 wins, 42 goals … Ties 5
LAST YEAR (MLS):
7/16: CLB 2, NYR 0 (Zardes 22; Zelarayan 47)
REFEREES
REFEREE: Chris Penso.
AR1 (bench): Jeremy Hanson; AR2 (opposite): Gianni Facchini;
4th: JC Griggs; VAR: Jose Carlos Rivero; AVAR: Robert Schaap
TEAM NEWS
SUSPENDED: NYR: Tom Edwards (caution accumulation; through Aug. 18)
WARNINGS:
SUSPENDED NEXT YELLOW CARD: NYR: Kyle Duncan … CLB: Pedro Santos
SUSPENDED AFTER TWO YELLOW CARDS: NYR: Sean Davis, Cristian Casseres Jr., Fabio, Amro
Tarek, Dru Yearwood … CLB: Waylon Francis, Jonathan Mensah
INJURED LIST: NYR: Aaron Long (SEI); Youba Diarra … CLB: Aidan Morris
INTERNATIONAL ABSENCES: none
LAST LEAGUE MATCHES
CLUB DE FOOT MONTREAL 2
NEW YORK RED BULLS 1
Scoring Summary:
NYR–Klimala 4 (penalty kick) 50+
MTL–Ibrahim 1 (Mihailovic 6) 71
MTL–Wanyama 2 (penalty kick) 98+
NEW YORK RED BULLS–Carlos Miguel Coronel,
Tom Edwards, Sean Nealis (Cristian Casseres Jr.
45), Amro Tarek, Kyle Duncan, Sean Davis, Caden
Clark (Omir Fernandez 67), John Tolkin (Dru
Yearwood 45), Andrew Gutman, Patryk Klimala (Tom
Barlow 75), Fabio (Daniel Royer 83).
CHICAGO FIRE 1
COLUMBUS CREW 0
Scoring Summary:
CHI–Stojanovic 6 (unassisted) 77
COLUMBUS CREW–Eloy Room, Saad AbdulSalaam, Jonathan Mensah, Aboubacar Keita,
Waylon Francis (Alexandru Irinel Matan 84), Derrick
Etienne Jr. (Kevin Molino 69), Liam Fraser (Bradley
Wright-Phillips 88), Lucas Zelarayan, Darlington
Nagbe, Pedro Santos, Gyasi Zardes.
TEAM LEADERS
RED BULLS
G: 4 3 players tied
A: 6 Fabio
SHT: 52 Fabio
SOG: 10 Fabio/Klimala
FC: 34 Duncan
FS: 30 Duncan
OF: 12 Klimala
C: 6 Yearwood
E: 1 Reyes/Yearwood
CREW
G: 6 Zelarayan
A: 3 Santos/Zelarayan
SHT: 47 Zelarayan
SOG: 16 Zelarayan
FC: 27 Santos
FS: 39 Zelarayan
OF: 6 Etienne/Zardes
C: 4 3 players tied
E: 1 Afful
NEW YORK RED BULLS
3 S U P P O R T E R S ' S H I E L D S
• 1 1 S T R A I G H T P L A Y O F F A P P E A R A N C E S
• 3 8 5 P O I N T S A T R B A S I N C E 2 0 1 0

ON THE AIR

GAME 19
NEW YORK RED BULLS
Head Coach: Gerhard Struber
Record at RBNY: 5-9-4 (First Season)
Overall Record: Same
Record vs. CLB: First Meeting
5-9-4, 11th in Eastern Conference
COLUMBUS CREW
Head Coach: Caleb Porter
Record at CLB: 28-29-19 (Third Season)
Overall Record: 96-79-71 (8th Season)
Record vs. RBNY: 4-1-3
6-7-6, 8th in Eastern Conference
NEW YORK BEGINS FOUR-MATCH HOMESTAND ON WEDNESDAY NIGHT • The New York Red Bulls (5-9-4, 19 points) begin a four-match homestand starting with Columbus Crew (6-7-6, 24 points) on Wednesday, August 18. Kickoff at Red Bull Arena is set for 8 p.m. ET with coverage on MSG, MSG Go and New York Red Bulls Radio in English and Spanish via TuneIn, the New York Red Bulls app and NewYorkRedBulls.com. • Coverage on MSG begins at 7:30 p.m. ET with the Red Bulls Pregame show. Steve Cangialosi will have the primary play-by-play responsibilities and will be alongside Shep Messing and Michelle Gingras. • New York Red Bulls Radio begins at 7 p.m. EST with Countdown to Kickoff, presented by Honda, hosted by Matt Harmon and Steve Jolley. Stefano Fusaro will carry the Spanish play-by-play responsibilities, beginning at 7:30 p.m. EST.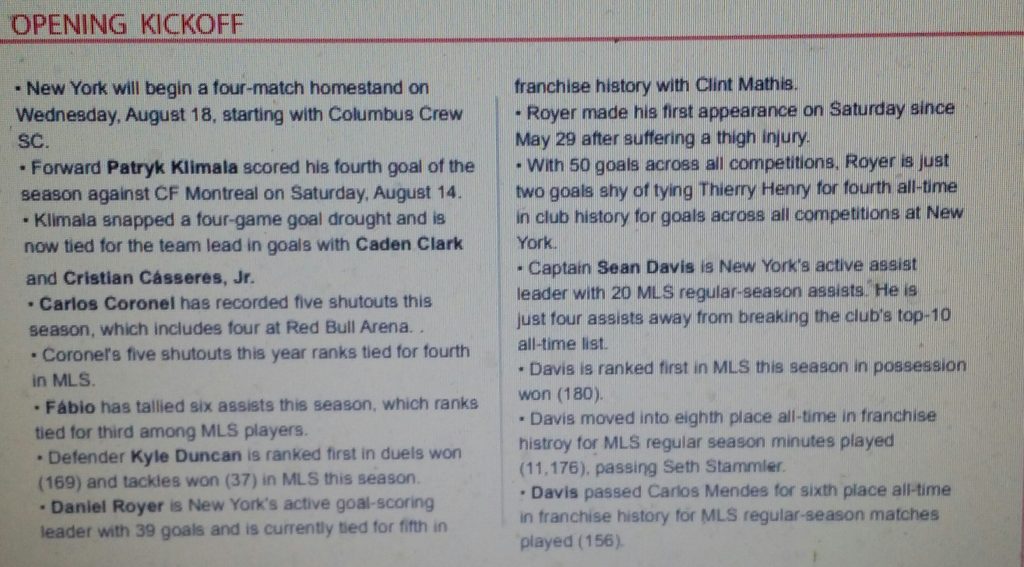 PLAYER AVAILABILITY REPORT
VS
RBNY MEDIA CENTRAL
*as of Monday, August 16, 7 pm ET
QUESTIONABLE
OUT
Youba Diarra (hamstring)
Cameron Harper (hip)
Aaron Long (achilles)
Tom Edwards (yellow card accumulation)
Health and Safety Protocols
A player may be listed as "Questionable" or "Out"
due to Health and Safety Protocols for the following
reasons:
• Quarantine due to participating in high risk behavior.
• Quarantine related to being a high risk close contact.
• Pending COVID-19 test results.
• An inconclusive COVID-19 test result.
COVID-19.
• Other illness not related to COVID-19.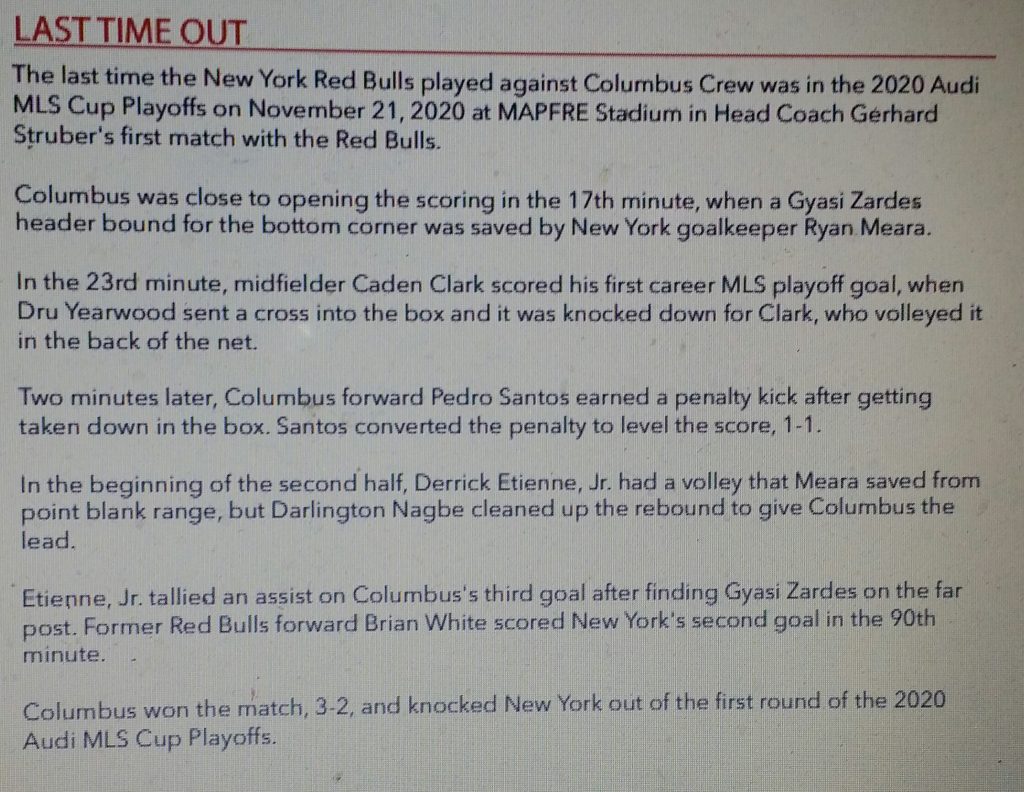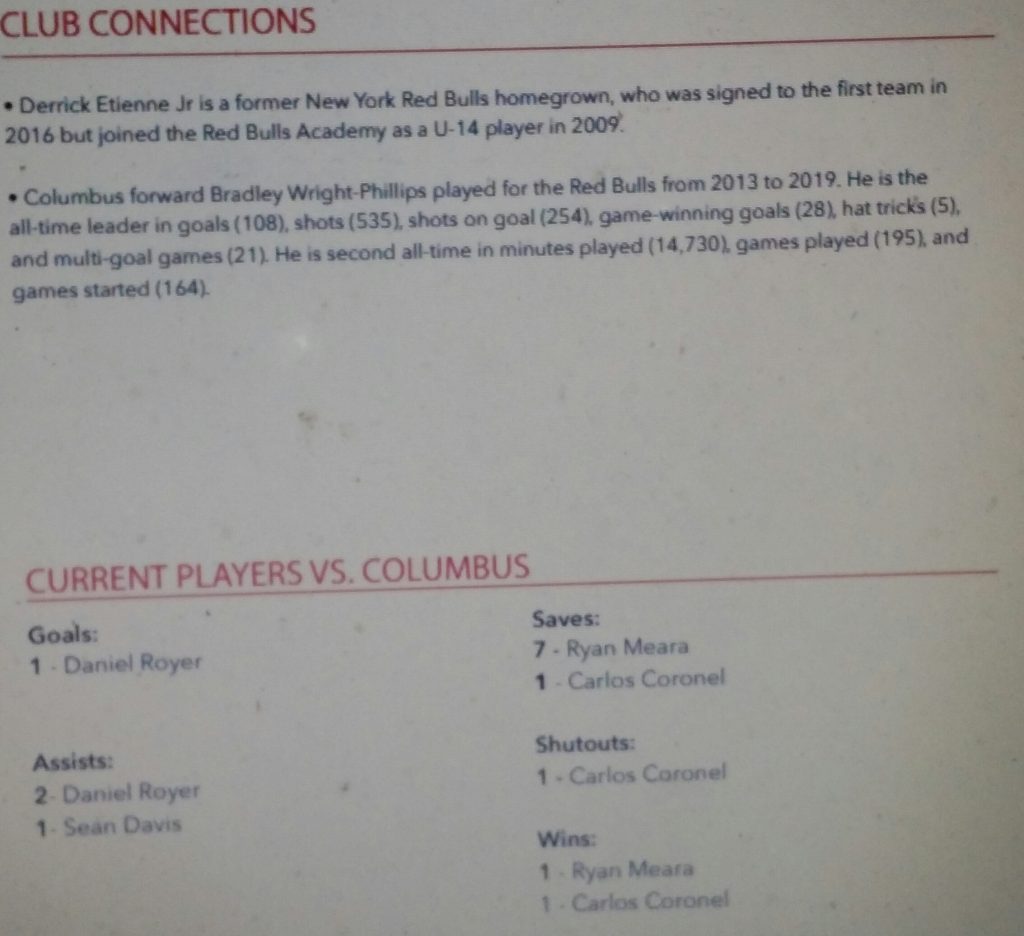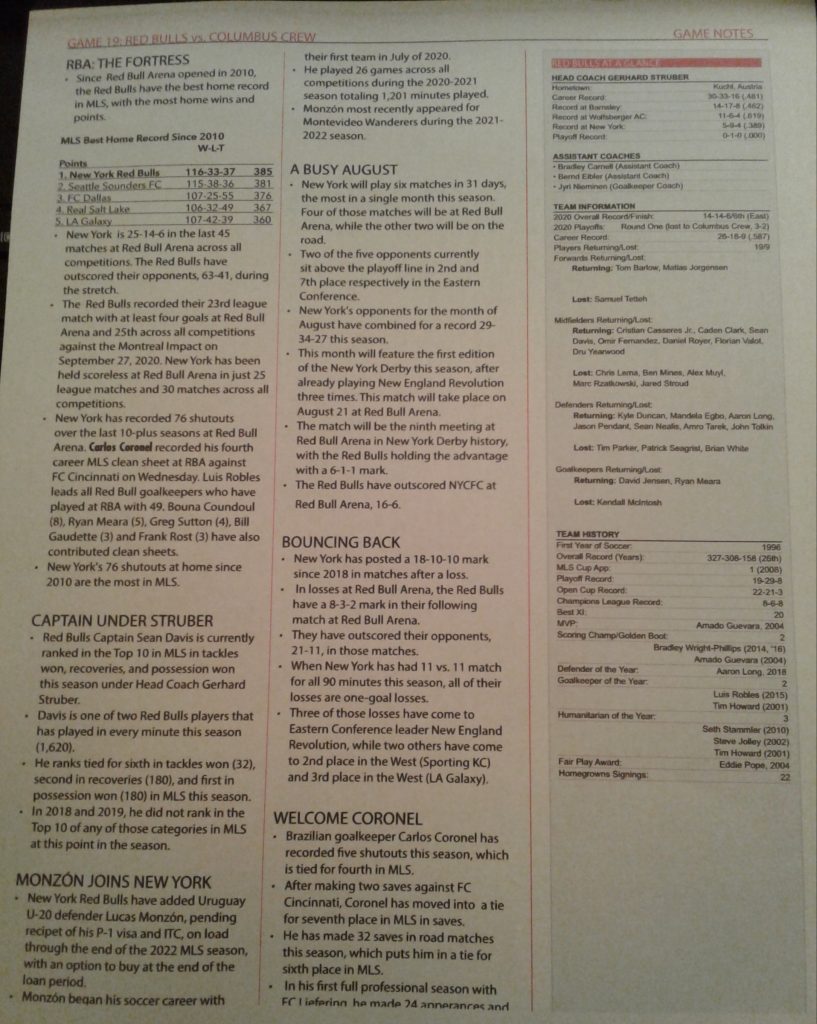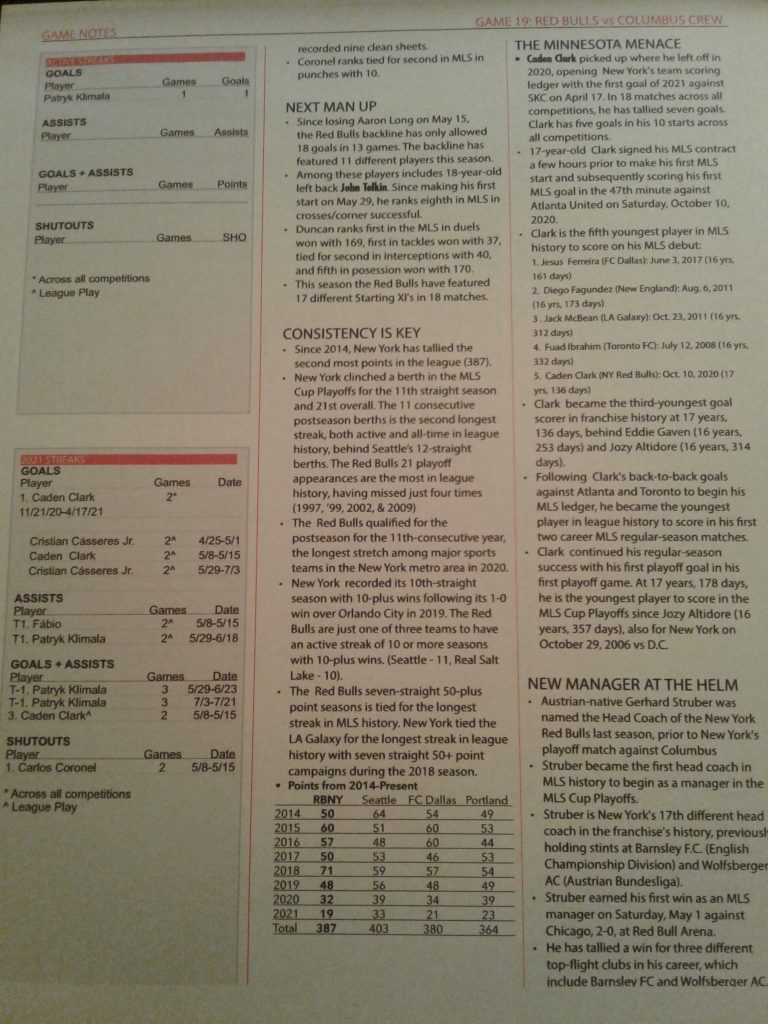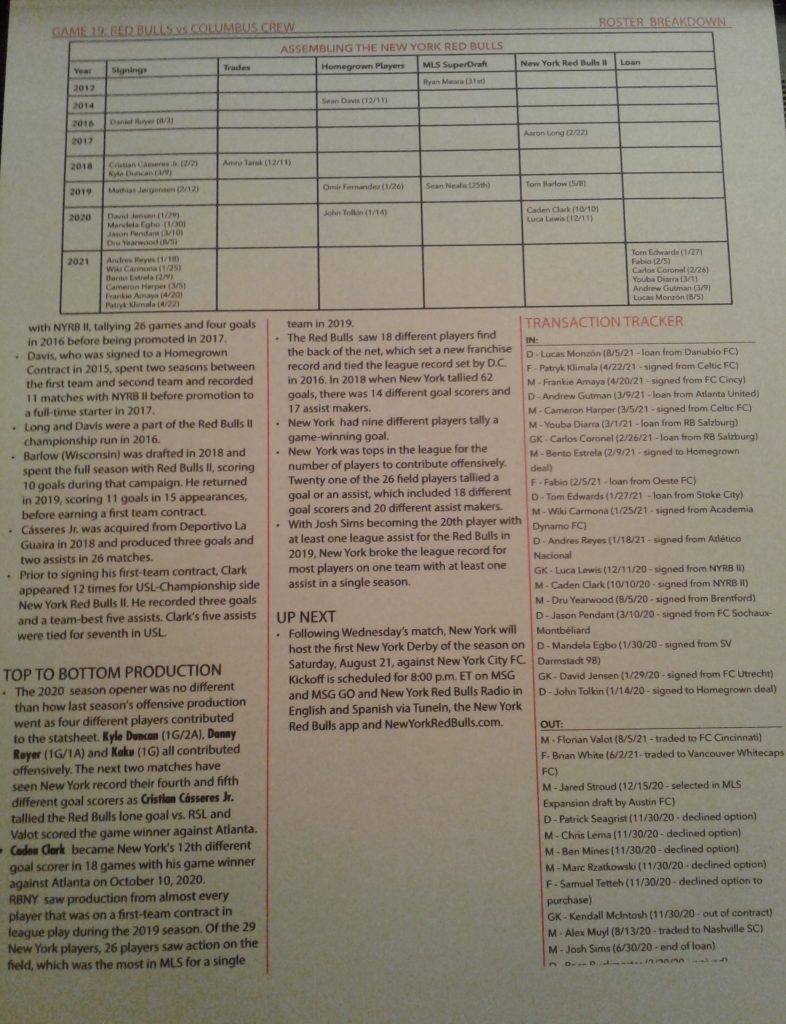 COURTESY NY RED BULLS COMMUNICATIONS