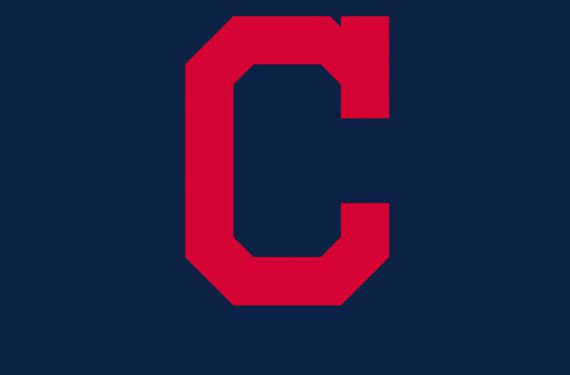 8/13/2021
Cleveland Indians front office staff works with local Boys & Girls Clubs members in first cohort of Unique On Deck Development Program
Cleveland, OH— The Cleveland Indians have partnered with Medical Mutual and Boys & Girls Clubs of Northeast Ohio to create the On Deck Development Program – a summerlong career readiness program that partners front office team members from the Cleveland Indians with high school students in Northeast Ohio.
Together, the three organizations have designed a unique enrichment opportunity centered around education equity, workforce development and career readiness. The program's development and subsequent pilot were funded by a generous $100,000 grant from Medical Mutual.
"We believe that all of Ohio's children deserve opportunities to learn new skills, to discover and explore different career pathways, and to just enjoy the process of being lifelong learners," said Medical Mutual Chairman, President and Chief Executive Officer Rick Chiricosta. "The Indians are a pillar in the community and a long-time Medical Mutual partner. It was easy to see the alignment between the work that the Cleveland Indians Charities has been doing and our own efforts in the area of career development. With their expertise and their existing partnership with the Indians, bringing in the Boys & Girls Clubs made great sense. We are so proud to partner on this project."
The goals of the program were set by Boys & Girls Clubs of Northeast Ohio (BGCNEO) and complement BGCNEO's existing Career Readiness program. The On Deck Development Program looks to:
Increase confidence and preparedness when taking the next steps along their educational and career pathway.
Increase awareness and exposure of prospective educational and career pathways.
Develop and enhance essential skills utilized while in a work environment.
"Boys & Girls Clubs of Northeast Ohio Career Readiness program consists of four primary pillars, exposure, essential skills development, exploration and experience, and employment," said BGCNEO Chief Revenue Officer Shaquira Johnson. "The real need today are the first two pillars, exposure and essential skills development. It is easy for youth to obtain a job, but we want them to also be prepared and set up for success as future BGCNEO Alumni. The Cleveland Indians have truly stepped up to help our teens be successful in the next phase of their lives, whether it is entering the workforce or going to college. The team's commitment to career readiness shows just how dedicated they are to the health of the community. It has been a pleasure to work with the Indians and we cannot thank the organization enough for its enduring work to partner not only with our youth, but youth across the region."
The participants recently completed the final week of the six-week program. In addition to teaching the business of baseball, the Cleveland Indians front-office staff has worked with the students to better understand their personality traits, communication styles and career interests, while learning teamwork, soft skills and how to present themselves in a professional setting.
"Over time, we hope this program grows to include more participants and develops a pipeline for a more diverse workforce for game-day roles, internships and full-time front office positions," said Cleveland Indians Director of Community Impact Penny Forster.
Chiricosta added, "But even for those who choose different career paths altogether, we believe that the lessons learned, and skills mastered during their time, will be invaluable."
The program, which shifted to virtual because of the pandemic, culminated with a trip to Progressive Field to see the Cleveland Indians front office and enjoy a ballgame.
About Medical Mutual
Founded in 1934, Medical Mutual is the oldest and one of the largest health insurance companies based in Ohio. The company provides peace of mind to more than 1.6 million Ohioans through its high-quality health, life, disability, dental, vision, indemnity and wellness plans. The company offers fully insured and self-funded group coverage, including stop loss, as well as Medicare Advantage, Medicare Supplement and individual plans. Medical Mutual's status as a mutual company means it can operate for the benefit of its members without needing to meet the demands of stockholders or Wall Street analysts. Instead, the company focuses on developing products and services that allow it to better serve its customers and Ohio communities and help its members achieve their best possible health and quality of life. For more information, visit the company's website at MedMutual.com.
About Boys & Girls Clubs of Northeast Ohio
Boys & Girls Clubs of Northeast Ohio provide safe, fun places for kids ages 6-18 after school with a focus on academic success, healthy lifestyles and character development. BGCNEO was formed in 2019 by the merger of Clubs in Cleveland, Akron, Lorain County and Sandusky. The organization serves an average of about 2,000 kids per day at 39 locations in four counties.
COURTESY INDIANS MEDIA RELATIONS