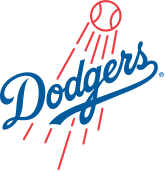 August 11th, 2021
LOS ANGELES – The Los Angeles Dodgers activated right-handed pitcher Edwin Uceta from the injured list and placed outfielder Mookie Betts on the injured list with a right hip inflammation, retroactive 8/8.
Uceta, 23, returns after being placed on the injured list on August 1 with a right back strain. On the season, he is 0-3 with a 7.64 ERA (15 ER/17.2 IP) and 20 strikeouts in 12 games (one start) for the Dodgers. With Triple-A Oklahoma City this year, he was 0-3 with a 6.75 ERA (13 ER/17.1 IP) and 24 strikeouts in six games (three starts). The Dominican Republic native has been with the Dodgers organization since signing as international free agent on July 2, 2016. In parts of six minor league seasons, he has posted a 20-15 record with a 3.86 ERA.
Betts, 28, heads to the injured list for the second time this season. In 87 games with the Dodgers, the five-time All-Star is hitting .277 (93-for-336) with 17 homers and 44 RBI. He is in his eighth Major League season and is a .299 hitter with 172 homers and 553 RBI in 936 career games. He was originally acquired by the Dodgers on February 10, 2020 along with David Price from the Boston Red Sox in exchange for outfielder Alex Verdugo and minor league Connor Wong and Jeter Downs.
COURTESY LA DODGERS MEDIA RELATIONS