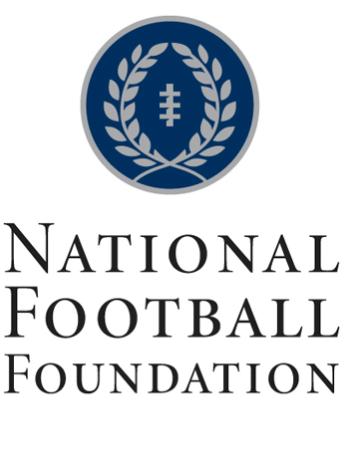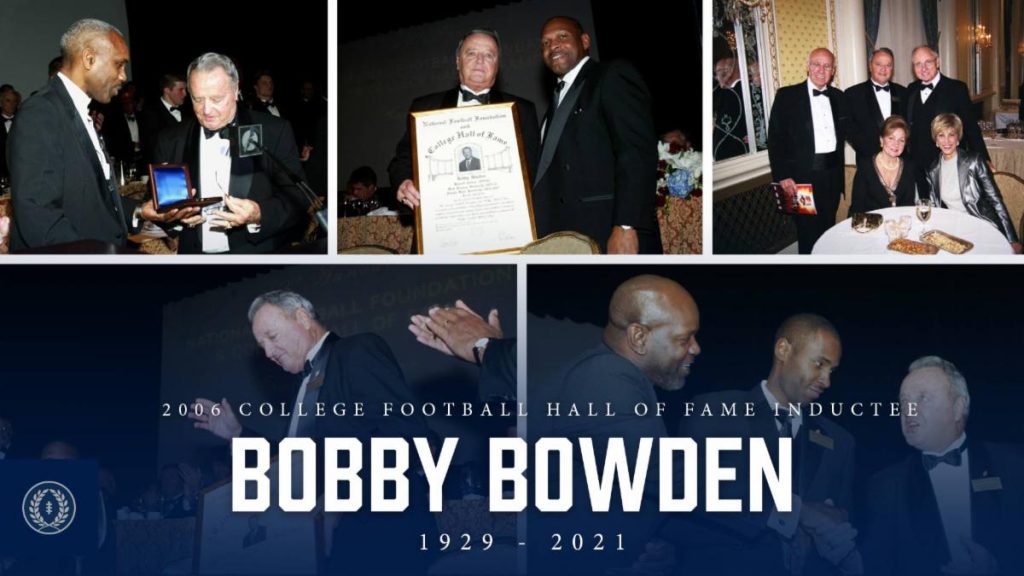 The NFF Board remembers and salutes Bowden and his legacy, which ranks among the greatest in history.
IRVING, Texas (Aug. 8, 2021) – College Football Hall of Fame Coach Bobby Bowden, a 2006 College Football Hall of Fame inductee who led programs at Samford, West Virginia and Florida State, passed away Aug. 8 after a battle with cancer. He was 91.
"Bobby Bowden will forever stand as one of the greatest college football coaches in history, and he did it as one of the most affable and beloved figures in the annals of our sport," said NFF Chairman Archie Manning. "When our founders created the College Football Hall of Fame, they had careers like Bobby Bowden's in mind. We are deeply saddened by his passing, and our thoughts and prayers are with his family, friends and the countless players and coaches who he mentored. His impact extends well beyond the playing field, and we are forever grateful."
Bobby Bowden's list of achievements begins with an astounding 377 wins, which places him second all-time among Division I coaches. A stalwart on the sidelines as a head coach for 44 seasons, Bowden's longevity caused the National Football Foundation to modify its rules in 2006 to allow for the induction of active coaches after the age of 75. Bowden, who was inducted in 2006, would coach until 2009, retiring at the age of 80 with an 377-129-4 record for a .734 winning percentage.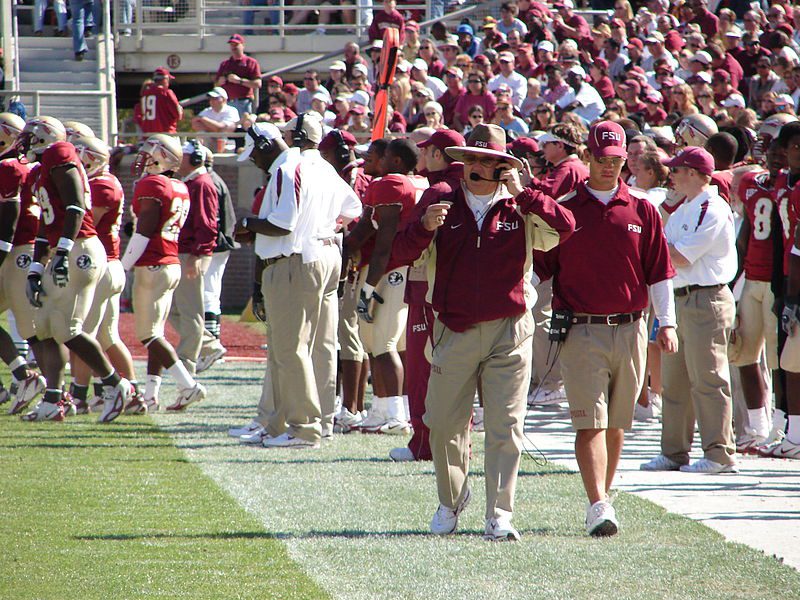 Bowden grew up in in Birmingham, Alabama, starring as a quarterback at Woodlawn High. He fulfilled his dream to play at the University of Alabama, but he lasted one semester in Tuscaloosa before he eloped with high school sweetheart Ann Estock. (They celebrated their 72nd wedding anniversary this year.) The Crimson Tide did not allow married players at the time, so Bowden transferred to Howard College (now Samford) in his hometown where he eventually earned Little All-America honors.
After his playing days, Bowden served as an assistant football coach and head track coach at his alma mater from 1954-55. He left Howard to serve as athletics director and head coach at South Georgia Junior College from 1956-58. He returned to Howard to begin his career as a head coach from 1959-62. His first two teams each lost only one game as he posted a 31-6 record in four seasons.
He then joined the Florida State staff under Bill Peterson as receivers coach from 1963-65. West Virginia hired him as offensive coordinator in 1966 and he took over as the Mountaineers head coach from 1970-75. There he went to two bowl games and had his first Top 20 team going 42-26 in six seasons in Morgantown. His success at WVU led him back to Tallahassee where he became the head coach in 1976.
Prior to his arrival, the Seminoles had won only four games over three years. Bowden would turn it around, and his success during his 34 seasons at Florida State were simply remarkable.
His second team went 10-2, and in his fourth year had a team that contended for the national title. Perhaps the most notable of his records is finishing among the Associated Press Top 5 for 14 consecutive seasons (1987-1990), and winning 10 or more games each of those seasons. In both 1993 and 1999, FSU was recognized as the national champions. After the 2009 season, he closed his career after 44 years as a head coach, including his tenure at FSU where 28 of his 34 Seminole teams were ranked.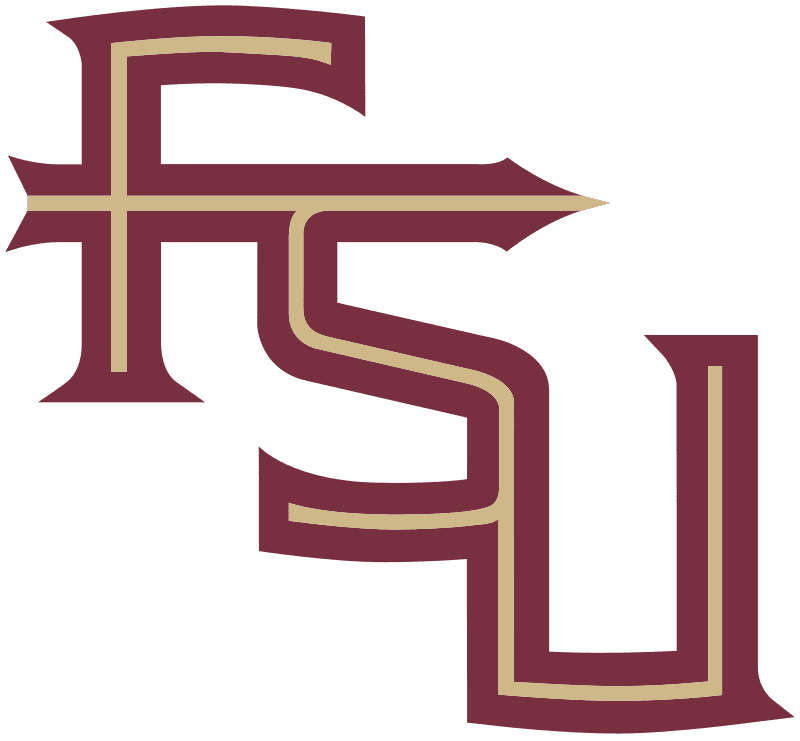 Ironically, Bowden's final game was a win over West Virginia in the 2010 Gator Bowl, which was the Seminoles' 28th-straight bowl game. At the time, he was first among active coaches for winning percentage in bowl games, second for all-time bowl wins and second for bowl appearances. He is the only coach to lead a school to 15 consecutive New Year's Day bowl games (1991-2005) and his Seminoles were among the leaders for the most appearances in Bowl Championship Series (BCS) games with six. He is the only coach in NCAA history to win 11 consecutive bowl games (1985-95) and the only one to have 14 consecutive bowl appearances (1982-95) without a loss. Overall, he guided Florida State to 31 bowl appearances in his 34 seasons.
Bowden's leadership at Florida State has thus far produced five College Football Hall of Fame players with more certain to follow: Charlie Ward (2006); Ron Simmons (2008); Deion Sanders (2011); Derrick Brooks (2016); and Terrell Buckley (2019). He had 26 players who earned consensus All-America honors, and Charlie Ward and Chris Weinke won the Heisman Trophy while multiple others claimed the Thorpe, Butkus, Unitas, O'Brien, Groza and Lombardi trophies.
His players also exceled off the field, and his NFF National Scholar-Athletes include Kenneth Alexander (1993), Derrick Brooks (1994), Danny Kanell (1995), Daryl Bush (1997), Chris Weinke (2000), Christopher Hope (2001), Jose David Castillo (2005) and Christian Ponder who was recognized a year after his retirement in 2010. He also had more than 150 players drafted into the NFL during his 34-year tenure.
Bowden was named National Coach of the Year six times (1979, 1980, 1991, 1992, 1996 and 1999), and he led Florida State to 12 ACC Championships including eight in a row from 1992-2000 (FSU competed as an independent before joining the conference in 1992).
In addition to being a Hall of Fame member, Bowden was honored by the NFF with the 2006 NFF Gold Medal, the organization's highest honor, which recognizes his contributions not only to the game, but to the nation.Born November 8, 1929, Bowden is survived by wife Ann; sons Terry, Tommy, Jeff and Steve; and daughters Robyn Hines and Ginger Madden. Services are scheduled for Saturday at the Donald L Tucker Center, Florida State's basketball arena.
Florida State Athletics contributed to this release.
COURTESY NATIONAL FOOTBALL FOUNDATION & FLORIDA STATE ATHLETICS