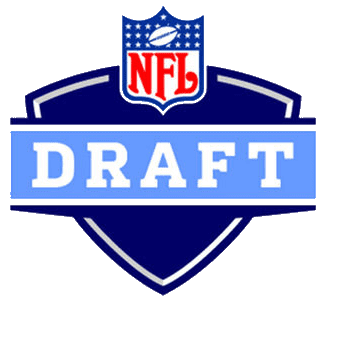 Average Audience of 12.6 Million Viewers (TV + Digital) –
Up +11% vs. 2019
Digital AMA of 598K Across NFL O&O, ESPN, ESPN Deportes & ABC –
Up +54% vs. 2019
Round 1 coverage of the 2021 NFL Draft in Cleveland was seen by an average audience of 12.6 million viewers (TV + Digital) last night across ABC, ESPN, NFL Network, ESPN Deportes and digital channels – up +11% vs. Round 1 of the 2019 NFL Draft (11.4 million).
With 12.6 million viewers, 2021 ranks as the second-highest Day 1 on record, surpassing 2014 (12.4 million) and behind only 2020 (15.5 million).
Digitally, Round 1 coverage delivered an AMA of 598K across NFL O&O, ESPN, ESPN Deportes and ABC platforms – up +54% vs. 2019 (389K).
All seven rounds of the 2021 NFL Draft are being presented across ABC, ESPN, and NFL Network – the third straight year that The Walt Disney Company is working with the National Football League to offer a multi-network presentation of the Draft for all seven rounds.
Due to the unique presentation and circumstances surrounding the 2020 NFL Draft, the most balanced viewership comparison is to the 2019 NFL Draft.
ABOUT NFL MEDIA
NFL Media is comprised of NFL Network, NFL Films, NFL.com, the NFL app and NFL RedZone.
Seven days a week, 24 hours a day, 365 days a year, fans turn to NFL Network to receive information and insight straight from the field, team headquarters, league offices and everywhere the NFL is making news. Launched in 2003, NFL Network gives fans unprecedented year-round inside access to all NFL events, including the Super Bowl, Playoffs, regular season, preseason, Pro Bowl, Pro Football Hall of Fame induction weekend, NFL Draft, NFL Scouting Combine, Senior Bowl, league meetings, minicamps and training camps.
For fans on the go, all NFL Network programming can be streamed live through the NFL and NFL Network apps on smartphones, tablets, PCs and connected TV devices (Amazon Fire TV, Android TV, Apple TV, PlayStation 4, Roku and Xbox One). Access is available for NFL Network subscribers of participating TV providers. For more information, go to NFL.com/nflnetwork.
COURTESY NFLmedia.com