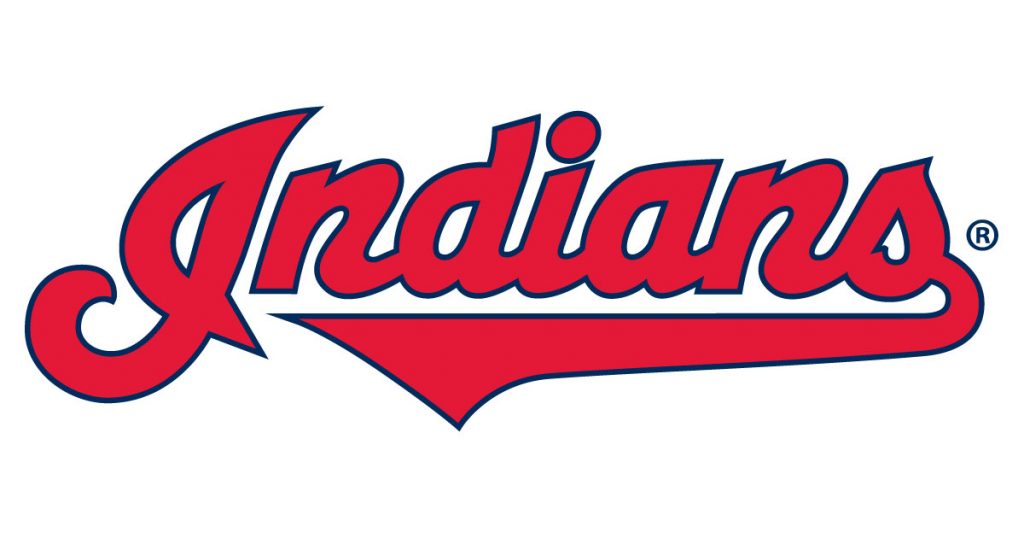 CLEVELAND, OH – Information on Cleveland Indians 2021 First-Year Player Draft selections.
Round 1 (#23 overall)
RHP GAVIN WILLIAMS
AGE/DOB: 21, July 26, 1999 SCHOOL: East Carolina University
BATS/THROWS: L/R HEIGHT/WEIGHT: 6-6/238
Pitched in parts of four seasons for the East Carolina Pirates, going 11-5 with a 2.65 ERA across 53 collegiate games/17 starts (149.1IP, 108H, 47R/44ER, 7HR, 53BB, 200SO). The 6-foot-6, 238-pound right-hander spent the bulk of his 2021 senior season in the Pirates rotation, finishing 10-1 with a 1.88 ERA (81.1IP, 57H, 18R/17ER, 3HR, 21BB, 130SO) to earn placement on six different All-America teams in addition to being selected as a finalist for both the Dick Howser and Golden Spikes Awards. He struck out 13 Vanderbilt Commodores in 7.1 IP in the 2021 Super Regional. He finished among overall 2021 NCAA leaders in K's-per-9.0IP (5th, 14.39), ERA (11th), strikeouts (11th) and wins (11th). Originally selected by Tampa Bay in the 2017 June draft (30th round) out of Cape Fear High School in Fayetteville, NC.
MLB.com on Williams
Comments: Williams had one of the most projectable fastballs in the 2017 high school class, reaching 95 mph as a lanky 6-foot-6 North Carolinian, and he hit 100 mph as an East Carolina freshman after turning down the Rays as a 30th-rounder. But he never could claim a regular rotation spot in his first three years with the Pirates and pitched just three innings while dealing with a finger injury during the pandemic-shortened 2020 season, after which he declined some Draft overtures. Just when he was getting pegged as a hard-throwing reliever who lacked feel for spin, he broke out this spring, earning American Athletic Conference pitcher of the year honors, ranking fifth in NCAA Division I in strikeout rate (14.4 per nine innings) and holding his own in a super-regional duel with Vanderbilt's Kumar Rocker. A potential first-round pick, Williams still offers plenty of fastball velocity and can approach triple digits while holding 94-97 mph for several innings as a starter. His upper-70s curveball suddenly has more power and more consistent shape with some eye-popping metrics, and his previously lackluster slider is now an average mid-80s offering that shows flashes of becoming solid. He has continued to display aptitude for a mid-80s changeup, giving him a deep mix of pitches. Strong and athletic, Williams has cleaned up his delivery during his time in college but didn't provide consistent strikes until this year. He looked good in the fall of 2019 and scouts thought he was trending upward before he broke the ring finger on his pitching hand during a rundown drill. His breakthrough has come a year later and he's making a convincing argument that he could be a mid-rotation starter.
Round 2 (#58 overall)
LHP DOUG NIKHAZY
AGE/DOB: 21, Aug. 11, 1999 SCHOOL: University of Mississippi
BATS/THROWS: L/L HEIGHT/WEIGHT: 6-0/200
Posted a 12-2 record with a 2.45 ERA in 16 games/15 starts this spring (92.0IP, 62H, 25ER, 31BB, 142SO), earning near consensus All-American honors as he set a school record for single-season wins and finished second in program history for single-season strikeouts behind Lance Lynn's mark of 146 (2007). He concluded his Ole Miss college career with a 24-6 mark with a 2.81 ERA in 40 games/33 starts (204.2IP, 149H, 64ER, 73BB, 259SO). He recorded a one-hit shutout vs. Mississippi State and set a single-game record with 16 SO vs. Florida State at the Oxford Regional. The Windermere, FL native was a member of the Team USA Baseball Collegiate National Team in 2019 after setting an Ole Miss freshman record with 86 SO and earning Freshman All-American honors.
MLB.com on Nikhazy
Comments: A relatively unheralded Florida high school recruit, Nikhazy set Mississippi's freshman strikeout record (86 in 89 2/3 innings, surpassing future big leaguers Jeff Calhoun and Drew Pomeranz) and made the U.S. collegiate national team in 2019. He served as the Rebels' No. 1 starter in 2020 and opened this year in that role before a pectoral strain sidelined him for two weeks. He was better than ever upon returning and set school records for wins (12, third in NCAA Division I) and single-game strikeouts (16 in a regional win over Florida State) while finishing fifth in D-I in whiffs (142 in 92 innings). Nikhazy's pitchability stands out more than his stuff, which is highlighted by a pair of solid breaking balls, a mid-70s curveball with 12-6 break and a short mid-80s slider/cutter. He sets them up with an 88-92 mph fastball that peaks at 94 but plays up because his high three-quarters arm slot and extension create deceptive angle and run. He also has a 78-82 mph changeup with tumble and fade. Nikhazy lacks projection in his stocky 6-foot frame, but his spin rates and fastball metrics will be attractive to teams that emphasize analytics. Scouts love his competitiveness, his ability to change the shapes and speeds of his pitches and his track record of success. He'll need to refine his average control at the next level because he doesn't have much margin for error, but he comes with a high floor as a good bet to become a back-of-the-rotation starter or a lefty reliever.
Competitive Balance Round B (#69 overall)
RHP TOMMY MACE
AGE/DOB: 22, Nov. 11, 1998 SCHOOL: University of Florida
BATS/THROWS: R/R HEIGHT/WEIGHT: 6-6/230
Mace, 22, recently concluded a four-year collegiate career with a 22-7 record and a 4.37 ERA in 62 games/41 starts (269.2IP, 269H, 150ER, 76BB, 258SO) for the Gators. He posted a 4.38 ERA in 15 starts this spring (44ER/90.1IP). The Friday night starter recorded a 1.67 ERA (27.0IP, 21H, 5ER, 26SO) in four starts during the 2020 pandemic-shortened campaign and opted to return for his fourth season in Gainesville. He was selected by Cincinnati (12th round) out of Sunlake High School (Land O' Lakes, FL) in the 2017 MLB Draft after earning MaxPreps Second Team HS All-American honors.
MLB.com on Mace
Comments: Spent his freshman year at UF pitching mostly out of the bullpen before joining the weekend rotation as a soph. and serving as the Gators' Friday night starter during the shortened 2020 season. He seemed like he could be a 2nd-rounder as the Draft approached, but the combination of the shortened season to go along with poor analytical data on his stuff led to Mace turning down offers, working in the offseason with Kinetic Pro and Driveline and returning to try and pitch his way into the first round in Florida's new stadium in 2021.In some ways, Mace is still the same consistent college starter with a four-pitch mix and a feel for how to use it well. But there have been some developments in his game that could lead to him being more highly regarded than he was in 2020. He's added a four-seamer up in the zone with a much higher spin rate while still having an outstanding sinking two-seamer, up to 96 mph and often with cutting action, to rely on. He's improved his curve, also with more spin and his changeup has gotten better. Mace has gotten a bit bigger physically, which could help with consistency of velocity and stuff. He's always been good at throwing strikes, but has been more a contact, ground-ball kind of pitcher, rather than one who misses tons of bats. He did increase his strikeout rate while continuing to fill up the strike zone in 2021.
Round 3 (#95 overall)
INF JAKE FOX
AGE/DOB: 18, Feb. 12, 2003 HIGH SCHOOL: Lakeland Christian School (FL)
BATS/THROWS: L/R HEIGHT/WEIGHT: 6-0/185
University of Florida commit out of Lakeland, Florida's Christian School, which was ranked in the top-25 USA Today national HS rankings.
MLB.com on Fox
Comments: Lakeland Christian High School in Florida is a national power this year, ranked on a number of Top 25 lists around the country. A big reason for the school's success is Fox, a middle infielder who stood out this spring among Florida prep prospects mostly for his bat, giving him the chance to be the second player ever drafted from his school. Fox can barrel up the baseball with the best of them from the left side of the plate. He has a solid approach and fast hands that generate bat speed using a quick, whip-like swing. There's some good extra-base authority already with the chance to have some pop in the future. While Fox runs well and shows off good hands, decent instincts and a solid arm, some think he's destined to move to second base. The good news is he could profile well as an offensive-minded second baseman, reminding some in the area of Colby Halter, currently having a solid freshman year with the Florida Gators — the school Fox will head to should the Draft not work out.
Round 4 (#125 overall)
LHP RYAN WEBB
AGE/DOB: 22, April 19, 1999 COLLEGE: Georgia
BATS/THROWS: L/L HEIGHT/WEIGHT: 6-1/200
Georgia Bulldog lefty posted a 3.32 ERA in 11 starts this spring (59.2IP, 43H, 22ER, 17BB, 82SO) before undergoing reconstructive surgery on his left elbow in May. He concluded his UGA career with a 3.55 ERA in 54 games/18 starts (60ER/152.0IP/183SO). The Roswell, GA native's best start came on April 9, fanning 13 Vandy Commodores in 6.0 innings. He was named a first team Preseason All-American by Baseball America as a reliever after serving as a closer in 2020 (1.20ERA, 5 games).
MLB.com on Webb
Comments: Primarily a reliever in his first three seasons at Georgia, Webb attracted some attention last year when he relieved eventual No. 6 overall pick Emerson Hancock on Opening Day and struck out 11 in five scoreless innings. He turned down opportunities to get picked in the top five rounds to return to the Bulldogs as a starter, and might have gone as high as the second round this year if an elbow injury hadn't ended his season in May. He missed the first week recovering from Covid-19 before opening 2021 with three straight scoreless outings, and he matched potential No. 1 overall pick Jack Leiter of Vanderbilt strikeout for strikeout with 13 whiffs in an early-April duel. Webb's breaking balls are his two best pitches, an upper-70s curveball with depth that works against lefties and righties when he locates it, and a low-80s slider that he added in 2020. He operates at 90-93 mph and tops out at 95 with his fastball, and he has shown he can maintain that velocity as a starter this year. He also has some feel for a changeup that shows flashes of becoming a solid offering. Webb has an upright delivery and missed six weeks in 2019 with a sore arm, so scouts already worried that he lacked the durability to handle a rotation workload even before he had Tommy John surgery this spring. His control and command have improved throughout his college career, and he must locate his fastball well because he can't just throw it by hitters. If he doesn't make it as a starter, he has value as a multi-inning lefty reliever who can succeed against hitters from both sides of the plate.
Round 5 (#156 overall)
RHP TANNER BIBEE
AGE/DOB: 22, Mar. 5, 1999 COLLEGE: Cal State Fullerton (CA)
BATS/THROWS: R/R HEIGHT/WEIGHT: 6-2/190
Posted a 7-6 record with a 3.61 ERA during 2021 season in 16 games/14 starts (89.2IP, 84H, 36ER, 21BB, 67SO). The Mission Viejo, CA native concluded his four-year collegiate career with an ERA of 3.82 in 54 games/40 starts (115ER/271.0IP). He posted a 3.63 ERA in nine starts for Wareham in the Cape Cod League in 2019 (7ER/17.1IP) and recorded a 2.73 ERA in 4 spring starts in 2020 (9ER/29.2IP).
MLB.com on Bibee
Cal State Fullerton has a well-deserved reputation for developing starting pitchers with extreme strike-throwing ability, with arms like Thomas Eshelman (0.4 BB/9 in college) and Connor Seabold (1.4 BB/9) the standard bearers, both of whom went in the top three rounds of their respective Drafts. Bibee is trying to follow in their footsteps after becoming a full-time starter as a sophomore in 2019, and while he pitched very well in four outings as the Friday night starter in 2020, he went unselected in the shortened Draft and returned as the Titans' ace in 2021. Bibee has continued to be stingy with the bases on balls, filling the zone with a solid — albeit unspectacular — three-pitch mix. His fastball has added a tick more velocity and now sits in the 90-92 mph range while touching 94, and he'll mix in both a two- and a four-seam fastball. He'll show two breaking balls and has favored his curve more this year than his slider compared to 2020. He also factors in a usable changeup. All of his stuff plays up because he commands three pitches extremely well and has a good understanding of how to game plan and keep hitters guessing. Like with the Fullerton starters who preceded him, Bibee's ceiling is somewhat limited, but he has a similar chance to be a back-end starter in the big leagues if it all clicks.
Round 6 (#186 overall)
RHP AARON DAVENPORT
AGE/DOB: 20, July 25, 2001 COLLEGE: Hawaii
BATS/THROWS: R/R HEIGHT/WEIGHT: 6-0/185
Recorded an ERA of 3.74 in 13 starts during his junior season for the Rainbows (86.2IP, 82H, 36ER, 21BB, 97SO). Posted a collegiate ERA of 3.78 in 32 games/30 starts (173.2IP, 173H, 73ER, 47BB, 180SO). The Duvall, WA native was All-Big West honorable mention in 2021 and posted a 4-0 mark with a 2.15 ERA in 5 starts in 2020 before the pandemic cancelled the season (7ER/29.1IP).
Baseball America on Davenport
Comments: Davenport spent three seasons in Hawaii's rotation and began to break out in 2020 before the coronavirus pandemic shut down the season. He picked up where he left off in 2021 and posted a 3.74 ERA with 97 strikeouts and 21 walks in 86.2 innings as the Friday night starter for the Rainbow Warriors, including dominant showings in high-profile matchups against Arizona State, Long Beach State and Cal State Fullerton. Davenport is a 6-foot righthander with a fastball that sits 89-90 mph and tops out at 93-94. While his size and fastball don't stand out, his curveball is a separator. It's a high-spin, vertical hammer in the upper 70s that buckles hitters at the knees and gets whiffs and weak contact when they do swing. It's a consensus plus pitch and maybe more. His changeup has developed and begun to flash above-average and he throws all of his pitches for strikes. Davenport's size and velocity prevent him from being a top draft prospect, but he has a solid track record of performance and analytically-inclined teams like his spin rates and pitch data. He projects to be drafted in the middle of the draft's second day.
Round 7 (#216 overall)
RHP JACK LEFTWICH
AGE/DOB: 22, Sept. 26, 1998 COLLEGE: University of Florida
BATS/THROWS: R/R HEIGHT/WEIGHT: 6-4/220
University of Florida junior ranked seventh in the SEC in opposing batting average (.208), tied-ninth in ERA (3.36) and T10th in saves (team-high five). For the 2021 season went 7-4 with a 3.36 ERA in 24 games/6 starts (69.2IP, 54H, 26ER, 22BB, 78SO). Was SEC Academic Honor Roll, 2019 thru 2021, and hails from Orlando, FL. Previously selected by the Tigers in the 39th round of the 2017 MLB Draft.
MLB.com on Leftwich
Comments: Leftwich has intrigued with his arm strength since his high school days in Florida and was a late-round pick by the Tigers out of TNXL Academy in 2017, though it was common knowledge he was headed to pitch for the University of Florida. He's both started and relieved since joining the Gators' staff in 2018, showing glimpses of power stuff in both roles. He began the 2021 season throwing well as part of the weekend rotation, then showed how dominant he could be during some multi-inning relief outings in April. The 6-foot-2 right-hander has largely been a two-pitch guy, though those two pitches have been very good. He'll crank his fastball up to 96 mph regularly, sitting around 94 mph, though it can be a bit true at times. He'll miss bats with his slider, which flashes plus, but he does struggle landing it within the strike zone. He does have a changeup, but it's not nearly as good as his other offerings. Because of the two-pitch mix, the spotty command and the bulldog mentality on the mound, many scouts feel Leftwich is better suited to a relief role at the next level. A team taking him in the top five rounds could send him out as a starter to see how his stuff develops, knowing that shortening him up and letting him rely on that fastball-slider combination could get him to the big leagues quickly.
Round 8 (#246 overall)
LHP RODNEY BOONE
AGE/DOB: 21, April 09, 2000 COLLEGE: UC Santa Barbara (CA)
BATS/THROWS: L/L HEIGHT/WEIGHT: 6-1/195
UC Santa Barbara Gaucho boasted a 2.31 ERA (25ER/97.1) in 16 starts/appearances in 2021, being named the Big West Co-Pitcher of the Year. Touted a 11.84 K/9 and a team-leading 128 punchouts in the 2021 season. Started all three years at UCSB, turning in a 2.52 career ERA (56ER/199.2IP) and a 10.77 K/9 in 34 career starts. Was named the 2019 Big West Freshman Pitcher of the Year, going 8-0 with 80 strikeouts and a 2.78 ERA in 81.0 innings of work. Was named a College Preseason All-American by Perfect Game and Rawlings.
MLB.com on Boone
Comments: The University of Santa Barbara was a great place for scouts to spend a weekend, and not just because of the location. The Gauchos' weekend rotation featured potential first-round pick Michael McGreevy as well as Boone, a pitchability lefty who doesn't have the same kind of high profile as his rotation-mate, but was still impressing scouts with his ability to dominate opponents. It was Boone, not McGreevy, who was named Big West Co-Pitcher of the Year with Long Beach State's Johnathan Lavallee. Boone has been a starter at Santa Barbara since his freshman year in 2019, showing an ability to miss bats without premium stuff. From a velocity standpoint, his fastball is below-average, topping out at 90 mph and typically sitting in the upper-80s. He commands the pitch well and isn't afraid to come up in the zone with it to get hitters to chase and deception in his delivery allows it to play up. He mixes in a big looping overhand curve that's only thrown in the low-70s, a pitch he's been inconsistent with in terms of landing it for strikes. He sells his 77-79 mph changeup, his best pitch, really well with good arm speed. While Boone's walk rates at Santa Barbara aren't as low as you'd think, scouts have little questions about his strike-throwing ability. His ceiling is limited because of the lack of wow stuff, but a back-end left-handed starter who knows how to keep hitters off-balance will get some looks during Day 2.
Round 9 (#276 overall)
LHP WILL DION
AGE/DOB: 21, April 17, 2000 COLLEGE: McNeese State (LA)
BATS/THROWS: L/L HEIGHT/WEIGHT: 5-10/180
Southland Conference Pitcher of the Year went 9-4 with a 3.07 ERA, compiling a school record 121 strikeouts across 99.2 innings while helping the Cowboys to their second consecutive conference tournament title and NCAA Regional appearance. Matched a school record earlier this season with 19 strikeouts in a start against Prairie View A&M. Graduated from Sulphur (LA) High School.
MLB.com on Dion
Comments: Dion won Southland Conference Pitcher of the Year after going 9-4 with a 3.07 ERA and a school-record 121 strikeouts in 99 2/3 innings. He commands his 87-91 mph fastball and pair of breaking pitches well while also earning high marks for his competitiveness.
Round 10 (#306 overall)
RHP FRANCO ALEMAN
AGE/DOB: 21, June 26, 2000 COLLEGE: University of Florida
BATS/THROWS: R/R HEIGHT/WEIGHT: 6-6/235
Cuban native appeared in 23 games, including 9 starts, for the Gators going 2-4 with a 5.74 ERA and 4 saves (69.0IP, 75H, 52R-44ER, 5HR, 21BB, 65SO). Began his collegiate career at Florida International University in 2019 and also pitched for the Falmouth Commodores of the Cape Cod League later that summer. Transferred to St. Johns River State College for 2020 season. Was an all-state baseball and soccer athlete at Columbia HS in Lake City (FL); also attended Alonso High School in Tampa, Florida where he was an All-State First Team selection after finishing his senior season 9-1 with a 0.59 ERA and 106 strikeouts across 72.0 innings.
MLB.com on Aleman
Comments: Born in Cuba, Aleman moved to Florida with his parents when he was 11. After attending the same high school where the late Jose Fernandez and Tigers prospect Alex Faedo also pitched, he headed to Florida International for college, starting there as a freshman and then pitching well in the Cape Cod League. He transferred to St. John's River Community College for 2020 and then moved to the University of Florida for the 2021 season, where he both relieved and started with mixed results. The 6-foot-6 Aleman was more of a sinker-slider type of pitcher at St. John's, but a change to focusing on four-seamers up in the zone has meant more velocity with his fastball. He's touched 98 mph this year, averaging just over 93 mph and showed he can maintain his velocity deep into starts at times. He can miss bats with his slider, but because of a long arm swing behind him in his delivery, he has trouble staying on top of it consistently. While Aleman throws hard, his fastball has had a tendency to get hit up in the zone because he doesn't command the pitch well enough, leading some to think he might need to go to the sinker, which still can get ground balls, more at the next level, where he could be a sinker-slider type reliever.
COURTESY INDIANS MEDIA RELATIONS