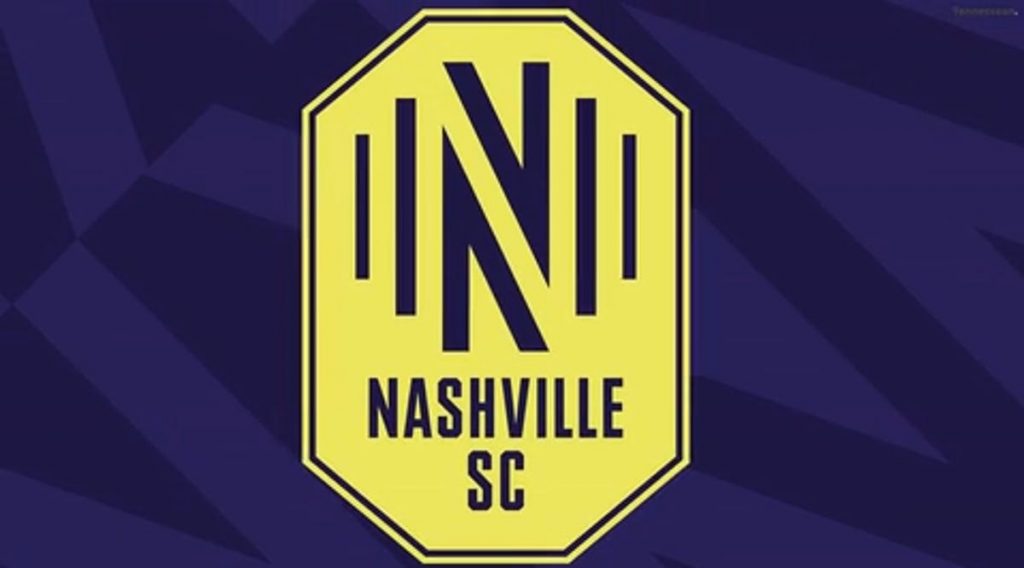 JULY 21 | 6:30 PM CT
LOWER.COM FIELD | COLUMBUS, OH
Q U I C K
FACTS
GENERAL INFO
Location……………………..Nashville, TN
Founded………………………………….. 2013
Colors..Acoustic Blue/Electric Gold
League …………Major League Soccer
Conference…………………………Eastern
Majority Owner………….. John Ingram
CEO……………………………………. Ian Ayre
NISSAN STADIUM
Capacity………………………………………..69,143
NSC MLS Home Record……. 10W-2L-10D
Opened……………………………………………1999
Surface……………….Tifsport Bermuda Sod
CLUB HISTORY
Nashville FC (NPSL) ……….2014-2016
Nashville SC (USL PDL)……………2017
Nashville SC (USL)………….2018-2019
Nashville SC (MLS)…..2020-present
PROJECTED
MATCHDAY
ROSTER
STARTING XI
Joe Willis
Matt LaGrassa
Dave Romney
Dylan Nealis
Jalil Anibaba
Dax McCarty
Alex Muyl
Brian Anunga
Hany Mukhtar
Randall Leal
CJ Sapong
SUBS
Irakoze Donasiyano
Abu Danladi
Luke Haakenson
Taylor Washington
Jhonder Cádiz
Handwalla Bwana
Eric Miller
Robert Castellanos
Bryan Meredith
MATCH
OFFICIALS
REFEREES
ROSENDO MENDOZA
(AR1) BRIAN POESCHEL
(AR2) JEFFREY SWARTZEL
FOURTH OFFICIAL
LUKASZ SZPALA
VIDEO ASST. REFEREES
(VAR) CHICO GRAJEDA
(AVAR) CLAUDIU BADEA
BROADCAST
TALENT
TV: MYTV30
Tony Husband (Lead Commentator)
Jamie Watson (Color Commentator)
Kelly Glendenning (Sideline Reporter)
RADIO (E): ESPN 94.9
John Freeman (Lead Commentator)
Wes Boling (Color Commentator)
RADIO (S): EL JEFE 96.7
Alexis Martinez (Lead Commentator)
Manfred Villalobos (Color Commentator)
P L A Y E R
A V A I L A B I L I T Y
REPORT
QUESTIONABLE
N/A ……………………………………………………….
N/A ……………………………………………………….
OUT
BADJI – RIGHT ANKLE
GODOY – RIGHT HAMSTRING
LOVITZ – HEALTH AND SAFETY PROTOCOLS
MAHER – HEALTH AND SAFETY PROTOCOLS
SUSPENDED
N/A ……………………………………………………….
N/A ……………………………………………………….
SUSPENDED (after next yc)
MUYL……………………………………………………
INTERNATIONAL DUTY
JOHNSTON – CANADA
ZIMMERMAN – UNITED STATES
NASHVILLE SC STORYLINES
RECAP OF THE WEEK
Nashville SC (5W-1L-7D, 22 pts.) enters the week in the fifth
place in the Eastern Conference, tied for third place with
Orlando City SC and CF Montréal. The Boys in Gold have the
second-best goal differential in the conference at plus seven
after a convincing 5-1 victory over Chicago Fire FC on July 17
TOP TIER
Since entering MLS, Nashville SC owns a .569 winning
percentage (13W-8L-15D); since Feb. 29, 2020, Nashville SC
has a better winning percentage than recent expansion sides
in that same span – LAFC (15W-12L-8D, .542), Atlanta United
FC (8W-17L-11D, .375), Austin FC (3W-6L-4D .384), Inter Miami
CF (9W-20L-5D, .338) and FC Cincinnati (7W-21L-7D, .300).
WHAT A NIGHT IT WAS
Nashville SC set multiple offensive records in a match in the
win over Chicago Fire FC on July 18 including goals scored (5),
biggest win differential (4) and the first hat trick in club history,
scored by Hany Mukhtar. For Mukhtar, his 16th minute hat trick
was the fastest in MLS history and the second fastest in league
history in terms of time passed between the first and third
goals with just six minutes in between. Mukhtar's final goal
came off a direct free kick, the first for Nashville SC in 2021.
TOOK CARE OF BUSINESS
Nashville SC wrapped its longest homestand of the
season on a high note with the win over Chicago to
extend their home unbeaten streak to 11 matches,
dating back to Nov. 2020. Nashville SC owns a 5W-0L5D record at home in 2021, and an overall MLS home
record of 10W-2L-10D in all competitions. Nashville SC
returns home on Saturday, July 24 against FC Cincinnati.
HOLY HANY
Hany Mukhtar, the all-time leading goal-scorer in Nashville
SC's MLS history (12 goals), extended his team-leading
goal tally to seven on the season after registering Nashville
SC's first hat trick in club history on Saturday. Mukhtar is
now tied for third in MLS with goals scored and was named
MLS Player of the Week for his performance. Nashville SC
owns an all-time record of 5W-0L-3D when Mukhtar scores.
MASTERCLASS FROM SMITH
Head Coach Gary Smith owns a 52W-39L-50D record and a
.546 winning percentage in the regular season. Smith has been
masterful when his side has scored the first goal of the match
owning a record of 46W-7L-20D and a .767 winning percentage.
YOU ALL WANT SHOTS?
Nashville SC leads MLS in shots on goal with 87
and the Eastern Conference in shots taken with 213.
QUICK STARTS
Nashville SC owns a 13W-2L-3D record in all
competitions when scoring the first goal of a match.
SHARING IS CARING
Randall Leal registered his team leading fifth assist of
the season on Saturday in the win over Chicago Fire FC
and has earned assists in three of his last four matches.
A NIGHT OF FIRSTS
Tah Brian Anunga scored his first career MLS goal
against Chicago Fire FC on Saturday. Defender
Dylan Nealis made his first start for Nashville SC and
registered his first career MLS assist on Anunga's goal.
DON'T MESS WITH DAVE
Dave Romney remains the only Nashville SC outfield
player to play all 1,170 minutes this season and every
single MLS game in the history of Nashville SC for a
total of 3,370 consecutive minutes, including the 2020
Audi MLS Cup Playoffs. Romney and Columbus Crew's
Jonathan Mensah were the only two MLS players to
play every minute in the 2020 MLS Regular Season.
NOT YOUR AVERAGE JOE
Nashville SC goalkeeper Joe Willis enters the week
with 1.08 goals against average and five clean sheets,
the second most in MLS. Willis has yet to allow more
than two goals in a contest this season and has only
allowed more than two goals in a match once in his
Nashville SC career in a contest against Orlando
City SC on the road on Aug. 26, 2020 in a 3-1 defeat.
WORKIN' FOR THE WEEKDAY
Nashville SC owns an all-time record of
8W-3L-4D in matches played on a weekday
N A S H V I L L E S C S T O R Y L I N E S
AND PLAYER CONNECTIONS
INTERNATIONAL UPDATE
Nashville SC defenders Walker Zimmerman and Alistair Johnston
have been away with their national teams while competing in the 2021
Concacaf Gold Cup. For Zimmerman, he was voted Man of the Match
as he led the United States Men's National Team to a 1-0 shutout over
Haiti on July 12. Zimmerman captained the USMNT for the first time
in a 6-1 win over Martinique on July 15 and again on July 18 against
Canada. Zimmerman left the pitch injured after 15 minutes. Johnston
played 90 minutes with Canada in a 4-1 victory over Martinique on July
11 and started and played 62 minutes in a 4-1 win over Haiti on July
Johnston wrapped up the Group Stage with a 90 minute starting
performance against the USMNT. Aníbal Godoy returned to market
after suffering an injury while with the Panamanian National Team.
DAX CRACKS THE TOP 4
Nashville SC Captain Dax McCarty tied Colorado Rapids
defender Drew Moor for fourth all-time in MLS history in
matches played by an outfield player with 395 matches with his
appearance against Chicago Fire FC. McCarty ranks in sixth
place all-time for matches started by an outfield player with 362.
HISTORY AGAINST COLUMBUS CREW
Wednesday will mark the third all-time meeting between Nashville SC
and Columbus Crew, second in the regular season. Nashville fell to
Columbus 2-0 on Sept. 19, 2020 in the first-ever matchup. The two
sides met in the Eastern Conference semifinals of the 2020 Audi MLS
Cup Playoffs where Nashville SC and Columbus were deadlocked
at nil-nil after 90 minutes of play. Columbus ultimately prevailed
with two goals in extra time. The two sides will meet one more time
in the regular season when the Crew visits Music City on Oct. 20.
A LOOK AT COLUMBUS CREW
Columbus Crew (5W-3L-5D, 20 pts.) enters Wednesday's match
in sixth place in the Eastern Conference after a thrilling 2-1
victory over conference foe New York City FC. Lucas Zelarayán
delivered a masterful to seal the victory, which extended the
Crew's unbeaten streak to four matches after three draws. In
their last eight matches, Columbus owns a 4W-1L-3D record.
PLAYER CONNECTIONS
Saad Abdul-Salaam played with Jalil Anibaba for
Sporting Kansas City in 2015 and Handwalla Bwana
and Bryan Meredith for Seattle Sounders in 2019
Bryan Meredith played with Evan Bush for Vancouver Whitecaps
FC in 2020, and with Waylon Francis for Seattle Sounders in 2018
Evan Bush played with Dan Lovitz from 2017-
19 and Eric Miller in 2014-15 with CF Montréal
Derrick Etienne Jr. played with Dax McCarty
and Alex Muyl for New York Red Bulls in 2016
Marlon Hairston played with Joe Willis for Houston Dynamo FC in 2019
and with Dominique Badji and Eric Miller
for the Colorado Rapids from 2015-18
Perry Kitchen played with Dax McCarty in 2011, with Joe Willis for D.C.
United from 2011-14 and with Dave Romney for LA Galaxy from 2018-19
Matt Lampson played with Eric Miller in 2017 and Abu Danladi
for Minnesota United FC in 2018, Dax McCarty in 2017 with
Chicago Fire FC and Dave Romney for LA Galaxy in 2019
Grant Lillard played with Dax McCarty with Chicago
Fire FC from 2018-19, CJ Sapong with Chicago Fire FC
in 2019 and Dylan Nealis for Inter Miami CF in 2020
Kevin Molino played with Abu Danladi in 2017-19
and Eric Miller in 2018-19 for Minnesota United FC
Josh Williams played with Dan Lovitz for Toronto FC from 2015-16
Bradley Wright-Phillips played with Dax McCarty for New
York Red Bulls from 2013-16 and Alex Muyl from 2016-19
Gyasi Zardes played with Dave Romney for LA Galaxy from 2015-17
UNITED STATES MEN'S NATIONAL TEAM
Dax McCarty and Darlington Nagbe (4x) and Gyasi Zardes (5x)
COSTA RICAN NATIONAL TEAM
Randall Leal and Waylon Francis (1x)
N A S H V I L L E S C M A T C H D A Y
M I N U S 2 Q U O T E S H E E T
GARY SMITH – HEAD COACH
OPENING STATEMENT AFTER THE VICTORY OVER
CHICAGO FIRE FC ON JULY 17
"Well, an electric 15 minutes from Hany [Mukhtar] and
the front line. Really, and truly set us up for what is a
monumental win here against what I have to presume
was a confident Chicago [Fire FC] team coming into the
game. Nine goals in three games, they've given certain
concerns going into the game with the talent that they
have and the ability that they have. I think we've proved
yet again that this stadium and our home field is a device,
that we're producing some very very good football.
Tonight, I think maybe we just got some of the reward that
we've seen, not quite gone away or squandered in the
past, certainly results that we've felt we've deserved. But
tonight, we got what we deserved. We managed the game
well. We went into it. Five goals is always a very nice feel.
ON HANY MUKHTAR CREATING AND CONVERTING
CHANCES AGAINST CHICAGO FIRE FC
"I am absolutely delighted for him. He has been extremely
bright as well as the other two guys up front. They have
really given us purpose and a boost to our frontline. When
you are at home, you desperately want to score goals. He
certainly has been productive for us at home, and we are
going to run into some games away from home now that
present some challenges, but as part of that attacking
group, he has been a real catalyst not just for his own gain,
but for us as well. I couldn't be more delighted for him. As
I think I said to him or someone in the changing room,
but it was the quickest MLS hat trick in history I believe,
so to that degree it is a nice record for him to hold."
HANY MUKHTAR – MIDFIELDER
ON HIS FIRST MLS HAT TRICK AND SETTING A
NEW MLS RECORD FOR FASTEST HAT TRICK
"Amazing day for me, that won't happen every time,
but I'm working hard every day in training and will keep
doing it. Of course, I am very happy, but we have to
continue this way and we have a lot of work in front of us."
ON ON THE TEAM'S PERFORMANCE
AGAINST CHICAGO FIRE FC ON JULY 17
"I think that from the beginning you could
feel that we wanted to win, and we had to
win. Obviously in our last home games we
were always the better team, but we couldn't
create our chances into goals. That is
partially our responsibility, Me, CJ [Sapong],
and Randall [Leal]. We are offensive players,
we need to score and we need to create
chances. It is very tough for us offensive
players to get these chances because last
year we didn't create these chances but also
score those goals. In the end it was a very
good performance from all of us and we
have a very difficult game on Wednesday."
TAH BRIAN ANUNGA – MIDFIELDER
ON SCORING HIS FIRST MLS GOAL
"It felt good. It's always a good feeling to get
your first goal in Major League Soccer, and I'm
happy. I've been working on it. I'm grateful."
ON HIS PERFORMANCE AGAINST
CHICAGO FIRE FC ON JULY 17
"I felt good. I'm trying to improve my game,
I'm always trying to find the will to learn
and improve with Dax [McCarty] coaching
me and with our guys and Gary [Smith]
and Steve Guppy, all the coaches and I are
trying to improve my game playing forward.
I guess something to tie in is also not
forgetting the basics of what a player has
to do to win the ball and help the team win."
COURTESY NASHVILLE SC COMMUNICATIONS