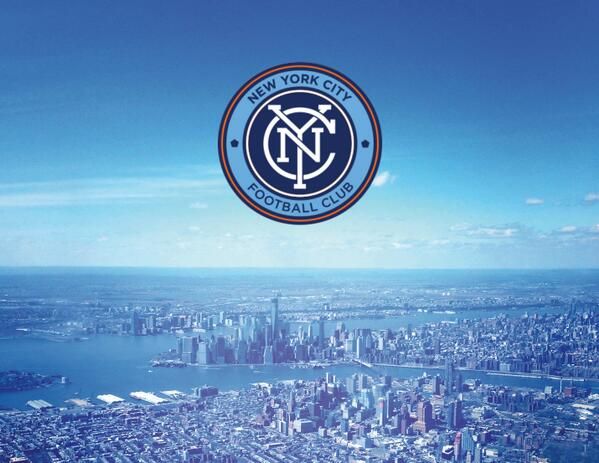 MLS Regular Season 2021
Columbus Crew vs New York City FC
Saturday, July 17, 2021
7:30 p.m. ET
Lower.com Field – Columbus, OH
TV USA: YES Network / YES APP
Commentary: Joe Tolleson/ Ian Joy
Radio English: TuneIn; NYCFC.com/radio
Commentary: Glenn Crooks / Matt Lawrence
Radio Spanish: TuneIn; NYCFC.com/radio
Commentary: Roberto Abramowitz/Ariel Judas
Referee: Ramy Touchan
AR1: Eric Boria
AR2: Claudiu Badea
4th Official: Danielle Chesky
VAR: Alejandro Mariscal
AVAR: Ian McKay
CLBvNYC
2021 Records (W – L – D)
Columbus Crew (8th Eastern Conference)
4 – 3 – 5 (17 points; 1.42 ppg)
New York City FC (5th Eastern Conference)
5 – 4 – 2 (17 points; 1.55 ppg)
standings as of 7/15
Previous Two Meetings
CLBvNYC
May 22, 2021 (MLS Regular Season)
NYCFC 1 – 2 Columbus Crew
Red Bull Arena – Harrison, NJ
Unavailable Players
October 18, 2020 (MLS Regular Season)
Columbus Crew 3 – 1 NYCFC
Columbus Crew Stadium – Columbus, OH
Unavailable Players
Heber (Injury)
Sean Johnson (Gold Cup)
James Sands (Gold Cup)
Talles Magno (Injury)
KEY POINTS
• New York City FC returns from the
international break to face
Columbus Crew for the second time
this season. The Boys in Blue
haven't won in the Ohio capital
since 2017.
• Despite the Club's poor away
record in Columbus, NYCFC has a
perfect record after a loss this
season. In the previous three
matches following a defeat in 2021,
NYCFC has outscored their
opponents 8-2 and took all nine
points.
• Alexander Callens returns from
international duty fresh off a stretch
of positive performances for Peru.
The central defender started five
matches as Peru finished fourth
place in Copa America. He is
available for selection this weekend
after missing the Club's last four
games.
• NYCFC has scored goals in 22
consecutive MLS games, including
playoffs. The last time the Boys in
Blue were shut out was September
23, 2020 against Toronto FC.
TEAM LEADERS
2021 LEAGUE GOALS
Jesus Medina (5)
Valentin Castellanos (4)
Ismael Tajouri-Shradi (4)
Thiago Andrade (2)
Keaton Parks (2)
2021 LEAGUE ASSISTS
Anton Tinnerholm (4)
Valentin Castellanos (3)
Maxi Moralez (3)
Alfredo Morales (2)
4 Players (1)
2021 Goalkeeping
Sean Johnson
Saves: 26
Goals Allowed: 11
Save Percentage: 70.3%
2021 Discipline
Fouls (30) – Castellanos
Yellow Cards (4) – Castellanos
Red Cards (1) – Acevedo
2021 Form Guide (Last 5)
W – L – W – W – L
PREVIOUS MATCH
CF Montreal 2 – 1 New York City FC
Wednesday, July 7, 2021
2021 MLS Regular Season – Game 11
Exploria Stadium – Orlando, FL
SCORING SUMMARY
29' – NYC – Keaton Parks
43' – MTL – Mason Toye (Penalty)
69′ – MTL – Romell Quioto (Assisted by: Djordje Mihailovic)
DISCIPLINE SUMMARY
57′ – MTL – Zachary Brault-Guillard – Yellow Card
60′ – NYC – Maxi Moralez – Yellow Card
70′ – NYC – Sebastien Ibeagha – Yellow Card
77′ – NYC – Alfredo Morales – Yellow Card
90'+5′ – NYC – Valentin Castellanos – Yellow Card
STATS
Full Match Statistics: click here
POSTGAME QUOTES
New York City FC Head Coach Ronny Deila:
On Luis Barraza's first MLS start…
"I think he did well. I can't blame him for the penalty situation. The goal, I haven't seen again…so for me, he had one good save in the first half and had good distribution. To be his first game in MLS, it was a good start."
New York City FC Goalkeeper Luis Barraza:
On how he felt on his first MLS start and words Sean Johnson had for him…
"It's tough when it's your first game and there is this build up and emotion to the game. But once you step in, it's business as usual. I thought I did well in portions of the game. There were other portions that I thought could have been better. But in talking to Sean, we talk all the time and he's always giving great advice since I got to the Club. He told me to enjoy it. We see each other and we see the work we put in week in and week out. He told me to enjoy and do my thing."
COURTESY NY CITY FC MEDIA RELATIONS