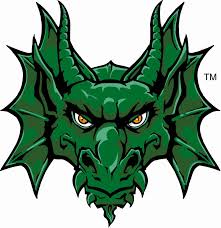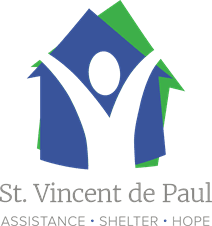 Dayton, Ohio — The Dayton Dragons recognized St. Vincent Supportive Services as a "Hometown Heroes" recipient during a special inning break of the Dragons game on Wednesday, July 7th at Day Air Ballpark. 
The Dayton Dragons shine the spotlight on the military, past and present, through the Hometown Heroes program. This program hosts military families at every Dragons game, recognizes outstanding military organizations and individuals and welcomes the newest members of the armed forces during special ceremonies.
On any given night in America, there are 76,000 US military veterans sleeping on the streets. Those same veterans who once defended America's freedom are forced to call park benches and bus stops their bed for the night. The Department of Veteran Affairs (VA) has instituted many programs aimed at solving the causes of veteran homelessness. One of these programs is right here in our backyard. It is the St. Vincent de Paul's Supportive Services for Veteran Families (SSVF).
The SSVF assists veterans and their families with homelessness prevention and rapid re-housing. The program identifies veterans who are homeless, or at risk of becoming homeless, and helps them secure stable and affordable housing. Many of the veterans served by SSVF are in very low-income families who reside in or are transitioning to permanent housing.
The task is no small one for the SSVF. Seventeen percent of the overall homeless population is made up of veterans and more than half of those homeless veterans also have disabilities. Whether they suffer from post-traumatic stress disorder or another disability, it is much harder for disabled veterans to secure employment, especially in the times of the current pandemic.
In these cases, the SSVF provides the veteran with help in obtaining their rightful VA benefits, plus additional support such as rent and utility assistance, and connections to employment opportunities.
If you are a local veteran needing assistance, or know someone who is, please visit St. Vincent de Paul's website for more information and to reach out for help. Their website is located at stvincentdayton.org.
This event was the third of five special Hometown Heroes spotlights at Dragons games this season.  At each Hometown Heroes event, the Dragons pay tribute to all service men and women past and present. Presenting sponsors are the Dayton Development Coalition, Reynolds & Reynolds, and the Dayton Dragons. Additional tributes are scheduled for August 1 and August 21 each focused on a different aspect or organization involved in the military.
For more information on the Hometown Heroes program, please visit https://www.milb.com/dayton/community/hometownheroes
The Dragons play at beautiful, downtown Day Air Ballpark and are scheduled to play 35 more home games during the regular season. Game times are 7:05 p.m. for Tuesday through Saturday games and 2:05 p.m. on Sundays. No Monday games are scheduled at this time. Gates open one hour prior to game time. Single-game tickets for all Dragons 2021 home games are available at www.daytondragons.com or by phone at (937) 228-2287.
COURTESY DAYTON DRAGONS MEDIA RELATIONS