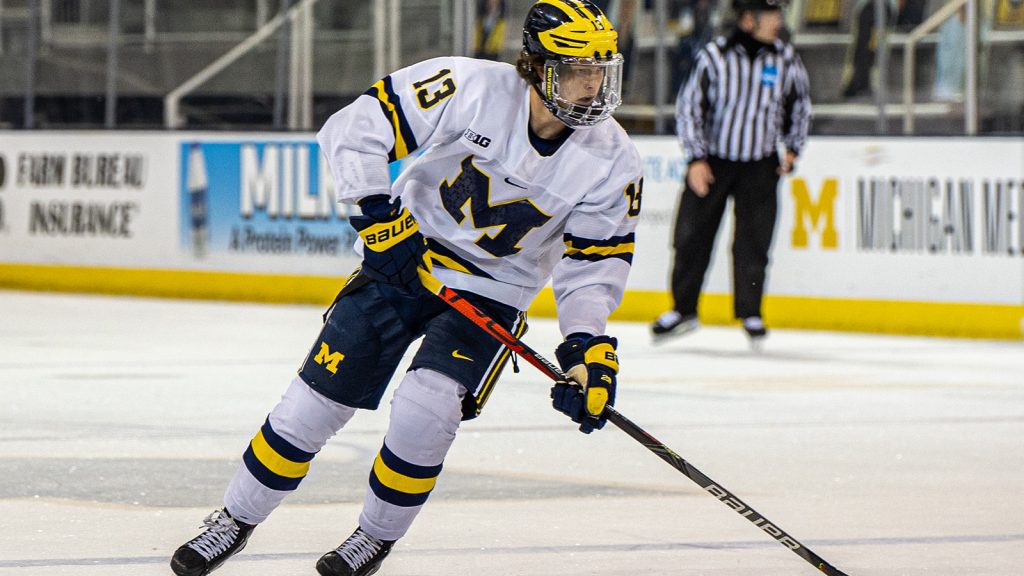 The University of Michigan hockey program is always loaded with tons of potential NHL talent.
This year the crop includes defenseman Owen Power, center Matty Beniers and center Kent Johnson.
Will be a sophomore next season is he elects to go back to school.
Born: October 18, 2002 in Vancouver, British Columbia
2020-21 season played at Michigan
Position: center
Height: 6'1
Weight: 165
Shoots: Left
International Scouting Services has him at #9
Michigan head coach Mel Pearson said that Johnson was the team's most improved player this past season.
Scouts say about Johnson:
*Skilled
*Flashy
*His fancy plays make scouts concern about mistakes
*He is an artist on the ice
*Scouts worry about his grit. Is he tough enough
*Has extremely soft hands
*Can make all the plays
*Can handle the puck with ease in traffic
*Has a great release on his shot
*a great offensive weapon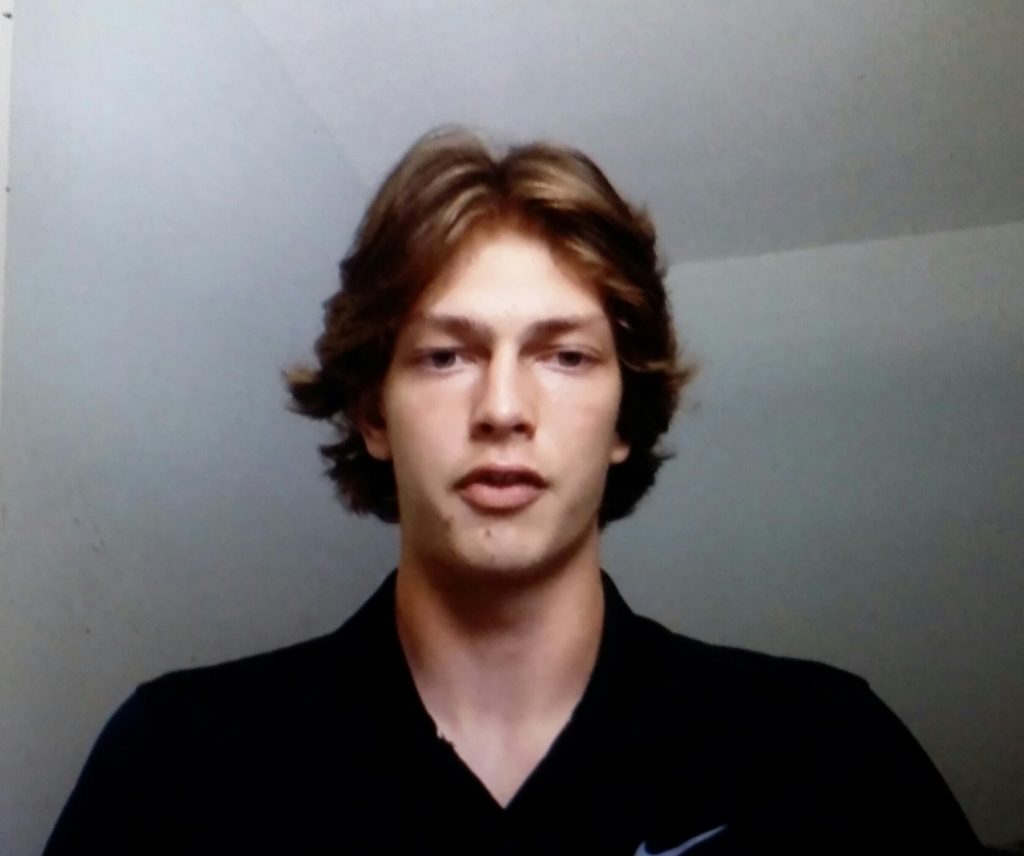 2021 NHL Draft eligible
Freshman Year (2020-21)
• All-Big Ten Honorable Mention
• Big Ten All-Freshman Team
• Finished second on the team in scoring with 27 points on 9 goals and 18 assists in 26 games
• Ranked second in rookie scoring in the B1G, third in the nation rookie points per game
• Finished +16 (10th in the B1G)
• Started his collegiate career on a four-game point-scoring streak
• Had a four-assist game in his debut, an 8-1 win over #15 Arizona State (11/14)
• Scored the game-winning goal against Sun Devils (11/15)
• Named the Big Ten Third Star of the Week (11/17)
• Set up the game winner in a 5-2 contest at #14 Wisconsin (11/19)
• Earned an assist in a 2-1 OT win over the Badgers (11/20)
• Chipped in an assist in a 2-1 loss to Notre Dame (11/28)
• Added an assist in a loss to Penn State (12/3)
• Score in a 3-1 loss to #4 Minnesota on 12/8 – making SportsCenter's Top 10 Plays – at No. 2 on ESPN
• Earned 5 points (1 goal, 4 assists) against MSU in the 9-0 shutout (1/8)
• Recorded two goals against OSU (1/16)
• Picked up two goals including the game winner at #16 Notre Dame (1/21)
• Tallied an assist on the game-winning goal vs. #7 Wisconsin (2/13) and had a goal and assist the next night against the Badgers
• Net a power-play goal and an assist against OSU (2/19)
• Picked up an assist against ASU in 4-1 win (2/26)
• Scored a goal and an assist in a 5-2 win at #3 Minnesota (3/5)
• Chipped in an assist in a 4-0 shutout of OSU in the B1G quarterfinal (3/14)
• Scored on #4 Minnesota in the B1G semifinal (3/15)
Before Michigan
• Led the league in scoring this past year with 101 points in 52 games with the Trail Smoke Eaters (BCHL)
• First-Team All-BCHL
• Named Canadian Junior Hockey League Top Forward of the Year
• Had a 46-point season as a rookie in 2018-19
• BCHL All-Rookie and Interior Division Rookie of the Year
• Member of Canada West at the World Junior A Challenge
• A 2020 graduate of Burnaby Central
Personal
• Born October 18, 2002
• Son of Jay and Anita Johnson
• Jay is a real estate investor, Anita is an accountant
• Has one brother, Kyle who plays hockey at Yale ('22)
BIOGRAPHICAL INFORMATION COURTESY MICHIGAN ATHLETIC COMMUNICATIONS