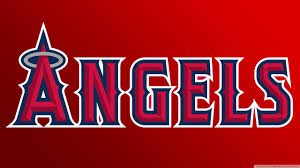 Shohei Ohtani becomes first ever All-Star selected as both a position player and pitcher
Major League Baseball announced earlier this week that Angels infielder Jared Walsh has been selected to the American League All-Star team and that Shohei Ohtani has been selected as a pitcher, in addition to being selected via fan voting as the A.L.'s starting designated hitter. With Mike Trout also making the team, the Angels have three All-Stars for the first time since 2015 (Trout, Albert Pujols and Hector Santiago). 
Walsh earns his first career All-Star selection after entering play on Sunday ranking fourth in the American League in RBI (60), tied for fourth in home runs (20), fifth in extra-base hits (42) and slugging (.564), tied for fifth in doubles (21) and tied for sixth in total bases (167). He has recorded both of the Angels two walk-off hits this season and hit a game-tying grand slam in the 9th inning at Yankee Stadium on Wednesday night off seven-time All-Star Aroldis Chapman.
 A 39th round selection by the Angels in the 2015 First-Year Player Draft out of the University of Georgia, Walsh becomes the 11th position player drafted in the 39th round (or later) to make an All-Star team and the first since Brian LaHair (39th round pick in 2002) made the 2012 A.L. All-Star Team (ELIAS).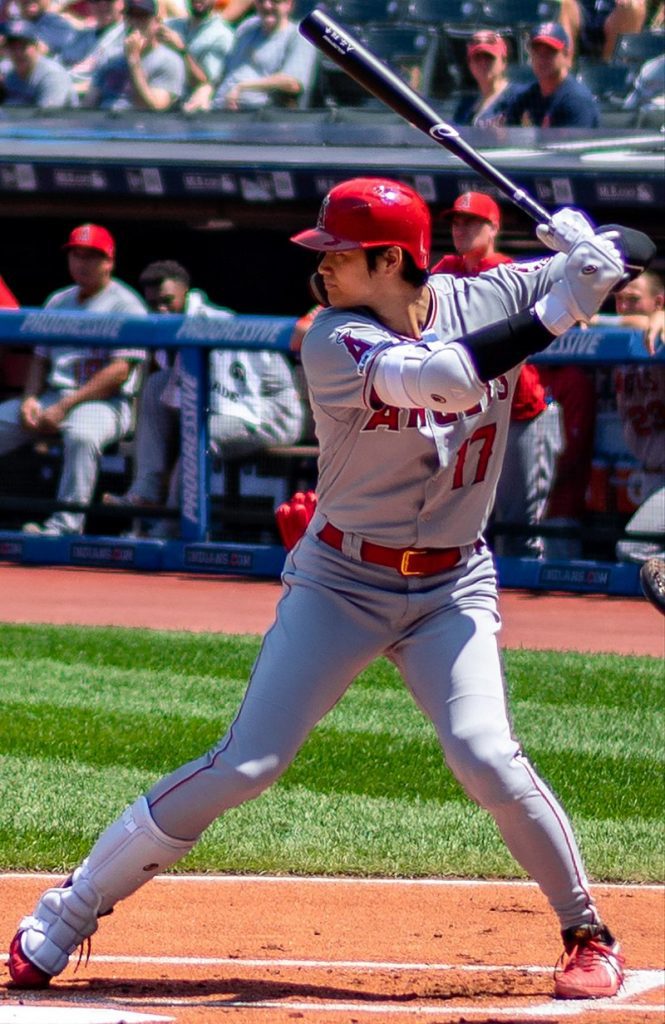 Ohtani becomes the first player in history to be named an All-Star as both a position player and a pitcher. In 12 games as a pitcher this season, he has gone 3-1 with a 3.60 ERA (60 IP – 24 ER), 83 strikeouts and a .194 (41/211) batting average against and has held opponents to an .083 (6/72) batting average against his splitter this season.
 Ohtani, who will also participate in the Home Run Derby, leads the Majors in home runs (31), extra-base hits (52) and slugging (.709), is second in total bases (195), third in RBI (67) and OPS (1.077), tied for fourth in triples (4) and is eighth in runs scored (60). He also has 12 stolen bases (T-7th in A.L.). His 31 home runs are the most before the All-Star Break in Angels history. With his home run in the third inning today, he became the first player in American League history with 31+ home runs and 12+ stolen bases before the All-Star Break.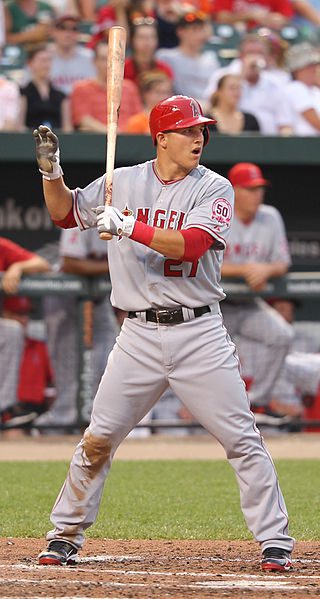 Trout played in 36 games this season, batting .333 (39/117) with eight doubles, one triple, eight home runs, 18 RBI, 27 walks and two stolen bases before being placed on the injured list on May 18 with a right calf strain. At the time of his IL placement, he led the Majors in OBP (.466) and OPS (1.090) and ranked fourth in the Majors (led A.L.) in slugging percentage (.624). Trout will be inactive for the All-Star Game, marking the second time he will miss an All-Star Game due to injury (he was also selected to start in 2017 but did not play).
Trout is the first Major League player to be voted in by the fans as a starter in eight straight All-Star Games since Alex Rodriguez (nine straight; 2000-08) (ELIAS). He also becomes the ninth player in A.L. history to earn eight fan elections with one organization, joining Cal Ripken Jr. (BAL, 17), George Brett (KC, 11), Ken Griffey Jr. (SEA, 10), Rod Carew (MIN, 9), Derek Jeter (NYY, 9), Ichiro Suzuki (SEA, 9), Iván Rodríguez (TEX, 9) and David Ortiz (BOS, 8).
 The 2021 Major League Baseball All-Star Game will be played Tuesday, July 13, at Coors Field in Denver.
COURTESY LA ANGELS & MLBpressbox.com