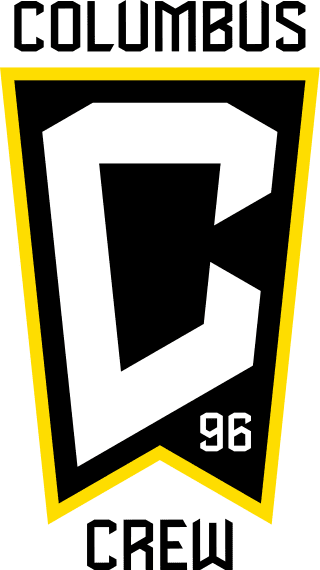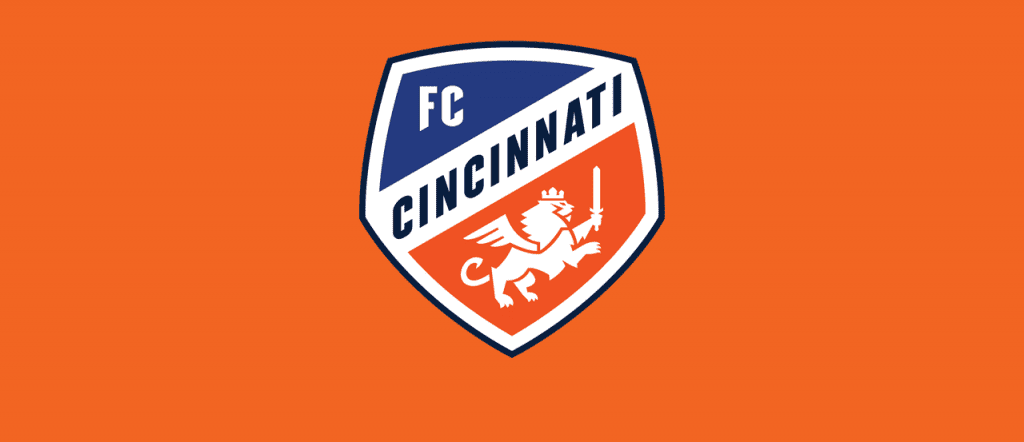 FC CINCINNATI vs. COLUMBUS CREW
Friday, July 9, 2021; TQL Stadium, Cincinnati, Ohio, 7:30 p.m. ET
REFEREES
REFEREE: Kevin Stott.
AR1 (bench): Cory Richardson; AR2 (opposite): Jeffrey Swartzel;
4th: Guido Gonzales Jr.; VAR: Hilario Grajeda; AVAR: Eric Boria
2021 SEASON RECORDS
GP W-L-T PTS GF GA
FC Cincinnati 10 3-5-2 11 10 18
at home 3 0-3-0 0 2 6
Crew 11 4-3-4 16 11 9
on road 6 1-3-2 5 2 5
LEAGUE HEAD-TO-HEAD
ALL-TIME: FCC 1 win, 5 goals …
Crew SC 3 wins, 13 goals … Ties 2
AT CINCINNATI: FCC 1 win, 3 goals …
Crew SC 1 win, 4 goals … Ties 1
LAST YEAR (MLS):
7/11: CLB 4, CIN 0 (Zelarayan 27; Zardes 30, 49; Mokhtar 60)
8/29: CIN 0, CLB 0
9/6: CLB 3, CIN 0 (Santos 52; Zardes 64, 71)
10/14: CIN 2, CLB 1 (Kubo 17; Hagglund 49 — Santos 45)
TEAM NEWS
SUSPENDED: none
WARNINGS:
SUSPENDED NEXT YELLOW CARD: none
SUSPENDED AFTER TWO YELLOW CARDS: CIN: Allan Cruz, Caleb Stanko, Yuya Kubo
INJURED LIST: CIN: Calvin Harris, Maikel van der Werff … CLB: Aidan Morris
INTERNATIONAL ABSENCES: CLB: Derrick Etienne Jr. (HAI; Gold Cup); Kevin Molino (TRI; Gold
Cup); Gyasi Zardes (USA; Gold Cup); Liam Fraser (CAN; Gold Cup); Eloy Room (CUR; Gold Cup)
RECORD AT HALFTIME RECORD WITH FIRST GOAL
(W-L-T) LEAD TIED TRAIL SCORE ALLOW
CIN 1-0-1 2-1-1 0-4-0 2-0-1 1-5-1
CLB 3-0-0 0-1-3 1-2-1 3-0-0 1-3-1
THE LAST TIME
FC CINCINNATI COLUMBUS CREW
Date Score (Gms since) Date Score (Gms since)
Home win 10/14/2020 CIN 2, CLB 1 (6) 6/19/2021 CLB 2, CHI 0 (1)
Road win 6/26/2021 CIN 2, TOR 0 (1) 5/22/2021 CLB 2, NYC 1 (2)
Home loss 6/19/2021 CIN 0, COL 2 (0) 10/07/2020 CLB 1, MTL 2 (8)
Road loss 5/01/2021 CIN 0, ORL 3 (4) 6/23/2021 CLB 0, PHI 1 (1)
Tie game 7/03/2021 CIN 1, HOU 1 (0) 7/03/2021 CLB 2, NE 2 (0)
Shutout for 6/26/2021 CIN 2, TOR 0 (1) 6/27/2021 CLB 0, ATX 0 (1)
Shutout vs. 6/19/2021 CIN 0, COL 2 (3) 6/27/2021 CLB 0, ATX 0 (1)
GAME-BY-GAME: WON/LOST/TIED
FC Cincinnati TLLLWLLWWT
Crew TTWLLWWWLTT
TEAM LEADERS
FCC
G: 3 Barreal
A: 3 Matarrita
SHT: 22 Barreal
SOG: 8 Brenner
FC: 21 Kubo
FS: 20 Gyau
OF: 7 Brenner/Vazquez
C: 3 3 players tied
E: 0
CREW
G: 4 Zardes
A: 2 Etienne/Santos
SHT: 24 Zelarayan
SOG: 12 Zelarayan
FC: 18 Santos
FS: 20 Zelarayan
OF: 5 Zardes
C: 2 6 players tied
E: 0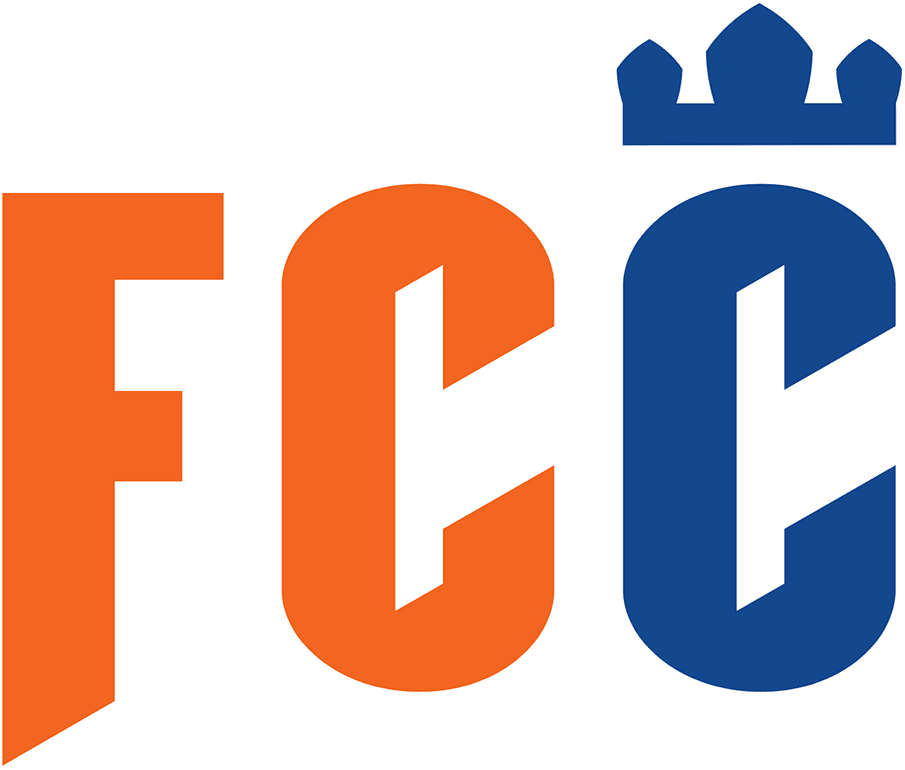 GAME NOTES
MLS REGULAR SEASON
MATCHDAY #11
FC Cincinnati (3-5-2, 11 pts.) vs
Columbus Crew (4-3-4, 16 pts.)
Friday, July 9, 2021 | 7:30 p.m. ET
TQL Stadium | Cincinnati, Ohio
LOCAL TV: WSTR Star64
IN-REGION VIDEO STREAM: fccincinnati.com
OUT-OF-REGION VIDEO STREAM: ESPN+
LOCAL RADIO: ESPN 1530
AUDIO STREAM: iHeartRadio App
TALENT: Tom Gelehrter (play-by-play), Kevin McCloskey (analyst),
Alex Stec (sideline)
2021 SCHEDULE
All Competitions: 3-5-2 Non-MLS: 0-0-0
Home: 0-3-0 Away: 3-2-2
MERCY HEALTH AVAILABILITY REPORT
OUT: Zico Bailey (hip)
Calvin Harris (meniscus)
Maikel van der Werff (sports hernia)
Allan Cruz (National Team Duty – CRC)
Ronald Matarrita (National Team Duty – CRC)
Health and Safety Protocols
A player may be listed as "Questionable" or "Out" due to Health and
Safety Protocols for the following reasons:
• Quarantine due to participating in high risk behavior, quarantine
related to being a high risk close contact, pending COVID-19 test
results, an inconclusive COVID-19 test result, a positive COVID-19
test or a confirmed case of COVID-19, other illness not related to
COVID-19.
FC CINCINNATI NOTES
LUCKY 7
FCC'S three-match road trip which ended with 7 points is the best three-
match run since March 3-17, 2019 when the club tied Atlanta United and
defeated Portland Timbers and New England Revolution to earn 7 points
across three matches. It is the first time in FCC history the team has
accomplished 7 pts. in three consecutive road matches.
ROAD WARRIORS
After MLS Week 11, FC Cincinnati's 11 away points top the Eastern
Conference and is tied with Seattle Sounders for most in MLS.
TIME TO BREAK IN THE HOME
FC Cincinnati is one of two clubs to not have earned a home victory this
season (Inter Miami CF: 0-4-1). The Orange and Blue have also played
the fewest home matches this season along with Austin FC (1-0-2) at
three. In 2020, FCC's first home victory came against Columbus Crew on
October 14 after the club started 0-1-4 at Nippert Stadium.
HELL IS REAL
The Orange and Blue face Columbus Crew for the 7th time since joining
MLS in 2019. It is the most-faced opponent FCC has seen (5 matches vs.
Chicago, NYRB, NYCFC, Atlanta United).
QUICK STARTERS
One week after Allan Cruz scored the third-fastest goal in FCC history
at Toronto, Alvaro Barreal's 5th minute strike at Houston, the fastest
equalizer in club history, became the fourth-fastest goal in club history.
[7/13/19 at CHI (1st minute, Cruz); 9/14/19 at MTL (1st, Cruz); 6/26/21 at
TOR (4th, Cruz); 7/3/21 at HOU (5th, Barreal); 8/3/19 vs VAN (6th, Cruz)].
COSTA RICAN CALL-UPS
FC Cincinnati midfielder Allan Cruz and defender Ronald Matarrita have
been called up to the Costa Rica national team for the upcoming
Concacaf Gold Cup. Cruz has earned 21 caps and scored twice for the
Ticos while Matarrita has made 37 appearances and scored three times.
JAAP'S TAKE
Head Coach Jaap Stam on the rivalry match
"We're approaching it the same way we approach every game. We try
to get a result, hopefully a win. We know that we are facing a very good
team, a very good side who can play very good football. They have their
strengths. But we need to keep continuing what we have been doing
the last couple of weeks and the progress we've made. It's going to be a
big game for everybody. The fans, for the club, for ourselves as well."
FCC VS. COLUMBUS
TEAM NOTES
• This is the seventh all-time MLS meeting for the #HellisReal Derby
• Nick Hagglund and Yuya Kubo's goals in the most recent meeting
on 10/14/20 are the only goals current FCC players have scored
against Columbus for the Orange and Blue
PLAYER NOTES
• Haris Medunjanin, fresh off his first start of 2021, owns the most
career starts of any current player against Columbus
• FCC will need to stop Gyasi Zardes, whose 7 goals against FCC are
the most any one player has scored against the club
• Luciano Acosta's 4 career points against the Crew lead FC Cincinnati
into Friday's matchup
GAME NOTES
Lone Star Point
• FC Cincinnati completed its three-match road trip with a 1-1 draw
at Houston Dynamo to earn 7 points over the road trip. It is the best
point total over a three road match span in club history.
• Geoff Cameron earned Man of the Match honors and was a bench
player for MLS's Week 11 Team of the Week presented by Audi.
• Alvaro Barreal's 5th minute equalizer, the fourth-fastest goal in club
history, gave him the team lead in goals with three.
Busy late June of news
• Luciano Acosta was named to Major League Soccer's Team of the
Week presented by Audi for Week 10. His beauty of a goal against
Toronto FC marked the 15th different MLS club he has scored against.
• On June 30, the club announced the extension of the loan of forward
Franko Kovačević from TSG Hoffenheim.
• Allan Cruz and Ronald Matarrita have been called up to the Costa
Rican national team for the upcoming Concacaf Gold Cup. Cruz has
notched 21 caps while Matarrita has earned 37 apps with the Ticos.
Two in a row
• FCC defeated Toronto FC, 2-0, Saturday June 26 for its second straight
clean sheet win. It is the first winning streak for FCC since the MLS
is Back Tournament (wins over ATL and NYRB) in July 2020 and it
marked the first road three-game winning streak in club history
• Allan Cruz scored the third-fastest goal in FC Cincinnati history.
Impressively, he holds the five-fastest goals in FCC history [7/13/19 at
CHI (1st minute); 9/14/19 at MTL (1st); 6/26/21 at TOR (4th); 8/3/19 vs
VAN (6th); 5/11/19 vs MTL (7th)].
• With back-to-back clean sheets, Kenneth Vermeer recorded his 100th
career club shutout Saturday against Toronto FC.
(WIN)dy City
• FCC defeated Chicago Fire FC, 1-0, Wednesday June 23 at Soldier
Field in Chicago. Alvaro Barreal's 50th minute free kick was the
game-winning goal
• The Orange and Blue set a club record 12 shots on goal in the win
• Goalkeeper Kenneth Vermeer's clean sheet, his first with FC
Cincinnati, was the 99th of his club career
Orange and Blue fall to Rapids
• The visiting Colorado Rapids took a 2-0 victory over the hosts, in front
of the first sellout in the history of TQL Stadium (25,054) on June 19
• FCC outshot the Rapids 22-7
• Defender Edgar Castillo made his first appearance, and first start, for
FC Cincinnati against Colorado
No break for Cruz
• Allan Cruz earned three caps for Costa Rica, all as a sub, in the
CONCACAF Nations League semifinals vs Mexico, Third-Place Match
vs Honduras and in a friendly against the United States
• He has represented his country 21 times
Successful surgery notes
• Winger Calvin Harris underwent a successful arthroscopic surgical
procedure on his meniscus, Wednesday June 16. The Middlesbrough,
England native is expected to be sidelined for approximately six to
eight weeks
• Defender Zico Bailey underwent a successful surgical procedure on Thursday, June 3 to repair an entrapped nerve in his hip
Table leaders take all three points
• New England, first place in the Eastern Conference, took all three
points after a 70th minute winner against FC Cincinnati
• After a scoreless first half, Adam Buksa's header was the difference
• The Orange and Blue deployed a 5-3-2 formation for the second
consecutive match
Bringing home the three points
• The Orange and Blue collected their first three points of the season
against CF Montreal at DRV PNK Stadium on May 22.
• After a scoreless first half, Montreal struck first with Djordje Mihailovic
in the 56th minute.
• Jürgen Locadia's header in the 71st minute brought both teams even.
• Gustavo Vallecilla connected with Ronald Matarrita's cross and
secured the first win of the season for FC Cincinnati.
First comeback win
• With the win at CF Montreal, FC Cincinnati mounted the club's first
come-back win in MLS.
• The Orange and Blue are now 1-36-1 after conceding the first goal.
• The last time the club got a result after conceding first was a 1-1 draw
at Atlanta United on March 10, 2019.
Another game, another assist
• Ronald Matarrita provided an assist for a second-consecutive match,
and his third overall in the season.
• The Costa Rican defender assisted Vallecilla for the game-winner
against Montreal on May 22.
• Matarrita has three assists in five games with FC Cincinnati.
• He recorded 14 assists in regular seasons and playoffs in five seasons
with New York City FC (2016-20).
A trio of debuts
• Three players made their FC Cincinnati debuts and first FCC starts
against Inter Miami CF on Sunday, May 16, goalkeeper Kenneth Ver-
meer, defender Geoff Cameron and defender Gustavo Vallecilla
• Vermeer made four saves in his FCC debut, Cameron started and
played 86 minutes before he was replaced by Brandon Vazquez and
Vallecilla started and played 78 minutes before he was replaced by
Nick Hagglund
Cincy adds experience to backline
• Cincinnati signed experienced defender Geoff Cameron on May 13
• Cameron arrives to FC Cincinnati following three seasons with
Queens Park Rangers.
• In his career, played exclusively in England and MLS, the defender
has made 421 appearances, including 375 starts, scoring 18 goals
and adding 27 assists across all competitions
• Internationally, Cameron has made 55 appearances for the U.S. Men's
National Team dating back to 2010
First session at the new home
• FC Cincinnati held their first training at the brand new TQL Stadium
on Friday, May 7.
• The coaching staff and players were able to get acquainted with
the stadium's facilities and step foot on the pitch for the very first time.
Vermeer joins GK Union
• The Orange and Blue have signed goalkeeper Kenneth Vermeer
from Major League Soccer's Waiver List on May 7.
• The club signed Vermeer to a guaranteed contract through 2022 …
Vermeer has posted 323 career appearances, including 320 starts,
totaling 99 shutouts across all competitions in 16 professional sea-
sons in the Netherlands, Belgium and United States.
• Vermeer and head coach Jap Stam were teammates in Ajax from
2006-2007; Stam would then go on to coach Vermeer at Feyenoord
in 2019
Lundt loaned to Phoenix
• FCC loaned goalkeeper Ben Lundt to USL Championship side Phoe-
nix Rising FC on May 6
• Lundt made 18 appearances across all competitions on loan with
Louisville City FC last season and recorded seven shutouts as he
claimed the 2020 USL Championship Goalkeeper of the Year award
• Lundt was selected with the 37th selection in the 2019 MLS Super-
Draft
Matarrita, El Capitán!
• Ronald Matarrita wore the captain's armband against his former
team, New York City FC, after Luciano Acosta was ruled unavailable
for the match.
• Matarrita became the seventh player in FCC's MLS history to start a
match as captain, joining Kendall Waston (41), Haris Medunjanin (6),
Nick Hagglund (4), Justin Hoyte (4), Greg Garza (2), and Acosta (1).
Mata's Return to Yankee Stadium
• Left back Ronald Matarrita made his first appearance at Yankee
Stadium since he was traded to FC Cincinnati from New York City FC
on Dec. 29, 2020
• The Costa Rican was a staple in NYCFC's backline having made at
least 20 appearances in four of the club's first five MLS seasons
• Matarrita made 107 appearances, including 90 starts, scoring four
goals and adding 13 assists with NYCFC
Orange and Blue fail to get first result against NYCFC
• Of the seven teams that FC Cincinnati have played at least four times
since entering MLS in 2019, New York City FC remain the only team in
which FCC have not claimed at least a point in a match
• The Orange and Blue have posted a pair of 0-2-0 records against
New York City in each of the club's first two MLS seasons
• In their first matchup this season, FCC fell short and lost, 0-5, to
NYCFC on April 24.
Matinee in the Big Apple
• FCC's match against New York City FC marked FCC's first day game of
the 2021 campaign
• In the club's MLS history, FC Cincinnati have posted a 3-4-2 record in
matches played before 5 p.m. … furthermore, FCC are 2-1-0 in match-
es played at 1 p.m. or earlier
• FC Cincinnati defeated the Montreal Impact, 2-1, in a 1 p.m. start at
Nippert Stadium on May 11, 2019
• Last season, the Orange and Blue played the earliest game in fran-
chise history when they defeated Atlanta United FC, 2-0, during the
Group Stage of the MLS is Back Tournament in a 9 a.m. start at the
ESPN Wide World of Sports Complex in Orlando, Fla. on July 16, 2020
Ladies and Gentlemen: TQL Stadium
• In conjunction with Total Quality Logistics, FC Cincinnati announced
on April 21 that the club's new home in the West End is now known
as TQL Stadium
• The venue officially opened with a ribbon cutting ceremony on
Saturday, May 1
• The Orange and Blue will officially take the pitch for the first time at
their new venue on Sunday, May 16 when Inter Miami CF comes to
town for a nationally televised match
Acosta, Brenner score in debuts
• Luciano, Acosta and Brenner scored in their FC Cincinnati debuts
against Nashville SC on April 17, becoming the third and fourth
players to do so.
• Leonardo Bertone scored in FC Cincinnati's MLS debut at Seattle
Sounders on March 2, 2019.
• Jürgen Locadia scored in his FCC debut at New York Red Bulls on
March 1, 2020
Matarrita adds assist in debut
• Ronald Matarrita became the third player in FC Cincinnati's MLS
history to record an assist in his club debut
• He joins Kenny Saief and Brandon Vazquez as the only players to
accomplish the feat for FCC
• Matarrita started and played all 90 minutes for the Orange and Blue
in the season opener
Tyton soars in strong performance
• Przemyslaw Tyton recorded a single-game best 11 saves against
Nashville SC on April 17 en route to earning a spot on MLS' Team of
the Week for Week 1
• The previous single-game high from an FC Cincinnati goalkeeper
was six saves, done twice by Spencer Richey and once by Tyton
• The only goalkeeper to earn start in every season for FCC has now
amassed 73 saves in MLS with the Orange and Blue
• Tyton earned MLS Team of the Week honors for his performance
Same faces, new places
• Midfielder Yuya Kubo and defender Joseph-Claude Gyau opened
the 2021 season for FC Cincinnati deployed in new positions on the
pitch.
• While Kubo typically played as an attacking midfielder or winger
last season, he played FCC's first match at Nashville SC as a holding
midfielder alongside Kamohelo Mokotjo.
• Primarily played as a winger last season, however, he has now shifted
to right back.
Quickest two-goal advantage in club history
• FC Cincinnati recorded two goals within the first 15 minutes of a
match for the first time in club history when Luciano Acosta and
Brenner scored at Nashville SC on April 17
• Prior to the 2021 season opener, FCC scored a combined five goals
within the first 15 minutes of matches through two seasons
• In addition, the two-goal advantage marked FC Cincinnati's sev-
enth-ever multi-goal lead in an MLS match
• FCC are 5-0-2 all-time when leading by multiple goals in a match
Rivalry reignited
• FC Cincinnati and Nashville SC faced off against each other for the
first time as MLS franchises and played to a 2-2 draw
• FC Cincinnati and Nashville SC played each other four times in the
USL Championship during the 2018 season
• So far, neither team has been able to defeat the other, all five match-
es have ended in a draw
• The Orange and Blue defeated Nashville, 6-5, on penalties in the 2018 USL Playoffs after the match ended in a 1-1 draw
Strong start for FCC's rebuilt attack
• FC Cincinnati's available attacking talent for the 2021 season opener
is significantly different from the group that took the pitch for the
2020 season opener
• With Luciano Acosta, Alvaro Barreal and Brenner, the Orange and
Blue have a revamped attacking core ahead of their third MLS cam-
paign
• In the trio's first match, the Orange and Blue found the back of the
net twice with goals from Acosta and Brenner
FCC record first result in season opener
• FC Cincinnati earned a point from their MLS season opener for the
first time in club history when they claimed a point via a 2-2 draw at
Nashville SC.
• In 2019, the Orange and Blue opened the season in Seattle, where
they fell to Sounders FC, 4-1
• Last season, FCC's regular season opener took place against the New
York Red Bulls at Red Bull Arena, where Cincinnati lost, 3-2, in a back-
and-forth contest
Homefield advantage to be key in "homestretch"
• FC Cincinnati have started the 2021 campaign with nine of the club's
first 15 matches taking place on the road – meaning 11 of FC Cincin-
nati's final 19 matches, and five of the club's final seven matches, will
take place at TQL Stadium.
• The Orange and Blue will have two three-match homestands – occur-
ring in August and October.
• FC Cincinnati went 1-4-4 in matches played in Cincinnati last season
as the club earned at least a point in the majority of matches played
at their home venue for the first time.
Bem-vindo Brenner
• FC Cincinnati made the biggest splash of the MLS offseason by ac-
quiring Brenner as a Young Designated Player from Brazilian side São
Paulo FC on February 9.
• The Orange and Blue will look to the young Brazilian to shore up
the attack as FC Cincinnati scored just 12 goals in 23 regular season
matches.
• The Cuiabá, Brazil, native made 39 appearances, including 30 starts,
scoring 21 goals and adding four assists across all competitions for
São Paulo since the resumption of the Brazilian Championship A
Series in August of 2020.
• The forward made 61 career appearances, scoring 24 goals and add-
ing four assists, across all competitions in four professional seasons
in Brazil.
Cincy lands Luciano Acosta
• FC Cincinnati acquired Luciano Acosta as a Designated Player via
transfer from Liga MX side Atlas F.C. after acquiring his MLS priority
from D.C. United on March 17.
• Acosta signed a three-year contract with an additional option year
• The Buenos Aires, Argentina, native has already found success in
Major League Soccer with D.C. United, earning a spot to MLS' Best XI
for his play in 2019
• The Argentine playmaker has made 231 career appearances, in-
cluding 165 starts, scoring 33 goals and adding 38 assists, including
scoring 25 goals and adding 35 assists in 127 MLS regular-season
appearances
Fortifying the castle
• FC Cincinnati signed defender Edgar Castillo to a one-year contract
with an additional option year on April 13
• Castillo has amassed 399 appearances, including 356 starts, scoring
13 goals and adding 21 assists in 14 professional seasons in MLS and
Liga MX combined.
• In MLS, the defender has made 52 appearances, scoring three goals
and adding 10 assists
FCC conclude preseason
• FC Cincinnati concluded their preseason ahead of the club's third
MLS season with a 2-1 loss against Pittsburgh Riverhounds on Satur-
day, April 10, rookie Calvin Harris scored for FCC
• Prior to the matchup, the Orange and Blue traveled to the Sunshine
state for a 12-day trip
• Cincinnati concluded their stay at the Omni Orlando Resort at Cham-
pionsGate with a friendly against Minnesota United FC on April 3,
falling 3-1
• The March 30 match against Orlando City SC was abandoned after
the first half due to torrential downpour, Orlando led 1-0
• In the club's first match at the Omni Orlando Resort at Champions-
Gate, FCC defeated Chicago Fire FC, 2-1, on Saturday, March 27
¡ Pura Vida!
• The Orange and Blue acquired Costa Rica international defender Ron-
ald Matarrita from New York City FC in exchange for $500,000 GAM
• In five seasons in MLS with NYCFC, the defender made 106 appear-
ances, including 89 starts, scoring four goals and adding 13 assists
• Matarrita has made 38 appearances, scoring three goals and adding
two assists for the Costa Rican national team
• FC Cincinnati will look at the experienced left-back to add to the
club's attack while solidifying the backline
Four players re-sign ahead of third year with FCC
• FCC re-signed four players ahead of the 2021 MLS regular season.
• Winger Joseph-Claude Gyau, defender Nick Hagglund, midfielder
Caleb Stanko and goalkeeper Przemyslaw Tyton all signed new con-
tracts with the Orange and Blue on December 2, 2020
• All four players were part of FC Cincinnati's inaugural 2019 MLS roster
… of the 31 players to appear in the 18-man matchday roster at least
once in 2019, just six remain with the club in 2021
• Hagglund and Tyton were out of contract in 2021 while Stanko and
Gyau had their 2021 contract options declined
Cincinnati sign draft pick Avionne Flanagan
• FC Cincinnati signed defender Avionne Flanagan to a one-year con-
tract with three additional option years on April 7
• Flanagan was picked with the No. 29 overall selection in the 2021
MLS SuperDraft.
• The defender made 48 appearances, including 41 starts, scoring
four goals and adding seven assists in three full seasons with South
Florida
Cincy acquires Gustavo Vallecilla on loan
• FC Cincinnati acquired defender Gustavo Vallecilla on a one-year loan
from Ecuadorian club SD Aucas
• The center back has made 47 career appearances, including 27 starts,
across all competitions since earning his first professional appearance
at 17 years old with Deportivo Cuenca
• The Ecuadorian defender provides a big-frame and the ability to track
back and chase down opposing players
FCC bolster attack with Isaac Atanga
• FC Cincinnati acquired winger Isaac Atanga via transfer from Danish
Superliga club FC Nordsjælland on March 31
• The Orange and Blue signed the pacey Ghanaian forward to a three-
year contract with an additional two option years
• Atanga has made 58 career appearances, scoring 12 goals and add-
ing five assists, across all competitions in two professional seasons in
Denmark with FC Nordsjælland
MLS unveils 2021 schedule
• MLS unveiled its full 2021 regular season league schedule on March
24, featuring 34 matches between April and November
• FC Cincinnati will only face Western Conference opponents twice; the
club will host Colorado and travel to Houston
• The Orange and Blue will be featured on U.S. and Canadian national
television partners at least eight times in 2021
Residing in the east
• The Orange and Blue will play Eastern Conference opponents in 32 of
the 34 games this season
• The only home match against a Western Conference opponent will
be on Saturday, June 19 against the Colorado Rapids
• The club will travel to Houston on Saturday, July 3 for the lone
cross-conference matchup on the road
New stadiums, same ol' rivalry
• The #HellisReal Derby will make its debut in two new stadiums this
season
• On Friday, July 9, the Orange and Blue will reignite the #HellisReal
Derby when Cincinnati and Columbus square off at TQL Stadium
• On Friday, Aug. 27, the two teams will play a second and final regular
season meeting at the new Crew Stadium
First call-ups of the year
• Midfielder Allan Cruz and defender Ronald Matarrita became the first
players called up to national team duty this season
• The duo were called up to the Costa Rica national team friendly
matches against Bosnia and Herzegovina and Mexico
• The Ticos drew, 0-0, to Bosnia and Herzegovina and lost, 1-0, to Mexico
Beckham's Spanish stint
• While in Spain visiting his brother, Beckham Sunderland was invited
to train with Espanyol's Juvenil A – Under 19 team
• The 17-year old goalkeeper trained with the Spanish side for about a month
• Sunderland was signed as FC Cincinnati's first Homegrown player on
Oct. 14, 2020
Four players selected in MLS SuperDraft
• With the No. 2 pick, FC Cincinnati selected forward Calvin Harris, a
Generation adidas signing, from Wake Forest
• The Orange and Blue selected Avionne Flanagan with the No. 29 pick,
a defender from South Florida
• Cincinnati rounded out the draft with midfielder Jonas Fjeldberg
from Dayton with the No. 54 pick and forward Matthew Vowinkel
from Hofstra with the No. 56 pick
Adding experience to the GK Union
• FCC signed free agent goalkeeper Cody Cropper on December 30,
2020
• The goalkeeper joins FC Cincinnati following five years in Major
League Soccer including stints with the New England Revolution
(2016-19) and Houston Dynamo FC (2020)
• Cropper has made 36 starts, including 10 shutout performances, in
his MLS career
• Before playing in MLS. Cropper had stints with English teams South-
ampton FC and MK Dons
Selected and signed
• FC Cincinnati signed midfielder/forward Ben Mines on Dec. 30, 2020
after being chosen with the first selection of the 2020 End-of-Year
Waivers Draft on Wednesday, Dec. 16
• Mines has made a combined 57 appearances, including 20 starts,
while scoring five goals and adding six assists for the New York Red
Bulls and New York Red Bulls II since 2016
• Cincinnati received the first pick of the 2020 End-of-Year Waivers
Draft and was determined by the reverse order of the final standings
in the 2020 MLS season
New year, new threads
• The club announced a new kit for the season, primarily to be worn in
games at TQL Stadium
• The jersey is primarily navy blue and features orange and royal blue
pinstripes, a nod to the exterior LED Fins on the TQL Stadium exterior
• The Dynamic kit is the club's third primary kit since joining MLS. The
club will continue using the Heritage Link kit as the secondary kit for
away matches
TQL Stadium comes to life
• TQL Stadium's façade came to life for the first time on March 18
• FC Cincinnati hosted an intimate event with local officials and media
at Chatfield College prior to the first unveiling of the venue's capabil-
ities
• The LED fins on the stadium's exterior lit up in a choreographed light
show.
• The fin lighting system is the first of its kind in a sports venue
Beer and concessions partners announced
• FCC has partnered with top beverage producers and popular local
restaurants to offer a wide variety of food and beverages at TQL
Stadium
• In celebration of Cincinnati's rich brewing heritage, the stadium will
feature 166 beer taps and 34 distinct brands of craft, domestic and
import beers
• The official beer partners include Rhinegeist, Sam Adams, Molson
Coors, Heineken and Twisted Tea
• Skyline Chili, LaRosa's, Frisch's Big Boy and Wings and Rings round out
the stadium's concessions partners
First of its kind field system installed at TQL Stadium
• FC Cincinnati partnered with locally based, internationally known
sports field experts, The Motz Group, to design and build the 115 x
75-yard playing surface at TQL Stadium
• Motz installed their proprietary AirPATTM complete rootzone man-
agement system, while the surface features EclipseTM, a champi-
onship-quality hybrid system of natural ryegrass and synthetic turf
surface
• TQL Stadium is the first venue in Major League Soccer to leverage this
combination of game-changing turfgrass technology
Fiddle earns USeMNT spot
• Gordon "Fiddle" Thornsberry, FC Cincinnati's eMLS player, will repre-
sent the U.S. eNational Team (eNT) for a second time
• Fiddle earned a spot on the eNT after winning the Xbox bracket of
the U.S. Soccer eNT Open on April 9
• Fiddle defeated Ehsan "Lamps" Zakeri, 6-4, in the grand final
• Fidldle will represent the Red, White and Blue along with Mohamed
"KingCJ0" Diop, the winner of the PlayStation bracket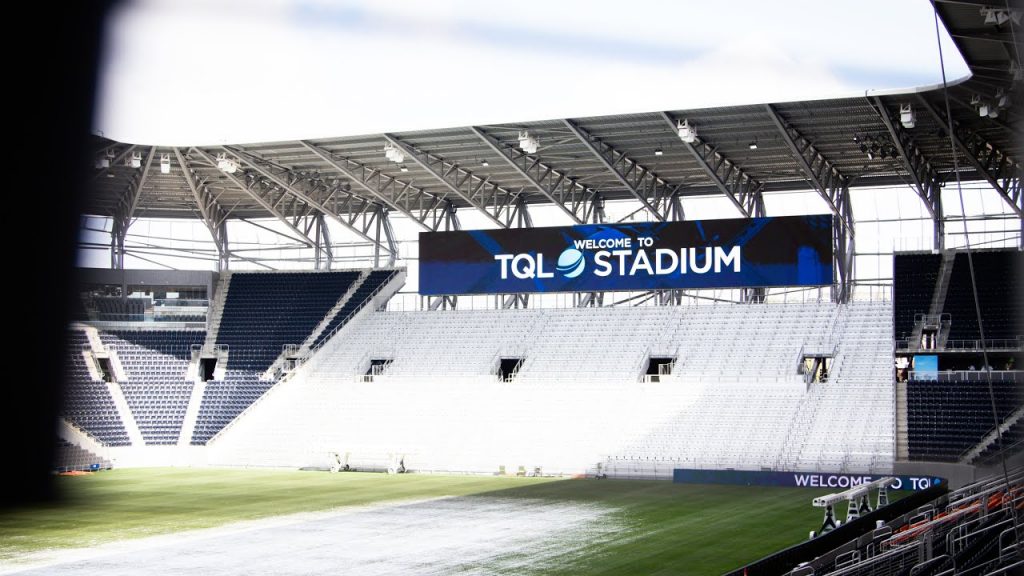 COURTESY COLUMBUS CREW COMMUNICATIONS