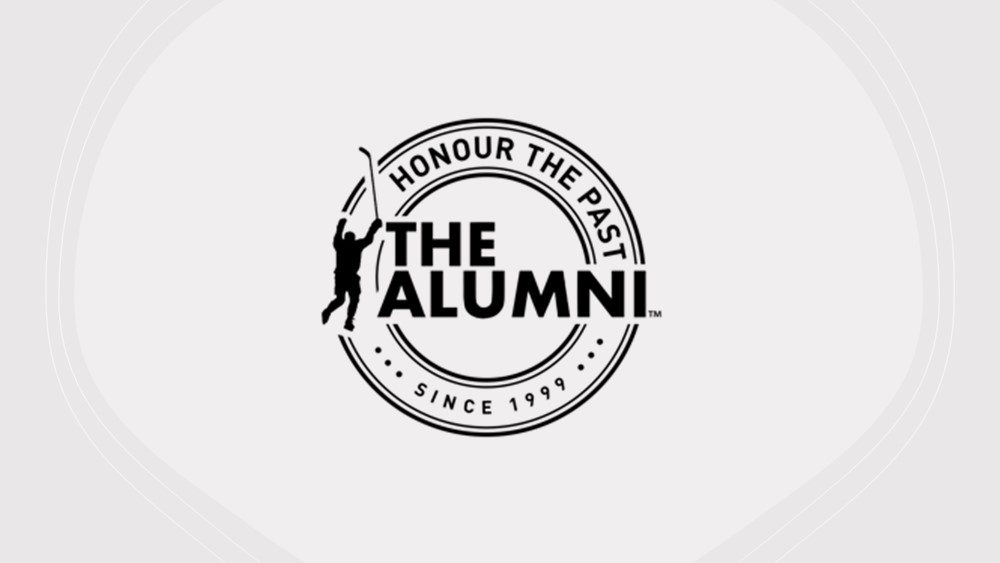 Digital Platform with 90% Engagement Seeks to Help Pro Athletes Transition Successfully to Everyday Life
CHARLOTTETOWN, PRINCE EDWARD ISLAND, CANADA – June 7, 2021 – Neeka Health, the Canadian clinical subsidiary of Neeka Enterprises, today announced the first milestone achievement in the landmark study in partnership with the National Hockey League Alumni Association (NHLAA) using Neeka Health's first-in-class, self-empowered digital wellness platform. This innovative technology will provide foundational support for former professional NHL hockey players who are transitioning from professional play to everyday living by providing remote peer support and integrative connectivity.
Retiring athletes often deal with what is termed "identity foreclosure" – a stage of self-identity in which an individual's identity is wrapped up in what they do. Studies show athletes who are able to manage career development alongside their training and competition, are successful both on the field/ice as well as in their post-sports life. This virtual study from Neeka Health headquartered in Canada's Prince Edward Island includes former NHL hockey players from North America and will be the first study in a long-term partnership between Neeka Health and the NHLAA to bring hope to all former NHL players and their families.
Restoration of connectivity to friends, family, former teammates and former coaches and building structure into daily life through an easy-to-use platform can facilitate engagement and provide a much-needed foundation for Alumni members on their wellness journeys. For the NHLAA, the Neeka Health Platform serves as a "digital coach" and a "virtual locker room" that helps reconnect former players through a fully secure network while facilitating goal-setting, the essential component of establishing both structure and connectivity to their most trusted resources.
"When players are healthy, their days are fully planned, structured and regimented. Their life is all about the team. When an injury or retirement occurs, the team continues on, but players lose their social support and their life structure," said Glenn Healy, Executive Director of the NHL Alumni Association. "At this stage many players struggle – isolation and addiction become major coping mechanisms. The NHLAA is very encouraged by the early success of the study and we are looking forward to offering the Neeka Health platform to all NHLAA members.
25% of participants have already been recruited over the course of an eight week period. Engagement and ease of use has led to rapid start-up and an extraordinary low discontinuation rate of less than 5% and showing a 90% engagement from participants.
"Re-establishing daily structure and recreating connectivity to friends, family, and teammates is the foundation to support these athletes. The athletes also want to know that they have control over who and how they are sharing personal details – similar to the security and trust of the locker room. While the need is most obvious in former professional players, it is also necessary in everyone's daily life. The pandemic has made those needs even more evident," said Dr. Amin Kassam, CEO, Neeka Health. "We worked with players and found they were asking for the power of social media with the control and security of health care records. So, we built this solution specifically to satisfy those requirements."
Built with the assurance of 21CFR part 11 compliant controls to enable privacy and security, the end-to-end encrypted digital platform is designed to ensure all former players have a completely private and protected network under their personal control. This allows them to share how and what they want with confidence.
"The start of the NHLAA partnership and the 25% enrollment in this study marks a significant milestone for our Company," said Edward Francis, President, of Neeka Health. "We look forward to the next steps of this study and offering help and hope for all NHLAA members and their families."
Neeka anticipates that top-line data from this study will be available at the end of 2021.
The findings will serve to inform the NHLAA's goal of providing the support for transitioning players and legacy players who continue to have unmet needs following retirement.
The company is still recruiting former players. Any qualifying NHL player interested in participating in this transforming study should reach out to the NHLAA's Wendy McCreary (wendymccreary@nhlalumni@net)
About Neeka Health
Neeka Health is a next generation digital health technology company based in Charlottetown (Prince Edward Island), Canada with a research and development subsidiary in Santa Monica (California), US. With an experienced team of health care professionals, software developers and privacy experts, Neeka Health is quickly becoming a leader and key opinion leader in digital health technologies mental health and wellness solutions. To learn more please visit us at www.neekahealth.com.
About NHLAA
The NHLAA exemplifies commitment to its members in many different ways, including financial assistance, commercializing players' rights, emotional support, physical care, post-playing career transition and family aid, all in the furtherance of its efforts to 'Honour the Past'. Since its inception, the NHLAA has acted as a liaison with its local chapters and has become the largest membership associated with retired professional hockey players. To learn more and visit our latest news posts please visit our website at www.nhlalumni.org
MEDICAL DISCLAIMER: The content of this email should not and cannot be considered in any regard, as either explicitly or by implication, to serve as medical advice under any circumstances or in any form. The reader acknowledges that this content does not represent medical advice.
SAFE HARBOR STATEMENT: Contents and discussion may include concepts, predictions, estimates or other information that might be considered forward-looking. While these forward-looking statements represent our current judgment on what the future holds, they are subject to risks and uncertainties that could cause actual results to differ materially. You are cautioned not to place reliance on these forward-looking statements, which reflect only our opinions only as of the date of this presentation. Please keep in mind that we are not obligating ourselves to revise or publicly release the results of any revision to these forward-looking statements in light of new information or future events. No warranties are provided or implied.
COURTESY NHLmedia.com