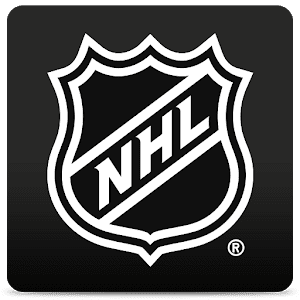 TORONTO (July 5, 2021) – William Eklund, the top-ranked International skater for the 2021 NHL Draft™, has been presented the E.J. McGuire Award of Excellence, the National Hockey League announced today.
First awarded in 2015, the E.J. McGuire Award of Excellence is presented annually by the League to a candidate who best exemplifies commitment to excellence through strength of character, competitiveness and athleticism.
The Stockholm, Swe., native spent the entire 2020-21 season in the Swedish Hockey League where he tied for second on Djurgarden in goals as an 18-year-old (11-12—23 in 40 GP) and was named the SHL Rookie of the Year.
"William Eklund is being presented with the E.J. McGuire award as he distinctly exemplifies the skills and attributes the award recognizes," said Dan Marr, Director of NHL Central Scouting. "He is a highly skilled prospect who plays the game with a drive and determination that earned him SHL Rookie of the Year while playing a prominent role with Djurgarden. This season, William missed time with illness and an injury costing him the opportunity to play for Sweden at the World Juniors, yet he persevered through these setbacks and always came back stronger and more determined displaying his trademark competitive will to win."
Marr, alongside former NHL player, Michael Holmqvist, presented Eklund with an engraved crystal on Sunday, July 4, 2021. For more information on Eklund click here.
The first round of the 2021 NHL Draft™ will be broadcast on Friday, July 23, at 8 p.m. ET on ESPN2 in the U.S. and Sportsnet, SN NOW and TVA in Canada, live from the NHL Network™ studios in Secaucus, N.J. Rounds 2-7 will air on NHL Network in the U.S. and on Sportsnet, SN NOW in Canada on Saturday, July 24 at 11 a.m. ET.
The National Hockey League will host a media availability with top-ranked prospects for the 2021 NHL Draft on Tuesday, July 6, beginning at 4 p.m. ET.
Award History
After many years of coaching and scouting at various levels of hockey, McGuire joined the NHL's Central Scouting Bureau in 2002 and assumed day-to-day responsibility for the department in 2005. McGuire spearheaded an operation that provided scouting and evaluation of draft-eligible players to NHL Member Clubs. He led a team of eight full-time and 15 part-time scouts throughout North America. Just as he brought innovation to the coaching profession throughout his career, McGuire was responsible for several advancements in the area of scouting during his nine years at the League, including the development of a new scouting technology system that brought the "art" of scouting to a whole new level. He was instrumental in raising both the effectiveness and profile of the League's annual scouting combine. McGuire lost his short, but courageous battle with cancer in April 2011.
Past Recipients
2020: Zayde Wisdom
2019: Brett Leason
2018: 2017-18 Humboldt Broncos
2017: Nico Hischier
2016: Neil Doef
2015: Travis Konecny
COURTESY NHLMEDIA.COM