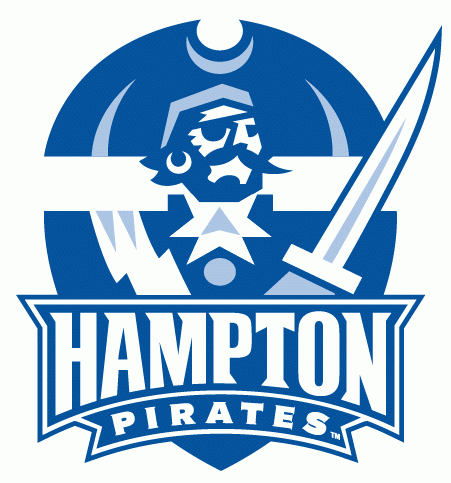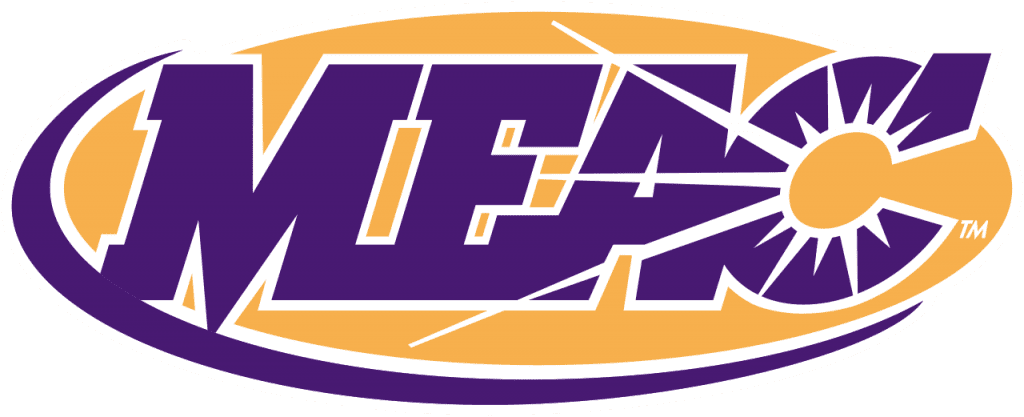 Wed, Jun 30, 2021
NORFOLK, Va. – The Mid-Eastern Athletic Conference announced its final list to celebrate its 50th anniversary on Wednesday afternoon and seven Hampton coaches were recognized on the MEAC Legends of Coaching.
Nearly 1,900 total votes were cast, with fans, media representatives, institution sports information contacts and others taking part.
To be considered on the ballot, coaches must have served as a head coach in the MEAC for a period of at least four (4) years, must have won at least one (1) MEAC championship and must have had a winning record.
Congrats to the following Hampton coaches being recognized by the MEAC:
Patricia Cage-Bibbs (Women's Basketball, Hampton & North Carolina A&T State): At Hampton between 1997 and 2004, compiled a record of 95-31 in conference play and 127-83 overall, winning three (3) MEAC championships and earned three (3) berths to the NCAA Div. I Women's Basketball Tournament…at Hampton, was named MEAC Coach of the Year one (1) time while coaching seven all-conference players and two rookies of the year…later served as head coach at NCAT between 2005 and 2012, compiling a record of 84-32 in conference play and 130-88 overall…won one MEAC regular-season championships while with the Aggies…in 2010, the Aggies became the first HBCU Div. I program to win two (2) postseason games as they defeated both Wake Forest and Charlotte in the WNIT…at both Hampton and N.C. A&T, captured a total of four (4) MEAC championships, named MEAC Coach of the Year three (3) times and named MEAC Women's Basketball Tournament Outstanding Coach four (4) times. 
Edward "Buck" Joyner, Jr. (Men's Basketball, Hampton): Served as a head coach in the MEAC with the Hampton Pirates from 2009 to 2018, compiling records of 105-57 in the conference and 153-140 overall…his teams captured two (2) MEAC regular-season championships and three (3) MEAC tournament championships…named MEAC Tournament Outstanding Coach a total of three (3) times (2011, 2015, 2016)…named BoxToRow Coach of the Year in 2010-11 and HBCU Digest Male Coach of the Year in 2015…led the program to six (6) postseason appearances…coached one (1) MEAC Rookie of the Year, one (1) MEAC Defensive Player of the Year, three (3) MEAC Tournament MVPs, 10 MEAC All-Tournament selections and 11 All-MEAC selections (six first-teamers)…is one of two MBB HBCU coaches with the most post-season victories (1 – NCAA; 3 – CIT)
Tiny Laster (Softball, Hampton): Coached the Lady Pirates softball team from 1995 to 2003, capturing a MEAC championship and NCAA Div. I Women's Softball Tournament bid in the program's first NCAA Div. I season…during the Div. I era, his 1996 team registered 39 victories…led the Lady Pirates to eight (8) 30-win seasons, including four (4) consecutively…named MEAC Coach of the Year in 1996…named MEAC Softball Tournament Most Outstanding Coach six (6) times. 
Maurice Pierce (Cross Country/Track & Field, Hampton): Since becoming the Pirates' head coach in 2002, has coached the programs to a combined 29 MEAC championships, including 14 indoor titles, 11 outdoor titles and four (4) cross country titles…led the Lady Pirates track and field program to 11 of 13 outdoor titles while winning or sharing 13 of 14 indoor titles from 2002-16…coach a total of 49 All-Americans…coached a total of 679 all-conference honorees…coached eight (8) Olympians and eight (8) student-athletes who won world titles…served as a national team coach at various levels….tied for the most MEAC Championships and has won the most women's track and field championships
Dr. Robert Screen (Men's and Women's Tennis, Hampton): Is the NCAA's all-time winningest tennis coach with 1,068 career victories…during his MEAC tenure (1995-2011), the men's program won seven of eight conference titles (1996-99, 2001-03) upon joining, and he won both men's and women's championships in 1996, 1998, 2002 and 2003…won eight MEAC men's titles (1996-99, 2001-03, 2007) and five women's titles (1996, 1998, 2002-04)…inducted into the Black Tennis Hall of Fame in 2011.
David Six (Women's Basketball, Hampton): Was 198-92 overall and 122-22 in nine seasons coaching in the MEAC…won six MEAC tournament championships, including a record five in a row from 2010-14…won five straight MEAC regular-season titles (2010-11 through 2014-15)…made seven postseason appearances – six NCAA and one WNIT…earned the program's first-ever postseason win at the Div. I level with a WNIT win over Drexel in 2015…led Hampton to the MEAC's two best seeds in the NCAA Tournament's 64-team format: a No .13 in 2011 and a No. 12 in 2014…owns two of the MEAC's seven undefeated seasons in conference play, going 16-0 in both 2012-13 and 2013-14…three-time MEAC Coach of the Year (2010-11, 2012-13, 2013- 14)…six-time MEAC Women's Basketball Tournament Most Outstanding Coach (2010, 2011, 2012, 2013, 2014, 2017)…has won the most consecutive games (regular-season and post-season) in MEAC history with 56 from 2011-15.
Joe Taylor (Football, Howard, Hampton & Florida A&M): Won a combined 141 games at three MEAC schools during his illustrious career…went a combined 99-39 in MEAC play at those stops…won six MEAC titles: five at Hampton (1997, 1998, 2004, 2005, 2006) and one at Florida A&M (2010)…made five NCAA FCS Playoff appearances at Hampton and one Heritage Bowl…four-time MEAC Coach of the Year (1997, 2004, 2005, 2006)…2016 inductee into the MEAC Hall of Fame…2019 inductee into the College Football Hall of Fame…2020 inductee into the Black College Football Hall of Fame. 
200 William R. Harvey Way
210 Holland Hall
Hampton, Virginia 23668-0099
(757) 727-5757 – Office
"We build LEADERS & CHAMPIONS"
COURTESY HAMPTON SPORTS INFORMATION