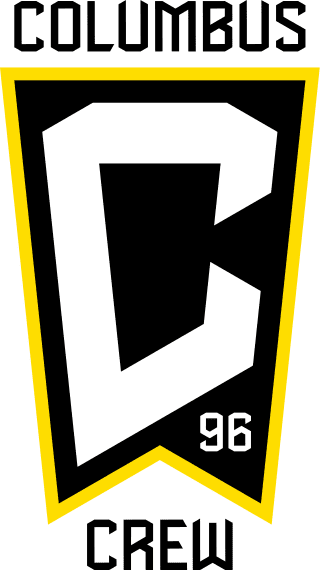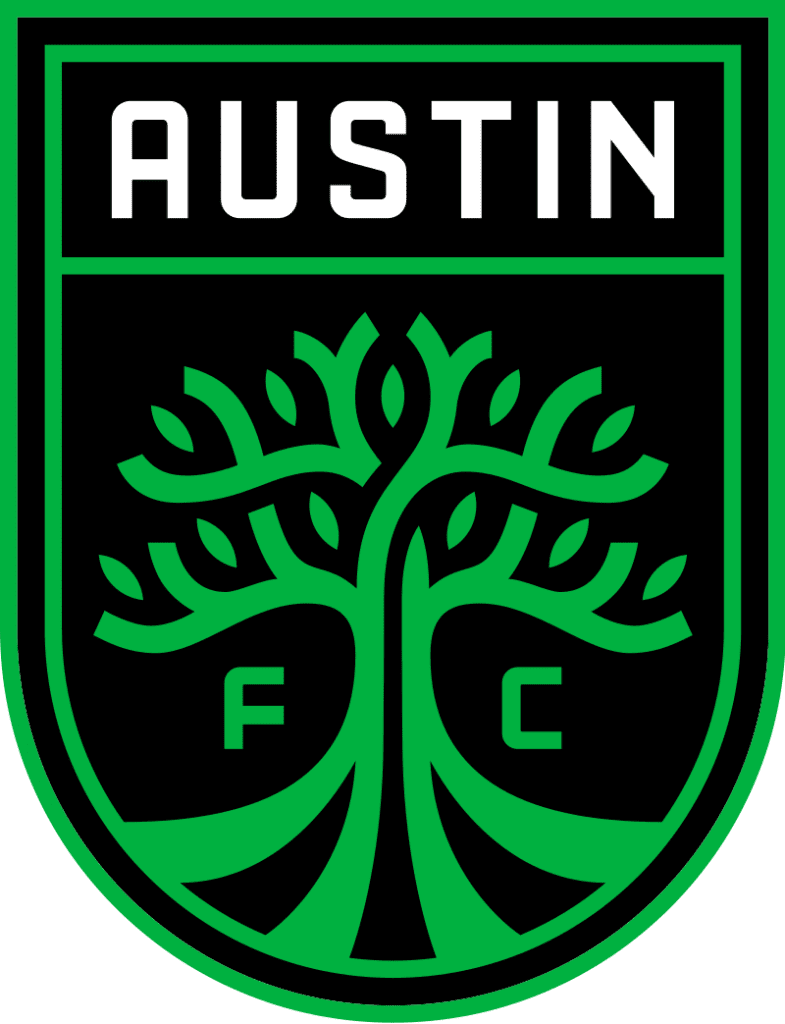 COLUMBUS
CREW
2021 REGULAR SEASON:
(4-3-2, 14 pts.)
AUSTIN
FC
2021 REGULAR SEASON:
(2-5-3, 9 pts.)
Date: Sunday, June 27
Match Time: 8:00 p.m. ET
Kickoff: 8:25 p.m. ET
Location: Q2 Stadium (Austin, Texas)
National TV: FS1 JP Dellacamera Maurice Edu
97.1 The Fan [Radio]: Chris Doran (play-by-play) Neil Sika (analyst)
Jordan Angeli (analyst)
ColumbusCrew.com Spanish Audio Stream: Juan Valladares (play-by-play)
OHIOHEALTH PLAYER AVAILABILITY REPORT
OUT: Artur – R Hip Injury Aidan Morris – L Knee Injury Bradley Wright-Phillips – R Thigh Injury
QUESTIONABLE: Perry Kitchen – R Thigh Injury Luis Diaz – R Knee Injury Josh Williams – L Ankle Injury
Health and Safety Protocols
A player may be listed as "Questionable" or "Out" due to Health and Safety Protocols
for the following reasons:
• Quarantine due to participating in high risk behavior. • Quarantine related to being a high risk close contact. • Pending COVID-19 test results. • An inconclusive COVID-19 test result. • A positive COVID-19 test or a confirmed case of COVID-19.
LAST MATCH RECAP
COLUMBUS CREW FALL 1-0 TO THE PHILADELPHIA UNION
On June 23, Columbus Crew traveled to Chester, Pennsylvania
for a match against the Philadelphia Union at Subaru Park. The
Union scored the match's lone goal in the 24th minute from
midfielder Jamiro Monteiro. Midfielder Kevin Molino made his
first regular-season start for the Crew and defender Marlon
Hairston made his Black & Gold debut as a second-half substitute. Additionally, defender Milton Valenzuela appeared as a substitute after missing the previous seven matches due to
injury.
COLUMBUS CREW VS. AUSTIN FC AT A GLANCE
Columbus Crew record: 0-0-0 (0 GF, 0 GA)
Home games: 0-0-0 (0 GF, 0 GA)
Road games: 0-0-0 (0 GF, 0 GA)
THE CREW TRAVELS TO AUSTIN ON SUNDAY
Columbus Crew travels to Austin, Texas this weekend for a cross-
conference match against Austin FC on Sunday, June 27 at Q2 Sta- dium. The match is set to be the first all-time regular-season meeting
between the two clubs, following Austin's expansion into Major League
Soccer prior to the 2021 season.
CREW HOLDS WINNING RECORD IN FIRST MATCHES AGAINST EXPAN- SION TEAMS ALL-TIME
Columbus Crew's road match against Austin FC is set to be the first
regular-season meeting between the two sides. The Black & Gold
holds an all-time record of 9-4-5 in its regular-season match against
expansion clubs. For a list of results against expansion teams in the
first meeting, see the table below
YEAR/OPP RESULT YEAR/OPP RESULT
1998 @ CHI L, 2-0 2011 @ POR L, 1-0
1998 vs. MIA W, 5-1 2012 vs. MTL W, 2-0
2005 @ CHV W, 3-0 2015 vs. NYC D, 2-2
2005 vs. RSL W, 2-0 2015 vs. ORL W, 3-0
2006 @ HOU D, 1-1 2017 @ ATL L, 3-1
2007 vs. TOR D, 2-2 2017 @ MIN W, 1-0
2009 @ SEA D, 1-1 2019 @ LFC L, 2-0
2010 @ PHI W, 2-1 2019 vs. CIN D, 2-2
2011 vs. VAN W, 2-1 2020 vs. NSH W, 2-0
2021 REGULAR-SEASON SNAPSHOT
COLUMBUS CREW AUSTIN FC
2021 MLS Regular Season: 2021 MLS Regular Season:
Points: 14 Points: 9
Points Per Game: 1.56 Points Per Game: 0.90
Eastern Conference: Fifth Western Conference: 11th
Home: 3-0-1 Home: 0-0-1
Away: 1-3-1 Away: 2-5-2
Goals For: 9 Goals For: 6
Goals Against: 7 Goals Against: 11
+/-: 2 +/-: -5
2021 Regular-Season Leaders
Goals: Zardes, Zelarayan (3) Goals: Dominguez (3)
Assists: Etienne Jr., Santos (2) Assists: Kolminac, Stroud (2)
Shots: Zelarayan (16) Shots: Dominguez (23)
Shots on Goal: Zelarayan (8) Shots on Goal: Dominguez (10)
Fouls Suffered: Zelarayan (18) Fouls Suffered: Dominguez (20)
Fouls Committed: Santos (17) Fouls Committed: Pereira (14)
Yellow Cards Issued: Three players tied (2) Yellow Cards Issued: Pereira, Romana (3)
Saves Leader: Room (16) Saves Leader: Stuver (48)
GAA Leader: Bush (0.00) GAA Leader: Blake (1.1)
Wins: Room (3) Wins: Stuver
WHERE TO WATCH/LISTEN
Sunday's road match against Austin FC begins at 8:00 p.m.
ET and is set to be televised nationally on FS1. JP Dellacam- era and Maurice Edu are set to have the call in English on
FS1. Locally, the contest is available in English on 97.1 The
Fan, as well as via stream on 971TheFan.com, with Chris
Doran, Neil Sika and Jordan Angeli on the call. A Spanish
audio stream is available on ColumbusCrew.com, with Juan
Valladares calling the match.
MOLINO MAKES FIRST REGULAR-SEASON START FOR
THE CREW
Kevin Molino made his first regular-season start for the
Crew in Wednesday's match against the Philadelphia Union.
Molino has made two appearances (one start) since signing
with the Black & Gold as a free agent on January 7, 2021. He appeared for 45 minutes in Wednesday's match and com-
pleted 19 of 23 passes.
HAIRSTON MAKES CREW DEBUT
Marlon Hairston made his Columbus Crew debut during
Wednesday's regular-season match on the road against the Philadelphia Union. The midfielder came on as a sub-
stitute in the 76th minute for Derrick Etienne Jr. Hairston signed with the Crew as a free agent this season on March 3.
Shortly after entering the contest, Hairston contributed with two shots, one of which was on goal.
VALENZUELA RETURNS FROM INJURY ABSENCE
Columbus Crew defender Milton Valenzuela made his first
appearance since missing seven matches to injury during
Wednesday's road contest against the Philadelphia Union.
The Argentine entered the contest against Philadelphia as a substitute for Alex Matan in the 60th minute. In his 30 minutes on the pitch, Valenzuela made 36 touches for the Club.
WILLIAMS APPROACHES 150 REGULAR-SEASON AP-
PEARANCES FOR THE BLACK & GOLD
Defender Josh Williams is on the verge of reaching a mile-
stone appearance for the Crew. With his next appearance,
Williams will record his 150th regular-season appearance
for the Club. The defender made 71 appearances (65 starts)
for Columbus in his first stint with the Crew from 2010-2014
and has appeared in 78 matches (67 starts) since returning
to the Club in 2017.
ZARDES SCORES SECOND GOAL OF THE SEASON
In the final match at Historic Crew Stadium on June 19,
Columbus Crew forward Gyasi Zardes opened the scoring
against Chicago Fire FC. Zardes netted his second goal of
the 2021 regular season in the 17th minute of the match.
COLUMBUS CREW SENIOR INTERNATIONAL CAPS
Player National Team Caps Last Appearance
Liam Fraser Canada 5 6/5/21 vs. Aruba (FIFA World Cup qualifier)
Luis Diaz Costa Rica 4 11/13/20 vs. Qatar (friendly)
Waylon Francis Costa Rica 7 3/22/19 vs. Guatemala (friendly)
Eloy Room Curacao 40 6/15/21 vs. Panama (FIFA World Cup qualifier)
Harrison Afful Ghana 77 9/08/18 vs. Kenya (AFCoN qua.)
Jonathan Mensah Ghana 60 6/29/19 vs. Cameroon (AFCoN)
Derrick Etienne Jr. Haiti 26 6/15/21 vs. Canada (FIFA World Cup qualifier)
Kevin Molino Trinidad & Tobago 48 10/10/19 vs. Honduras (Concacaf Nations League)
Perry Kitchen United States 5 10/11/16 vs. New Zealand (friendly)
Darlington Nagbe United States 25 3/28/18 vs. Paraguay (friendly)
Gyasi Zardes United States 56 2/1/20 vs. Costa Rica (friendly)
ZARDES RECORDS FIRST TWO-GOAL PERFORMANCE OF
2021 REGULAR-SEASON
Zardes added a second goal in the 34th minute of the June
19 match against Chicago Fire FC, assisted by Derrick
Etienne Jr. and Jonathan Mensah. Zardes' brace tonight marked the first time he's netted two goals in a regular-
season match since the home contest against FC Cincinnati in 2020 (September 9) during the 3-0 victory over the Crew's Ohio rivals. With both of Saturday's goals, the
American forward has scored 47 regular-season goals
since joining the Crew in 2018, and 52 tallies across all
competitions for the Club.
ETIENNE JR. PROVIDES SECOND ASSIST OF SEASON,
SECOND CONSECUTIVE MATCH WITH ASSIST TO ZARDES
Derrick Etienne Jr.'s 34th-minute assist on Gyasi Zardes's
second goal of the match against Chicago Fire FC (June
19) marked his second consecutive game adding an assist
after assisting Zardes' tally against Toronto FC (May 29).
The assist also marked Etienne Jr.'s second connection to
Gyasi Zardes in consecutive games. Etienne Jr. had previ- ously assisted Zardes in the 21st minute against Toronto
FC (May 29).
MENSAH ASSISTS FOR FIRST TIME THIS SEASON, FIRST
REGULAR-SEASON ASSIST SINCE 2017
Defender Jonathan Mensah provided his first assist of the
season on Gyasi Zardes' 33rd minute goal against Chi- cago Fire FC (June 19). The assist was his second regular
season assist since joining Columbus prior to the 2017
season, after previously assisting in a match at San Jose
Earthquakes on August 5, 2017. Additionally, he assisted
on Artur's match-winning goal in the Eastern Conference
Finals of the 2020 MLS Cup Playoffs (Dec. 6).
BUSH, MOLINO MAKE COLUMBUS CREW DEBUTS
Goalkeeper Evan Bush made his season debut for Colum- bus Crew with his start in last Saturday's match against
Chicago Fire FC (June 19). Bush joined the Black & Gold at
the end of 2020 (December 14) from Vancouver Whitecaps
FC and previously spent 10 seasons with the Montreal Im- pact where he made 176 MLS regular season appearances,
562 saves and earned 40 clean sheets. The Cleveland, Ohio,
native and the Crew defense held the Fire to zero shots on
goal en-route to tonight's shutout victory. He recorded his
42nd clean sheet of his MLS career, and his first since a 1-0
win for Vancouver Whitecaps FC versus the LA Galaxy (No- vember 8, 2020). Additionally, forward Kevin Molino made
his Columbus Crew regular-season debut in last Saturday's
match. Molino signed with the Crew as a free agent ahead
of the 2021 season (January 7) and returned to the pitch
after recovering from injury.
FRASER STARTS FOR FIRST TIME AS MEMBER OF CREW
Liam Fraser made his first regular-season start for Colum- bus Crew in last Saturday's match against Chicago Fire FC
(June 19). Fraser has made four appearances (two starts)
for the Black & Gold since joining the Club on loan from Toronto FC on May 3, 2021. Fraser added two tackles and five
clearances in tonight's match.
ABDUL-SALAAM MARKS 100 MLS REGULAR-SEASON
APPEARANCES
Defender Saad Abdul-Salaam made his 100th MLS regular-
season appearance as an 87th-minute substitute in the
Club's last home match against Chicago Fire FC (June 19).
The Gahanna, Ohio native entered the League in 2015, and
signed with Columbus Crew off the MLS Waiver List on
April 17. He has made six regular-season appearances (one
start) in Black & Gold since arriving in Columbus.
DARLINGTON NAGBE: PASS MASTER
Through eight matches in the 2021 MLS regular season, mid- fielder Darlington Nagbe leads the League in passing accu- racy among players who have attempted 50 or more passes.
The midfielder has made eight starts while completing 240
of his 248 attempted passes for a passing accuracy percent- age of 96.77%. Nagbe joined The Crew ahead of the 2020 MLS
season and has made 23 regular-season appearances (22
starts) while scoring one goal and providing one assist. For a
list of the five MLS players with the highest passing accuracy
this season – which includes Crew midfielder Isaiah Parente –
please see the table below.
PLAYERS WITH HIGHEST PASSING ACCURACY*
PLAYER ATT. COMP. %
Darlington Nagbe (CLB) …384 372 96.88
Joel Waterman (MTL)……..176 164 93.18
Andy Polo (POR)……………..79 73 92.41
Anibal Godoy (NSH)………..451 415 92.02
Isaiah Parente (CLB) ……..100 92 92
*2021 MLS regular season (50 or more passes only, as of 6/23/2021)
BLACK & GOLD QUOTES
ON MOVING AHEAD AFTER WEDNESDAY'S RESULT AGAINST THE
PHILADELPHIA UNION
"We're not disappointed in the performance. We're disappointed in
the result. We're disappointed in not scoring, but there's not much
to change, and we're going to keep getting better, keep improv- ing. I'm confident the goals will come and we have to go on the
road again and hopefully get three points against Austin [FC] on
Sunday "
ON PREPARING FOR THE MATCH AGAINST AUSTIN FC
"I believe that we're all professionals. We need to stay healthy
and also recover – always a good recovery. That would help us
into the next game. Everybody's ready to step into the game and
deliver, so everybody recovers to help the team. We're just going
to perform and recover and make sure we get into the next game
with the right attitude and the right mentality."
ON THE TAKEAWAYS FROM WEDNESDAY
Coming off of three straight wins, I don't think it's time to dive too
deep into this game, especially a game where I think we could
have had a point or a win. We'll build off of this and look at all
of the positives from here and move onto the next game on the
weekend.
MILESTONES ON THE HORIZON
CALEB PORTER
• Has won 94 MLS regular-season matches as a head coach and
is six wins away from reaching 100 all-time.
WAYLON FRANCIS
• Has made 98 regular-season starts for the Crew and needs two
more to reach 100.
PEDRO SANTOS
• Has made 97 regular-season starts for the Crew and needs
three more to reach 100.
JOSH WILLIAMS
• Has made 149 regular-season appearances for the Crew and
needs one more to reach 150.
COURTESY COLUMBUS CREW COMMUNICATIONS