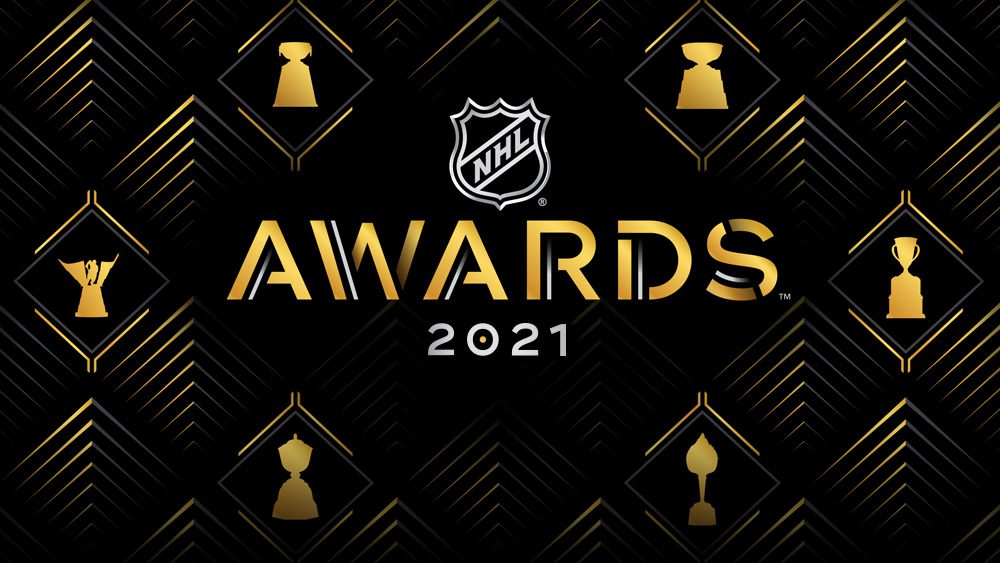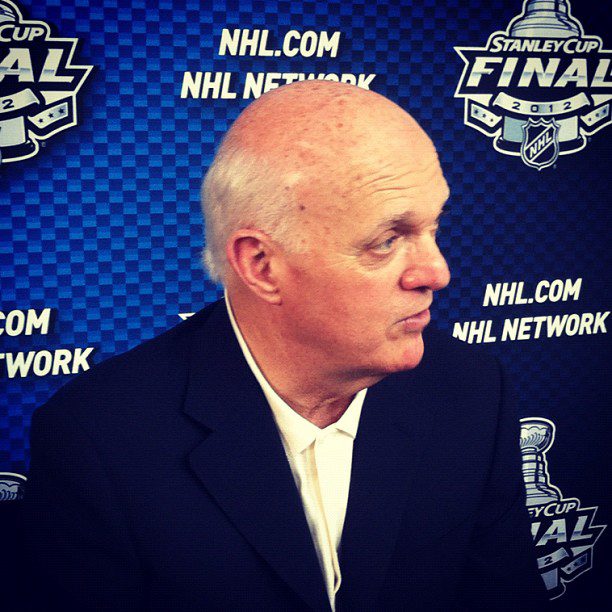 NEW YORK (June 22, 2021) – Lou Lamoriello of the New York Islanders is the 2020-21 recipient of the Jim Gregory General Manager of the Year Award. Voting for this honor was conducted among NHL Club General Managers and a panel of NHL executives, print and broadcast media at the conclusion of the Second Round of the Stanley Cup Playoffs.
Lamoriello was named on 30 of 41 ballots, including 12 first-place selections, for 104 voting points. Second-place Marc Bergevin of the Montreal Canadiens was the top selection on the most ballots, 13, in garnering 79 voting points. Bill Zito of the Florida Panthers (45 points) led a close three-way race for third place that included Joe Sakic of the Colorado Avalanche (4th, 41 points) and Kelly McCrimmon of the Vegas Golden Knights (5th, 40 points).
Under Lamoriello's management the Islanders have advanced to the Stanley Cup Semifinals round for the second consecutive year, achieving a feat last done by the franchise for six straight seasons from 1978-79 through 1983-84. The Islanders have recorded 27 playoff wins since Lamoriello was hired ahead of the 2018-19 season; the only franchise with more in that span is their current Stanley Cup Semifinals opponent, the Lightning (29). A year after obtaining forward Jean-Gabriel Pageau and defenseman Andy Greene prior to the trade deadline, Lamoriello added forwards Kyle Palmieri and Travis Zajac on April 7 to aid this year's postseason push.
A three-time Stanley Cup champion and Hockey Hall of Fame inductee in the Builders Category in 2009, Lamoriello is in his 33rd season as an NHL general manager. Winner of the Jim Gregory in his first year as a finalist in 2019-20, he is the first two-time winner since the award's inception in 2009-10.
The NHL General Manager of the Year Award was first presented in 2009-10. It was renamed in 2019-20 in honor of Jim Gregory, the 2007 Hockey Hall of Fame inductee who served as Toronto Maple Leafs general manager and a League executive for four decades.
For more on the Jim Gregory General Manager of the Year Award, including a list of past winners, click here.
2020-21 Jim Gregory General Manager of the Year Award Voting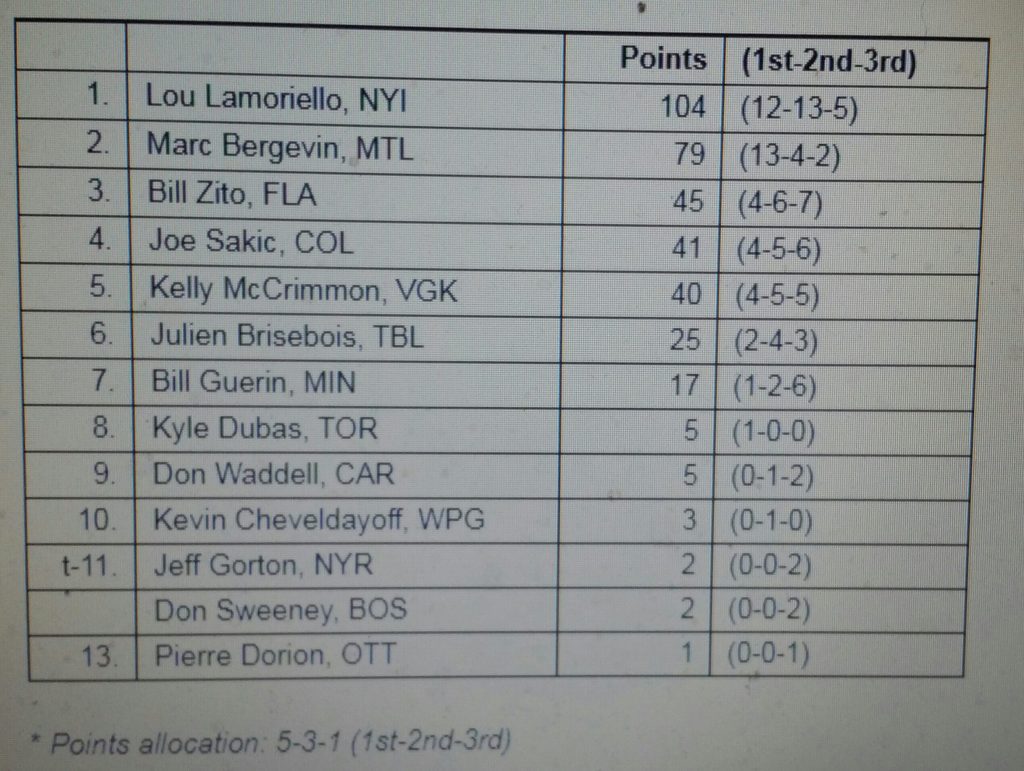 COURTESY NHLmedia.com