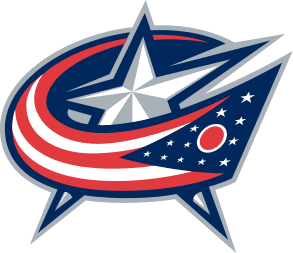 JUNE 23, 2021
Name John Tortora Senior VP, Chief Legal Counsel; Marcus Stephenson named VP, Digital Media and Content; Becky Magaw promoted to VP, Human Resources
COLUMBUS, OHIO – The Columbus Blue Jackets announced today that longtime NHL executive John Tortora has joined the organization as senior vice president and chief legal officer, headlining a trio of moves involving the executive staff of the National Hockey League club's business operations. The club also has named Marcus Stephenson vice president, digital media and content and promoted Becky Magaw to vice president, human resources.
Tortora has spent the past 25 years working in professional hockey, most recently with the San Jose Sharks. He joined the Sharks in 2011 as executive vice president, general counsel and was later promoted to chief operating officer and ultimately co-president. He also served as an alternate governor for the club, was an honorary board member of the Sharks Foundation and oversaw business operations for the Sharks, SAP Center and Sharks Ice. During his tenure in San Jose, the Sharks hosted the 2019 NHL All-Star Weekend, reached the Stanley Cup Final in 2016, hosted a Stadium Series Game at Levi's Stadium (70,205 fans) in 2015 and relocated their American Hockey League affiliate from Worcester, Massachusetts to San Jose that same year.
Prior to joining the Sharks, Tortora spent 14 years at the NHL office in New York and concluded his tenure as the League's vice president of media and business affairs. One of his primary responsibilities in that role was advising and negotiating local and national radio and television partnerships. Born and raised in New Jersey, Tortora is a graduate of Seton Hall University, where he earned both a bachelor's degree in accounting and his law degree.
Stephenson rejoins the organization after spending nearly two years as vice president, digital and programming with the Washington Football Team, where he oversaw the digital marketing and content studio business units for one of the NFL's most storied franchises. A social media industry leader, he has over 15 years of experience with companies as diverse as EA Sports, Scotts Miracle-Gro, THQ and SBC Advertising. The Geneva, Ohio native returns to the Blue Jackets, where he served as the director of digital media from 2012-14.
Magaw has spent nearly 13 years with the Blue Jackets, including the past five as senior director of human resources. She joined the organization in November 2008 as a partnership activation specialist and in 2011 was promoted to partner activation manager. In 2015, she was instrumental in the planning and execution of the NHL All-Star Celebration hosted by the Blue Jackets. The Wyoming, Ontario native is a graduate of Miami University, received her master's degree in sport management from The Ohio State University and her master's in human resources and employee relations from Penn State University.
‐ CBJ ‐
Full and partial season tickets for the Blue Jackets' 2021-22 campaign are currently available for purchase.  Information on all ticketing options can be obtained by calling (800) NHL‐COLS or by visiting BlueJackets.com.
COURTESY BLUE JACKETS COMMUNICATIONS