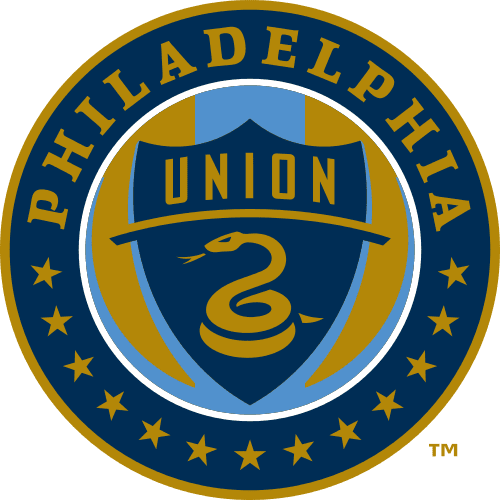 MIAMI, Florida – The quarterfinals of the 2021 Scotiabank Concacaf Champions League are done and dusted and a number of players came up with big performances in this week's second legs. From the month of May.
Here is the Team Of The Week from this week's matches in the SCCL.
GK Luis Cardenas, Monterrey
Cardenas made three saves and two clearances to help Monterrey pick up a 3-0 second leg win over Columbus Crew SC, earning a spot in the next round. Cardenas now has two clean sheets in the SCCL.
DF Miguel Layun, Monterrey
Nearly two years after his sensational free kick goal in the 2019 SCCL semifinals versus Sporting Kansas City, Layun did it again on Wednesday in Rayados' 3-0 triumph against Columbus by curling in a right-footed free kick for Monterrey's third goal. Layun also had a steal and completed 77 percent of his passes.
DF Jakob Glesnes, Philadelphia Union
Much of the attention of the Union is focused on their attack, but Glesnes once again was a mountain in defense in Tuesday's 1-1 draw with Atlanta United to help seal Philadelphia's passage to the semifinals. Glesnes had a steal and completed 16 of 17 passes.
DF Adrian Aldrete, Cruz Azul
Cruz Azul have conceded just one goal in the SCCL thanks in large part to Aldrete, who had 82 percent passing accuracy and one steal to help Cruz Azul register a 1-0 clean sheet win over Toronto FC.
DF Pablo Aguilar, Cruz Azul
Aguilar also contributed to the Cruz Azul clean sheet with a strong defensive performance, while adding some muscle in attack. Aguilar had two shots and completed 55 of 58 passes against Toronto FC.
MF Santiago Sosa, Atlanta United
Sosa started all four of Atlanta United's SCCL matches and scored the goal in Tuesday's 1-1 draw at Philadelphia. In his four SCCL matches, Sosa had eight ball recoveries and averaged more than a 90% passing completion rate, including completing 68 of 69 passes on Tuesday, along with three shots and three steals.
MF Leonardo Suarez, Club America
Suarez was a headache for the Portland defense all night long in Club America's 3-1 victory versus the Timbers. Suarez won a penalty that set up the second goal for Las Aguilas, and then scored a goal himself, icing the game with a strong left-footed shot.
MF Jamiro Monteiro, Philadelphia Union
Monteiro continues to amaze after another top performance for the Union in the 1-1 draw with Atlanta United. Monteiro completed 51 of 53 passes to give Philadelphia plenty of midfield punch and keep Atlanta United's comeback hopes in check.
MF Alvaro Fidalgo, Club America
The silky smooth Fidalgo served up a couple warning shots in Club America's 3-1 win over Portland, with two attempts and a passing accuracy rate of 94 percent. Fidalgo's ability to hold possession played a big role in Club America's qualification for the next round.
FW Maximiliano Meza, Monterrey
Meza was the right man at the right spot on two occasions in Monterrey's 3-0 win over Columbus, scoring two goals on just three shots. Not bad for a player who was playing in his first 2021 SCCL match.
FW Federico Vinas, Club America
Vinas spearheaded Club America's 3-1 win against the Timbers with a pair of goals. The first came off a thumping header in which he out-jumped the Portland defense, followed by a coolly converted penalty. Vinas now has three goals in the 2021 SCCL.
COURTESY PHILADELPHIA UNION COMMUNICATIONS & CONCACAF