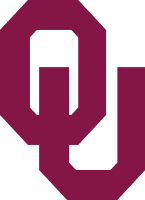 June 10, 2021
OKLAHOMA CITY — Rewriting the Division I softball record book this season would have meant nothing had Oklahoma failed to win the national title in the final chapter.
The top-seeded Sooners indeed closed the book at the Women's College World Series by claiming their third national crown in the last five seasons with a 5-1 triumph over 10th-seeded Florida State before a crowd of 10,830 at USA Softball Hall of Fame Stadium on a humid Thursday afternoon.
Before the 2021 season began, OU head coach Patty Gasso envisioned another title in the immediate future, and she was prophetic.
"I knew we were good," Gasso reiterated Thursday. "What got us here was really good leadership, a great staff, great strength coach, great hitting coach, great pitching coach. Just surrounded with some really hardworking people. I think these hardworking people had so much belief in this team and they felt it daily. We practiced hard. We practiced hard daily. They'll tell you that. That's how it all pays off. It's just a lot of hard work and a lot of belief in our culture and our championship mindset and all that we put to work there."
En route to winning their fifth championship overall (2000, 2013, 2016, 2017, 2021), the Sooners set multiple single-season NCAA records, including team batting average, team slugging percentage, on-base percentage, home runs and runs scored, among others.
After much ado about the OU offense the entire season – and understandably so – it was the overwhelmingly reliable pitching of senior lefthander Giselle Juarez that stabilized the Sooners (56-4).
Voted the WCWS most outstanding player, Juarez (23-1) pushed her record to 5-0 in the tournament by allowing just one run on two hits, striking out seven and walking two for her second complete game in roughly 20 hours.
FSU's lone run Thursday came on an infield fly with two outs in the third inning that freshman second baseman Tiare Jennings lost in the sun and turned into an RBI double for third baseman Sydney Sherrill, who hails from Moore. Otherwise, Juarez tossed a one-hit shutout.
"I felt good," said Juarez, who threw 218 total pitches in her two-game championship series sweep of the Seminoles (49-13-1). "I knew adrenaline was going to be going through (me). I mean, it was my last game here as a Sooner, and I just wanted to leave it all out there on the field for my teammates, and that's what I did."
Fittingly, the final championship out came on a lazy fly ball to Juarez in the circle. "It felt like slow motion," Juarez said. "Just a surreal, awesome moment."
All told in the WCWS, Juarez surrendered 16 hits, four runs, eight walks, and had 38 strikeouts in 31 1/3 innings.
"My heart just was overflowing with joy for her because it was a tough season for her," Gasso said of Juarez. "She had a lot of things to prove after 2019 didn't finish the way she wanted. She went through some really tenacious (biceps) surgery and rehab just to get back and play that last season. I'm just overwhelmed with joy for that young lady because she was very diligent and fought through it and didn't have her best season. And she would tell you that, but I don't know that it matters right now to her because she had that moment in the course of about seven days. It caps off her career in the most ultimate way you could ever think of."
OU senior rightfielder Nicole Mendes said, "I just can only smile because it's such a G thing to do, to come in and to say, 'OK, you know what? I'm going to own this one, and I'm going to bounce back from this injury, and I'm going to carry my team to this championship.' Such a special moment."
In addition to Juarez capturing the MOP award, Jocelyn Alo, Mackenzie Donihoo, Kinzie Hansen, Mendes and Jennings were named to the all-tournament team.
Previously plagued by slow starts throughout the WCWS after scoring 10 total runs in the first three innings of its first seven games, OU had no such problem in the title bout, scoring all its runs in the first three innings.
The season's final conquest began with Alo adding to her single-season school record by swatting her 34th home run of the season with a solo shot to left field in the bottom of the first inning.
Freshman centerfielder Jayda Coleman followed with a solo blast of her own to left in the second inning.
It was the 45th multi-home run game of the season for the Sooners, who hit homers in 58 of their 60 games. They also set WCWS records for home runs (15), runs scored (49) and hits (67).
OU pushed its lead to 5-1 on a passed ball and a two-run double off the top of the wall from Coleman that was inches away from being her second straight home run. The Sooners went 48-0 when holding opponents under three runs this season.
Including the last two innings of Game Two, OU outscored the Seminoles 10-1 to close out the title series.
Not only did the Sooners set Division I single-season records for most home runs and runs scored, they achieved this in far fewer games than previous record-setters. Hawaii set the home run record of 158 in 2010 after playing 66 games, while Arizona's record of 629 runs scored in 1995 came in 72 games.
COURTESY OKLAHOMA ATHLETIC COMMUNICATIONS