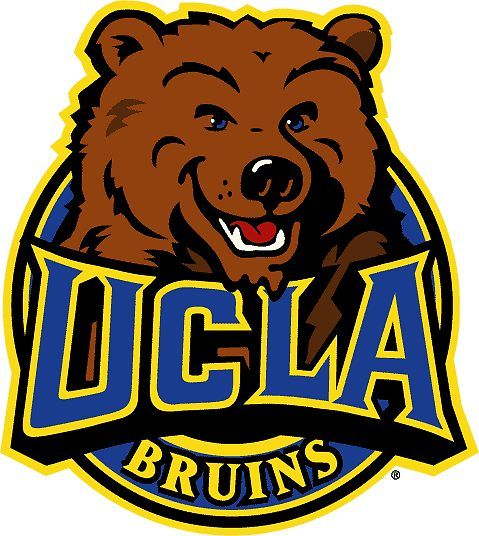 June 11, 2021
For the third year in a row, Rachel Garcia has been named the Honda Sport Award winner for Softball, as announced on Friday by Chris Voelz, Executive Director of THE Collegiate Women Sports Awards (CWSA).
Garcia becomes the second Bruin to be named a three-time winner of the Honda Sport Award for Softball, joining four-time winner Lisa Fernandez (1990-1993). Garcia and Fernandez are two of seven UCLA softball players to win the Honda Award for Softball (Natasha Watley, 2003; Jennifer Brundage, 1995; Janice Parks, 1989; Lisa Longaker, 1988; Debbie Doom, 1984). Garcia became the third Bruin softball player (fifth UCLA athlete overall) to win the Honda Cup as the 2019 Collegiate Woman Athlete of the Year (Watley, 2003; Fernandez, 1993).
"I'm so thrilled to have the privilege to receive the Honda Award for Softball," Garcia said. "It is such an honor to be named alongside Dejah Mulipola (Arizona), Montana Fouts (Alabama) and Sami Williams (Iowa State), who are such standouts in this sport. Especially after this past year of challenges and uncertainty we've all been through, I couldn't be more proud to represent UCLA as a student-athlete and to call myself a Bruin. It has truly been the most rewarding experience of my life. I sincerely thank my coaches, teammates, staff, fans and family for their incredible support and for helping me achieve this humbling accomplishment. I could not do what I do without them."
The Honda Sport Award has been presented annually by the CWSA for the past 45 years to the top women athletes in 12 NCAA-sanctioned sports and signifies "the best of the best in collegiate athletics." The winner of the sport award becomes a finalist for the Collegiate Woman Athlete of the Year and the prestigious 2021 Honda Cup, which will be presented on a telecast on CBS Sports Network on June 28 at 6 p.m. PT. Garcia was chosen by a vote of administrators from over 1,000 NCAA-member schools.
Garcia earned numerous awards in her senior season, including NFCA First Team All-American and All-Region, Pac-12 Conference Player of the Year and All-Pac-12 First Team, Senior CLASS Award winner and Top 3 finalist for USA Softball POY. She went 18-3 with a 1.39 earned run average and 183 strikeouts in 136 1/3 innings, while adding a .342 batting average, 13 home runs and 35 runs batted in.
The senior, who will be going for gold with Team USA Softball next month in Tokyo, appeared in 29 games, making 18 starts. She posted 12 complete games, seven solo shutouts and two saves, limiting opponents to a .183 batting average. At the plate, Garcia had a team-best .708 slugging percentage and .473 on base percentage, was second with 30 walks, third in average and tied for third in homers. A three-time Pac-12 Pitcher of the Week and two-time Pac-12 Player of the Week, Garcia allowed zero or one earned run in 25 of her 29 appearances, reaching double figures in strikeouts seven times. She pitched the second no-hitter of her career on April 16 at Oregon State. At the plate, she had hits in 34 of her 45 games.
"I am so proud that Rachel has received the Honda Award for the third time," UCLA head coach Kelly Inouye-Perez said. "Rachel is the best two-way player since Lisa Fernandez, so it's only fitting that they are the two Bruins to have received this honor at least three times. Rachel has impacted the game in the circle and at the plate consistently in big moments all year. She has left her mark on the college game and I can't wait to see her go for the gold with Team USA in Tokyo this summer."
The CWSA, celebrating its 45th anniversary year, has honored the nation's top NCAA women athletes for their superior athletic skills, leadership, academic excellence and eagerness to participate in community service.  Since commencing its partnership in 1986, Honda has provided more than $3.4 million in institutional grants to the universities of the award winners and nominees to support women's athletics programs.
COURTESY UCLA ATHLETIC COMMUNICATIONS