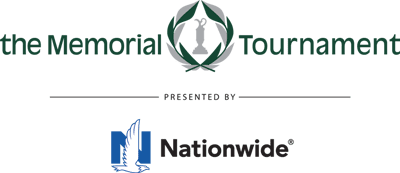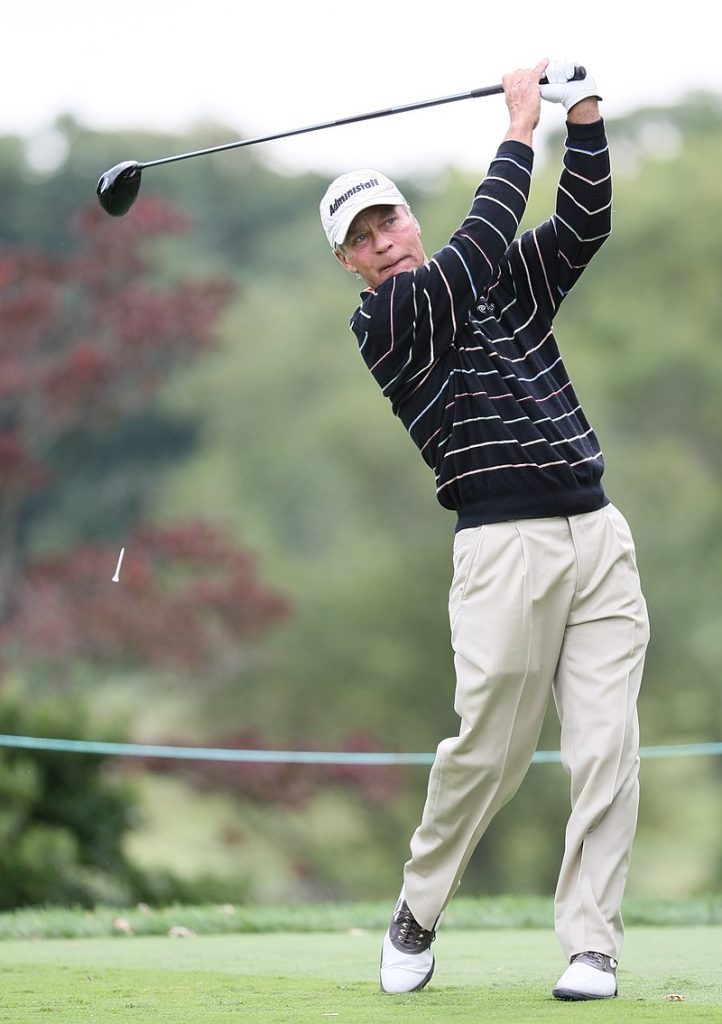 June 6, 2021
Dublin, Ohio – The Captains Club announced today that two-time Masters winner and World Golf Hall of Fame member Ben Crenshaw has been selected the Honoree for the 47th Memorial Tournament, scheduled for the week of May 30 – June 5, 2022. Crenshaw is the 79th individual chosen to receive the prestigious honor that will be presented during the annual Honoree Ceremony next June 1 at Muirfield Village Golf Club.
From his beginnings with a Hall-of-Fame teacher to dominating at the collegiate level to emotional highs at the Masters Tournament and the 1999 Ryder Cup, Crenshaw has etched his name into some of golf's most indelible moments. As his playing career wound down, Crenshaw began in earnest a career in golf course architecture, and, in partnership with Bill Coore, he enjoys a reputation as one of the game's finest course designers.
"I'm very honored and unbelievably humbled," Crenshaw, 69, said. "I told [wife] Julie, 'I just got a call I wasn't expecting at all.' Hearing Jack on the other end is so special. I spent a lot of great weeks at Muirfield Village Golf Club, and I'm happy to be following Nick Price, a great friend. I've always been partial to Jack Nicklaus, and I've admired him for as long as I can remember for all that he's done in his life and career. He's been gracious with his time with me, not only as a player and a friend, but as a great architect as well."
Born Jan. 11, 1952, in Austin, Texas, Crenshaw was introduced to the game by his father Charlie, a schoolteacher. When Crenshaw was 8 years old, his father placed him under the guidance of Harvey Penick, a legendary teacher at Austin Country Club, who cut down a 7-iron for the youngster, showed him the proper grip, and watched as his student established a remarkable career.
Few golfers have joined the PGA TOUR with greater expectations to succeed than Crenshaw. With 17 amateur victories, including three consecutive NCAA individual titles from 1971-73, while an All-American at the University of Texas, Crenshaw compiled the strongest amateur resume at the time since Nicklaus' years at Ohio State (Big Ten champion, NCAA champion, two-time US Amateur champion). Crenshaw won the Haskins Award as the top college golfer in each of the years he won the NCAAs, and along with Tom Kite, with whom he shared the '72 individual crown, he led the Longhorns to consecutive NCAA team titles in 1971-72.
"Because of my connections with friends who live in Austin, I have followed Ben's career fairly closely," Nicklaus said. "He's had a nice career, winning two Masters and many other tournaments, including his first start as a pro. He's also had a wonderful career in golf course design. He and Bill Coore have designed several golf courses of note. His contributions to the game of golf are worthy of recognition."
After he turned pro, Crenshaw lapped the field at the PGA TOUR Qualifying School by 12 shots, and then won his first PGA TOUR start at the San Antonio Texas Open, where he shot 14-under 270 and defeated Orville Moody by two strokes. In his next start the following week, he finished second. Renowned as one of the game's great putters, Crenshaw went on to capture 19 PGA TOUR titles, including his two Green Jackets. He is widely considered one of the greatest putters in the history of the game.
Like Nicklaus, golf's major championships were Crenshaw's goal, but it would take 11 years and a series of frustrating near-misses to claim his first title. He finished runner-up five times in majors, including twice at the Masters, before breaking through in 1984 at Augusta National Golf Club. Trailing Kite by two shots after 54 holes, Crenshaw put on a putting exhibition and stormed to a two-stroke victory over Tom Watson with a closing 4-under 68 and 11-under 277 aggregate total.
Eleven years later, he won his second Masters, seven days after his friend and mentor Penick had died. Crenshaw came to Augusta with a heavy heart and was struggling with his swing. But a swing tip from his caddie Carl Jackson turned his game around, and he putted so well that he avoided making a single three-putt. Beginning the final round tied for the lead with Brian Henninger—and with eight players all within two strokes—Crenshaw authored a final-round 68 that included "a Harvey bounce" off the trees at the second hole and birdies at 16 and 17 to close out one of the tournament's most improbable victories. It was also his most special.
"At the top it will always be the '95 Masters for me," said Crenshaw of his one-stroke victory over Davis Love III with a 14-under 274 total. "It came at a late stage in my career when I was struggling and had just lost my friend Harvey Penick, and it somehow all came together at my favorite tournament. It was an amazing time."
A four-time member of the U.S. Ryder Cup team, in 1981, '83, '87 and '95, Crenshaw was selected as captain of the U.S. squad for the 1999 matches at The Country Club in Brookline, Mass. The U.S. team trailed Europe 10-6 going into Sunday's singles matches, and no team had ever overcome such a large deficit. But the emotional Crenshaw used every bit of his stubborn Texas upbringing and knowledge of the game to inspire his team. And when Justin Leonard clinched the win with his 45-foot putt on the 17th hole, Crenshaw kissed the green and celebrated another historic moment in his career. The Americans won 8½ of a possible 12 points for a 14½ to 13½ triumph.
Crenshaw played in his final Masters in 2015 but returns to Augusta National each year to host the Champions Dinner, a responsibility he inherited from Byron Nelson. He has been bestowed just about every honor or award in the game including the Bob Jones Award (1991), Old Tom Morris Award (1997) and the Payne Stewart Award (2001). He was inducted into the World Golf Hall of Fame in 2002.
Crenshaw married wife Julie in 1985, and they have three daughters: Katherine, Claire and Anna.
For more information about the Memorial Tournament presented by Nationwide, please visit thememorialtournament.com. For the latest news and updates on social media, follow the Tournament on Twitter and Instagram at @MemorialGolf and on Facebook at Facebook.com/theMemorialTournament.
About the Memorial Tournament presented by Nationwide
The Memorial Tournament presented by Nationwide is held annually at Muirfield Village Golf Club in Dublin, Ohio, a suburb of Columbus. The Tournament, founded and hosted by Jack Nicklaus, is conducted each year with three goals in mind: to honor the memory of individuals living and deceased who have distinguished themselves in the game of golf; to showcase the world's best golfers competing on one of the most challenging venues in the world for the enjoyment of spectators; and to benefit many Greater Columbus Charities in alliance with the Nicklaus Children's Healthcare Foundation, Nationwide Children's Hospital and numerous other local organizations. For more information, visit www.thememorialtournament.com or call 614-889-6700.
About Nationwide
Nationwide, a Fortune 100 company based in Columbus, Ohio, is one of the largest and strongest diversified insurance and financial services organizations in the United States. Nationwide is rated A+ by both A.M. Best and Standard & Poor's. An industry leader in driving customer-focused innovation, Nationwide provides a full range of insurance and financial services products including auto, business, homeowners, farm and life insurance; public and private sector retirement plans, annuities and mutual funds; excess & surplus, specialty and surety; pet, motorcycle and boat insurance. For more information, visit www.nationwide.com. Follow us on Facebook and Twitter.
Nationwide, Nationwide is on your side and the Nationwide N and Eagle are service marks of Nationwide Mutual Insurance Company. © 2021
COURTESY MEMORIAL TOURNAMENT COMMUNICATIONS