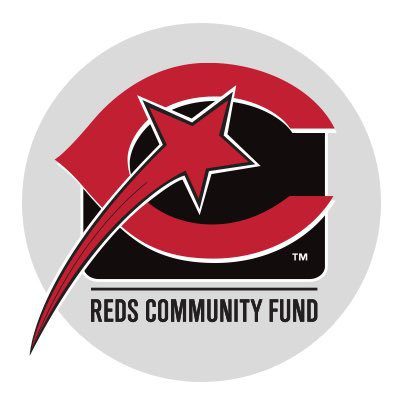 Kid Glove and the Reds Community Fund have partnered to ensure the 72-year-old fundraising program will continue to serve local baseball and softball organizations in Greater Cincinnati and Northern Kentucky.
Founded in 1949, the Kid Glove Program has two primary purposes: providing baseball and softball equipment to hundreds of area teams and schools and allowing kids to attend Cincinnati Reds games.
The Kid Glove board, along with the Cincinnati Reds and the Reds Community Fund, will use their collective resources to continue the legacy of the program and longtime executive secretary Paul Kramer, who passed away in 2020.
"Paul was the heart and soul of the Kid Glove program for 35 years and helped raise millions of dollars to provide equipment for hundreds of youth baseball and softball teams," said Charley Frank, executive director of the Reds Community Fund. "We are committed to Paul's mission to make baseball and softball accessible to the entire community."
The organizations will have the opportunity to fundraise by selling $12 View Level tickets to select 2021 Reds home games. Five dollars of each ticket sold will be donated back to the participating team.
Kid Glove Games for the 2021 season:
June 8 – Reds vs. Milwaukee Brewers, 7:10 p.m.
June 30 – Reds vs. San Diego Padres, 7:10 p.m.
July 19 – Reds vs. New York Mets, 7:10 p.m.
August 5 – Reds vs. Pittsburgh Pirates, 7:10 p.m.
August 19 – Reds vs. Miami Marlins, 7:10 p.m.
August 30 – Reds vs. St. Louis Cardinals, 6:40 p.m. (Paul Kramer Game with Kid Glove pregame ceremonies)
To register a team or organization for the Kid Glove fundraising program, please visit www.reds.com/KidGlove.
Kid Glove board members will announce plans soon regarding applications for annual support, grants and scholarships. The program also plans to continue relationships with vendors, suppliers and sponsors that have been associated with Kid Glove over the years.
"It's important that we keep the program going," said Jim MacFarland, Kid Glove board member. "With Paul's connections and through our relationship with the Reds, we're confident that we can keep our mission moving forward. Kids today and baseball in general need this program more now than ever."
In 2019, the program generated more than $400,000 and distributed roughly 350,000 baseballs and softballs, as well as 7,000 pieces of equipment for more than 40,000 boys and girls in Greater Cincinnati and Northern Kentucky.
COURTESY CINCINNATI REDS & MLBpressbox.com