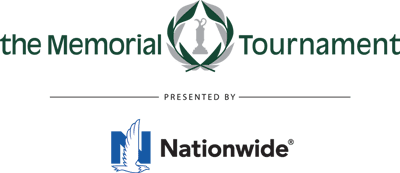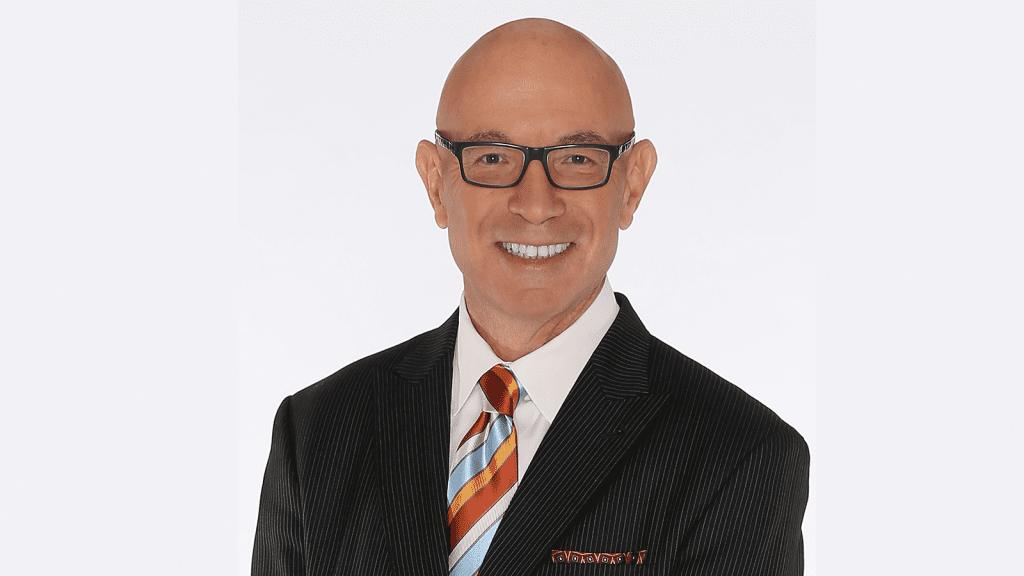 Dublin, Ohio – Officials of the Memorial Tournament presented by Nationwide have announced that award-winning journalist Tim Rosaforte has been named the recipient of the 2021 Memorial Golf Journalism Award.

Rosaforte, 65, who lives in Jupiter, Fla., enjoyed a successful career in both print and broadcast journalism. His career began in 1977 at the Tampa Times after graduating with a journalism degree from the University of Rhode Island, where he played linebacker on the football team. He moved from Tampa to the Sun-Sentinel in Fort Lauderdale, Fla., in 1981 and then worked at The Palm Beach Post from 1987-93.

His print career continued at Sports Illustrated from 1994-96 before joining Golf World and Golf Digest as a senior writer for the sister publications. On the broadcast end, Rosaforte served as co-host of USA Network's "PGA TOUR Sunday" program starting in 2003 and then moved to Golf Channel in 2007 as a reporter and analyst. He retired in December 2019 because of health issues and recently was diagnosed with early-onset Alzheimer's Disease.

Jim Nantz, the iconic voice of CBS Sports who was named the 2020 Memorial Golf Journalism Award recipient, reached out to Rosaforte this fall to invite him to the Nantz National Alzheimer Center (NNAC) in Houston to seek alternative treatment. Nantz lost his father to Alzheimer's in 2008 and has dedicated his charitable focus to battling the disease. That led to the inception in 2011 of the world-renowned research and referral center in Houston that treats thousands of Alzheimer's patients each year.

"If we are able to navigate out of this pandemic by the next Memorial Tournament May 31—June 6, 2021, we look forward to gathering on Wednesday of the Tournament for the Honoree Ceremony, and hosting and paying tribute to two incredibly deserving individuals in Tim and Jim Nantz," said Memorial Tournament Founder and Host Jack Nicklaus, who personally called Rosaforte to inform him of his selection by the Memorial Tournament Journalism Committee.

"Tim has been a great friend for some 40 years. We first met at Oak Hill during the 1980 PGA Championship, and our paths have crossed countless times since. Tim is also one of this generation's great golf journalists. He has developed relationships and trust from so many in the game, and you always knew that if there was an important story to be told in golf, Tim was going to be the first call you received and usually the first one to report it. He has been honored by many organizations and deservedly so, and Barbara and I are delighted that the Committee selected Tim, and that our Tournament now has the opportunity to pay tribute to Tim and his wonderful career."

A recipient of more than 40 writing awards and author of five books, Rosaforte received the PGA of America Lifetime Achievement Award in Journalism in 2014. More recently, he became the first journalist to be given an honorary membership to the PGA of America. Rosaforte is just the 12th person to become an honorary member of the PGA, which is granted after a vote of PGA delegates to recognize individuals for their outstanding contributions to the game of golf.

The Memorial Golf Journalism Award was created to honor and pay tribute to golf journalists who have served their profession with conspicuous honor and made a major contribution and impact on golf journalism. Each year the winner is recognized during the Memorial Tournament Honoree Ceremony held annually on Wednesday of Tournament week. Additionally, plaques highlighting the careers and achievements of each recipient are permanently displayed in the Memorial's press room.

Rosaforte joins an esteemed list of past recipients that includes:

1982 – Bernard Darwin, Herb Graffis, O.B. Keeler, Henry Longhurst, Grantland Rice
1983 – Charles A. Bartlett, Pat Ward-Thomas
1984 – Tom Scott, Herbert Warren Wind
1985 – Charles Price
1986 – Will Grimsley
1987 – Leonard Crawley
1988 – Bob Harlow
1989 – William D. Richardson
1990 – Percy Huggins
1991 – Dick Taylor
1992 – Jack Whitaker
1993 – Peter Dobereiner
1994 – Dan Jenkins
1995 – Jim Murray
1996 – Bob Green
1997 – Furman Bisher
1998 – Michael Williams
1999 – Bob Drum, Ronald Heager, Peter Ryde, Lincoln A. Werden
2000 – Dave Anderson, Renton Laidlaw, Nick Seitz
2001 – Leonard Kamsler, Michael McDonnell, Tom Ramsey, Robert Sommers
2002 – Kaye Kessler
2003 – Al Barkow
2004 – Marino Parascenzo
2005 – Jim McKay
2006 – Sadao Iwata
2007 – Frank Chirkinian
2008 – Ken Bowden
2009 – David "Dai" Davies, Tom Place
2010 – Ron Green Sr.
2011 – Art Spander
2012 – Bob Verdi
2013 – Dave Kindred
2014 – Jaime Diaz
2015 – Donald "Doc" Giffin
2016 – John Garrity, Rhonda Glenn
2017 – Jerry Tarde
2018 – Ron Balicki, Larry Dorman
2019 – Peter Alliss
2020 – Jim Nantz

The 2021 Memorial Tournament presented by Nationwide is scheduled for May 31—June 6 at world-renowned Muirfield Village Golf Club. For more information, please visit thememorialtournament.com. For the latest news and updates on social media, use hashtag #theMemorial and follow the Tournament on Twitter and Instagram at @MemorialGolf and on Facebook at Facebook.com/theMemorialTournament.
About the Memorial Tournament presented by Nationwide
The Memorial Tournament presented by Nationwide is held annually at Muirfield Village Golf Club in Dublin, Ohio, a suburb of Columbus. The Tournament, founded and hosted by Jack Nicklaus, is conducted each year with three goals in mind: to honor the memory of individuals living and deceased who have distinguished themselves in the game of golf; to showcase the world's best golfers competing on one of the most challenging venues in the world for the enjoyment of spectators; and to benefit many Greater Columbus Charities in alliance with the Nicklaus Children's Healthcare Foundation, Nationwide Children's Hospital and numerous other local organizations. For more information, visit www.thememorialtournament.com or call 614-889-6700.
About Nationwide
Nationwide, a Fortune 100 company based in Columbus, Ohio, is one of the largest and strongest diversified insurance and financial services organizations in the United States. Nationwide is rated A+ by both A.M. Best and Standard & Poor's. An industry leader in driving customer-focused innovation, Nationwide provides a full range of insurance and financial services products including auto, business, homeowners, farm and life insurance; public and private sector retirement plans, annuities and mutual funds; excess & surplus, specialty and surety; pet, motorcycle and boat insurance. For more information, visit www.nationwide.com. Follow us on Facebook and Twitter.
COURTESY MEMORIAL TOURNAMENT COMMUNICATIONS