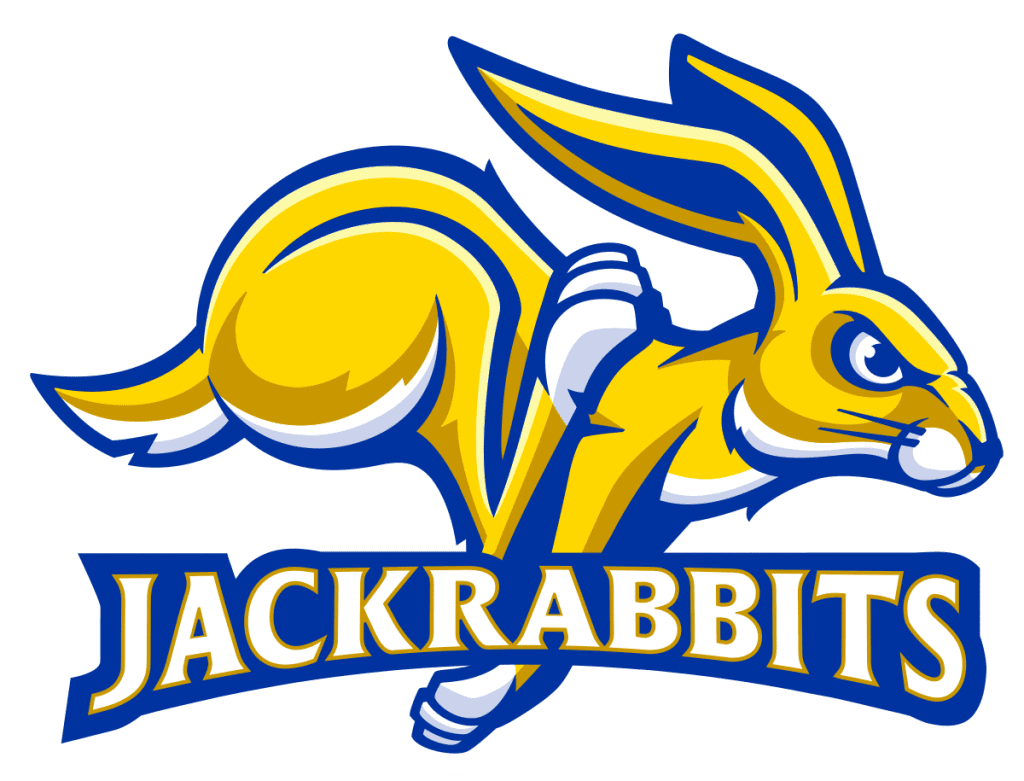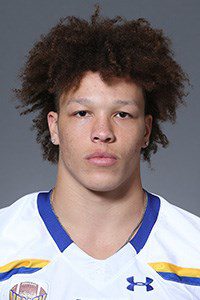 5/16/2021
FRISCO, Texas – South Dakota State's first-ever appearance in a national championship football game came up one play and 16 seconds short as Sam Houston put together a game-winning drive in the closing minutes to defeat the Jackrabbits, 23-21, at a rain-soaked Toyota Stadium.
In winning its first Football Championship Subdivision title, second-seeded Sam Houston completed an undefeated season with a 10-0 mark. The top-seeded Jackrabbits ended the spring campaign with an 8-2 record.
SDSU overcame an injury to starting quarterback Mark Gronowski on the first offensive series and the weather to battle back from a 17-7 deficit to regain the lead in the fourth quarter. The Jackrabbits rode the legs of freshman running back Isaiah Davis, who scored on a 28-yard run two minutes into the final stanza, then gave SDSU its first lead since 7-0 with an 85-yard burst with 5 minutes and 41 seconds remaining.
Sam Houston followed with the game-winning drive, a methodical 16-play, 65-yard march. The Bearkats converted twice on short-yardage fourth-down plays – the second of which was a 5-yard pass to Jequez Ezzard on fourth-and-3 that set up Sam Houston with first and goal at the Jackrabbit 10. After two incompletions, quarterback Eric Schmid found Ife Adeyi in the middle of the end zone for a 10-yard touchdown with 16 ticks left on the clock.
The extra point was missed, giving SDSU an opportunity to win the game with a field goal. The Jackrabbits moved the ball to the Sam Houston 47 after a 27-yard kickoff return by Jordan Meachum and 9-yard pass from backup quarterback Keaton Heide to Zach Heins, but SDSU's last-ditch effort in the final seconds with a series of laterals came up short.
Early on, the weather was the story. The game began in heavy rain, which hindered both squads' offensive and special teams efforts. The Jackrabbits recovered a botched snap on Sam Houston's first offensive possession at the Bearkats' 41 and SDSU quickly turned that miscue into seven points a Davis scored from a yard out after a 20-yard run for the first of his three touchdowns on the day.
Davis rushed for a career-high 178 yards on 14 carries.
After a bobbled snap when lining up for a punt on its next possession at its own 17, Sam Houston dodged a bullet when the Jackrabbits botched a snap and hold of their own on what would have been a 34-yard field goal.
Sam Houston began to gain control in the second quarter, tying the game when Ezzard caught a pass from Schmid along the left sideline and weaved his way through the Jackrabbit defense in the middle of the field for a 35-yard touchdown.
The game was delayed for nearly 75 minutes due to lightning in the area, and when play resumed the Bearkat duo of Schmid and Ezzard hooked up again for a 15-yard touchdown. Ezzard hauled in 10 catches on the day for 108 yards, while Adeyi tallied five catches for 73 yards.
Seth Morgan provided the only points of the third quarter for either team with a 45-yard field goal for Sam Houston.
SDSU finished with a 362-353 advantage in total offense. Heide completed 11-of-22 passes for 107 yards and an interception. Gronowski attempted only two passes before his injury, completing one for 16 yards. Zach Heins caught three passes for 44 yards, with Janke adding three receptions for 35 yards.
Schmid completed 20-of-37 passes for 209 yards, while Ramon Jefferson paced the running game for Sam Houston with 16 carries for 96 yards.
Adam Bock registered eight tackles to lead the Jackrabbits, followed by six each by Michael Griffin II and Preston Tetzlaff.
Braiden Clopton tallied a game-high 10 tackles for Sam Houston.
NOTES
Sunday's game marked the first-ever meeting between South Dakota State and Sam Houston
The Jackrabbits dropped to 11-10 all-time in FCS playoff games
SDSU was playing its first championship game in program history and made its ninth consecutive appearance in the FCS playoffs
Isaiah Davis set a career high with his 178 rushing yards and tied a career high with three touchdown runs
Davis' 85-yard touchdown run in the fourth quarter was SDSU's longest play of the season
Davis finished with 305 all-purpose yards (178 rushing, 114 kickoff returns and 13 receiving), becoming the second player in SDSU playoff history to top the 300-yard mark (Zach Zenner, 324 yards at Montana State in 2014)
Davis reached the century mark in rushing for the fourth time this season and finished the year with a team-high 818 yards
Don Gardner set a career high with three pass breakups

COURTESY SOUTH DAKOTA STATE ATHLETIC COMMUNICATIONS