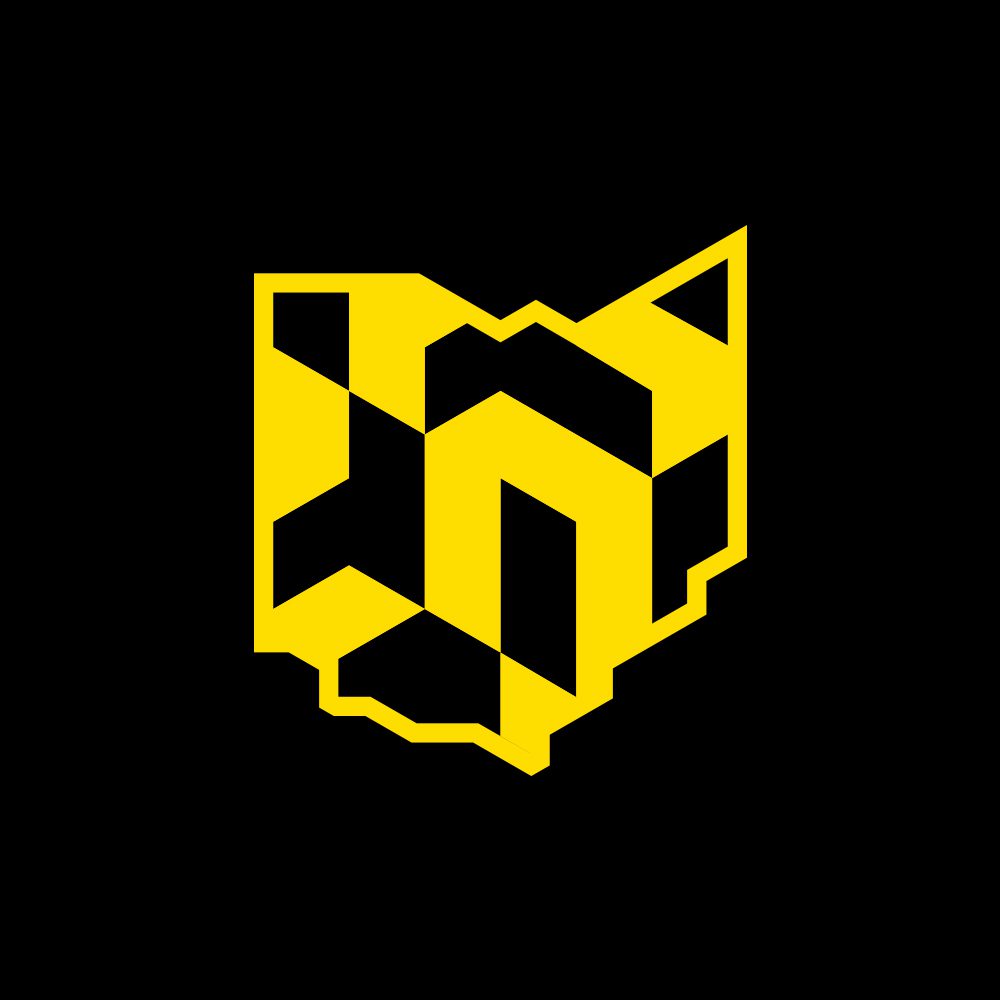 COLUMBUS
CREW
2021 REGULAR SEASON:
(1-2-2, 5 pts.)
NEW YORK CITY
FC
2021 REGULAR SEASON:
(2-1-2, 8 pts.)
Date: Saturday, May 22
Match Time: 7:30 p.m. ET
Kickoff: 7:38 p.m. ET
Location: Red Bull Arena (Harrison, New Jersey)
Regional TV: Bally Sports Ohio Neil Sika (play-by-play) Jordan Angeli (analyst)
Brett Hiltbrand (sideline)
97.1 The Fan [Radio]: Chris Doran (play-by-play)
ColumbusCrew.com Spanish Audio Stream: Juan Valladares (play-by-play)
OHIOHEALTH PLAYER AVAILABILITY REPORT
Out: Kevin Molino – L Hamstring Injury Aidan Morris – L Knee Injury Milton Valenzuela – R Thigh Injury Marlon Hairston – L Knee Injury Perry Kitchen – R Thigh Injury
Questionable: Derrick Etienne Jr. – R Thigh Injury Waylon Francis – L Thigh Injury Artur – R Hip Injury

Health and Safety Protocols
A player may be listed as "Questionable" or "Out" due to Health and Safety Protocols
for the following reasons:
• Quarantine due to participating in high risk behavior. • Quarantine related to being a high risk close contact. • Pending COVID-19 test results. • An inconclusive COVID-19 test result. • A positive COVID-19 test or a confirmed case of COVID-19. • Other illness not related to COVID-19.
COLUMBUS CREW FALLS 1-0 TO THE NEW ENGLAND
REVOLUTION
Last Saturday, Columbus Crew traveled to Gillette Stadium in
Foxborough, Massachusetts for a match against the New Eng- land Revolution. New England forward Adam Buksa scored the
only goal of the match in the 86th minute, giving the Revolution
a 1-0 win. Crew midfielder Liam Fraser made his Black & Gold
debut, entering as a substitute in the 67th minute of the raod
contest.
COLUMBUS CREW VS. NEW YORK CITY FC AT A GLANCE
Columbus Crew record: 5-5-4 (23 GF, 25 GA)
Home games: 4-1-3 (18 GF, 14 GA)
Road games: 1-4-1 (5 GF, 11 GA)
03/01/2020 CLB 1 at NYC 0 W Historic Crew Stadium
08/24/2020 CLB 0 at NYC 1 L Red Bull Arena
10/18/2020 CLB 3 vs NYC 1 W Historic Crew Stadium
THE CREW TRAVELS TO FACE NEW YORK CITY ON SATURDAY
Columbus Crew travels to Harrison, New Jersey for a match against
New York City FC on Saturday, May 22 at Red Bull Arena. The match is
set to be the 15th all-time regular-season meeting between the two
clubs, with the teams splitting a 5-5-4 record.
LAST REGULAR-SEASON MEETING
The two sides met three times during the 2020 regular-season. The
clubs opened the 2020 MLS regular-season on March 1 at Historic
Crew Stadium, with The Crew taking a 1-0 victory through midfielder
Lucas Zelarayan's first Crew goal in the 57th minute. On August 24, Co- lumbus Crew traveled to Red Bull Arena, with New York City snagging
a 1-0 victory off a 59th-minute Alexander Ring goal. The clubs met
again on October 18 at Historic Crew Stadium, with the Black & Gold
earning a 3-1 victory through goals by midfielders Artur and Pedro
Santos as well as forward Gyasi Zardes.
COACHES
Caleb Porter: 91-74-67 (Portland Timbers: '13 – '17; Columbus Crew: '19 – Present)
vs.
Ronny Delia: 14-9-5 (New York City FC: '20 – Present)
Records listed are MLS regular-season totals
2021 REGULAR-SEASON SNAPSHOT
COLUMBUS CREW – NEW YORK CITY FC
2021 MLS Regular Season: 2021 MLS Regular Season:
Points: 5 Points: 8
Points Per Game: 1.00 Points Per Game: 1.6
Eastern Conference: 11th Eastern Conference: Third
Home: 1-0-1 Home: 1-0-1
Away: 0-2-1 Away: 1-1-1
Goals For: 3 Goals For: 10
Goals Against: 4 Goals Against: 4
+/-: -1 +/-: +6
2021 Regular-Season Leaders
Goals: Zelarayan (1) Goals: Castellanos, Medina (4)
Assists: N/A Assists: Tinnerholm (2)
Shots: Diaz, Zelarayan (7) Shots: Castellanos (22)
Shots on Goal: Three players tied (3) Shots on Goal: Castellanos (10)
Fouls Suffered: Zelarayan (10) Fouls Suffered: Jasson, Sands (9)
Fouls Committed: Diaz (9) Fouls Committed: Castellanos (13)
Yellow Cards Issued: Francis (2) Yellow Cards Issued: Castellanos (2)
Saves Leader: Room (11) Saves Leader: Johnson (13)
GAA Leader: Room (0.8) GAA Leader: Johnson (0.8)
Wins: Room (1) Wins: Johnson (2)
WHERE TO WATCH/LISTEN
Saturday's road match against New York City FC begins at 7:30
p.m. ET and is set to be regionally televised on Bally Sports
Ohio and via stream on the Bally Sports App. Neil Sika, Jordan
Angeli and Brett Hiltbrand are slated to have the call in English.
The contest is also available in English on 97.1 The Fan, as well
as via stream on 971TheFan.com, with Chris Doran calling the
match. A Spanish audio stream is available on ColumbusCrew.
com, with Juan Valladares on the call.
ZARDES MAKES 200TH MLS REGULAR-SEASON START
With his start in Sunday's road contest against the New England Revolution, forward Gyasi Zardes reached 200 MLS
regular-season starts. Zardes played 66 minutes, registering
two shots, winning six aerial duels and making one clearance.
To date, the forward has made a total of 217 regular-season
appearances to go with his 200 starts, scoring 78 goals and
providing 23 assists. Since joining the Black & Gold ahead of
the 2018 season, Zardes has made 86 regular-season appearances (84 starts) while registering 44 goals and six assists.
DARLINGTON NAGBE: PASS MASTER
Through four matches in the 2021 MLS regular season, midfielder Darlington Nagbe leads the League in passing accuracy
among players who have attempted 50 or more passes. The
midfielder has made four starts while completing 184 of his
191 attempted passes for a passing accuracy percentage of
96.34%. Nagbe joined The Crew ahead of the 2020 MLS season
and has made 19 regular-season appearances (18 starts) while
scoring one goal and providing one assist. For a list of MLS
players with the highest passing accuracy this season, please
see the table below.
MLS PLAYERS WITH HIGHEST PASSING ACCURACY*
PLAYER ATT. COMP. %
Darlington Nagbe (CLB) ………191 184 96.34
Alfredo Morales (NYC)…………. 103 97 94.17
Joel Waterman (MTL)………….. 64 60 93.75
Anibal Godoy (NSH)…………….. 281 263 93.59
Marcelo Silva (RSL)…………….. 101 94 93.07
*2021 MLS regular season (50 or more passes only, as of 5/19/2021)
COLUMBUS CREW SENIOR INTERNATIONAL CAPS
Player National Team Caps Last Appearance
Liam Fraser Canada 4 1/16/20 vs. Iceland (friendly)
Luis Diaz Costa Rica 4 11/13/20 vs. Qatar (friendly)
Waylon Francis Costa Rica 7 3/22/19 vs. Guatemala (friendly)
Eloy Room Curacao 34 11/15/19 vs. Costa Rica (Concacaf Nations League)
Harrison Afful Ghana 77 9/08/18 vs. Kenya (AFCoN qua.)
Jonathan Mensah Ghana 60 6/29/19 vs. Cameroon (AFCoN)
Derrick Etienne Jr. Haiti 22 11/18/19 vs. Costa Rica (Concacaf Nations League)
Kevin Molino Trinidad & Tobago 48 10/10/19 vs. Honduras (Concacaf Nations League)
Perry Kitchen United States 5 10/11/16 vs. New Zealand (friendly)
Darlington Nagbe United States 25 3/28/18 vs. Paraguay (friendly)
Gyasi Zardes United States 56 2/1/20 vs. Costa Rica (friendly)
ROOM LEADS THE CREW IN STARTS ACROSS ALL
COMPETITIONS THIS SEASON
Through nine matches across all competitions this
season, goalkeeper Eloy Room currently leads Columbus Crew in starts made, having started in every match
The Crew has played in 2021. Additionally, three players, including Room, have appeared in every match this
season for the Club. For a breakdown of Black & Gold
players with the most appearances this season, please
see the table below.
COLUMBUS CREW PLAYERS WITH MOST APPEARANCES
THIS SEASON (ACROSS ALL COMPETITIONS)
PLAYER GP GS
Eloy Room………………………….9 9
Luis Diaz ……………………………9 8
B. Wright-Phillips ………………9 3
Pedro Santos……………………..8 6
Artur ………………………………….8 5
Josh Williams…………………….8 5
MATAN MAKES FIRST MLS START
Midfielder Alex Matan started in last week's road contest against Toronto FC last week (May 12), marking his
first MLS regular-season start. The 21-year-old player
signed with Columbus Crew from Romanian side FC
Viitorul Constanta on March 8, 2021. This season, Matan
has made seven appearances (one start) for The Crew
across all competitions. In the match against Toronto,
Matan played 73 minutes, registering one shot and one
cross while making two tackles and three interceptions.
ABDUL-SALAAM MAKES FIRST START FOR COLUMBUS
CREW
Defender Saad Abdul-Salaam made his first start for
Columbus Crew in last week's match against Toronto
FC (May 12). Abdul-Salaam was signed from the MLS
Waiver List on April 17, having previously played for FC
Cincinnati. During his MLS career, Abdul-Salaam has
recorded 97 regular-season appearances (66 starts),
scoring once and providing 11 assists.
MENSAH REACHES 100 STARTS FOR THE CREW
Defender Jonathan Mensah made his 100th start for
Columbus Crew during the Club's match against Toronto
FC on May 12. Mensah joined the Black & Gold in January
2017 and has added three goals and one assist across
all competitions. Mensah made 23 appearances last
season at center-back (all starts) and was named to MLS
Team of the Week in Round 2 of the MLS is Back Tour- nament. In the 2020 post-season, Mensah provided the
game-winning assist against the New England Revolu- tion (December 6) to help The Crew advance to the MLS
Cup.
BERRY MAKES MLS DEBUT FOR COLUMBUS CREW
Miguel Berry made his MLS debut when he replaced
Lucas Zelarayan in the 89th minute of The Crew's match
against Toronto FC last week (May 12). Berry had previ- ously made his Black & Gold debut as a starter in a Concacaf Champions League match against Real Esteli (April
15). The forward signed with The Crew on February 27,
2020 after being selected with the seventh overall pick in
the 2020 MLS SuperDraft.
BLACK & GOLD QUOTES
ON THE CREW MOVING FORWARD WITH ITS SEASON
"I'm confident we can build on this, we'll keep grow- ing, and we're going to stay focused on the process and
improving. It's a 34-game season and this is our fifth
game. We know we need to pick up some wins on the
road – I'm confident we will – but I'm excited to keep
improving and to have a full week to train for New York
City [FC] and then another full week before [facing]
Toronto. We're going to keep getting better, there's no
doubt about that, and I hope we get healthier as well
because that will help."
ON WHAT THE CREW EXPECTS AGAINST NEW YORK CITY FC
"Once we step on the field against New York [City FC] –
we played them in pre-season and it was kind of a
glimpse of what the game is going to look like – but it's
going to be a battle. It's going to be another away game
and we're going to travel [on the] same day. I'm look- ing forward to it, especially turning around after this
game. The one thing you want to do is step back on the
field and play, so I'm excited and looking forward to New
York City."
MILESTONES ON THE HORIZON
CALEB PORTER
• Has won 91 MLS regular-season matches as a head
coach and is nine wins away from reaching 100 all-time.
SAAD ABDUL-SALAAM
• Has made 97 regular-season appearances and needs
three more to reach 100.
WAYLON FRANCIS
• Has made 97 regular-season starts for The Crew and
needs three more to reach 100.
PEDRO SANTOS
• Has made 98 regular-season appearances for The Crew
and needs two more to reach 100. • Has made 93 regular-season starts for The Crew and
needs seven more to reach 100.
JOSH WILLIAMS
• Has made 146 regular-season appearances for The Crew
and needs four more to reach 150.
GYASI ZARDES
• Has scored 49 goals across all competitions for The Crew
and needs one more to reach 50.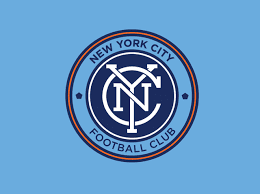 COURTESY COLUMBUS CREW COMMUNICATIONS