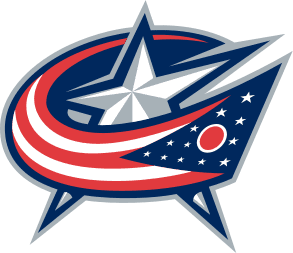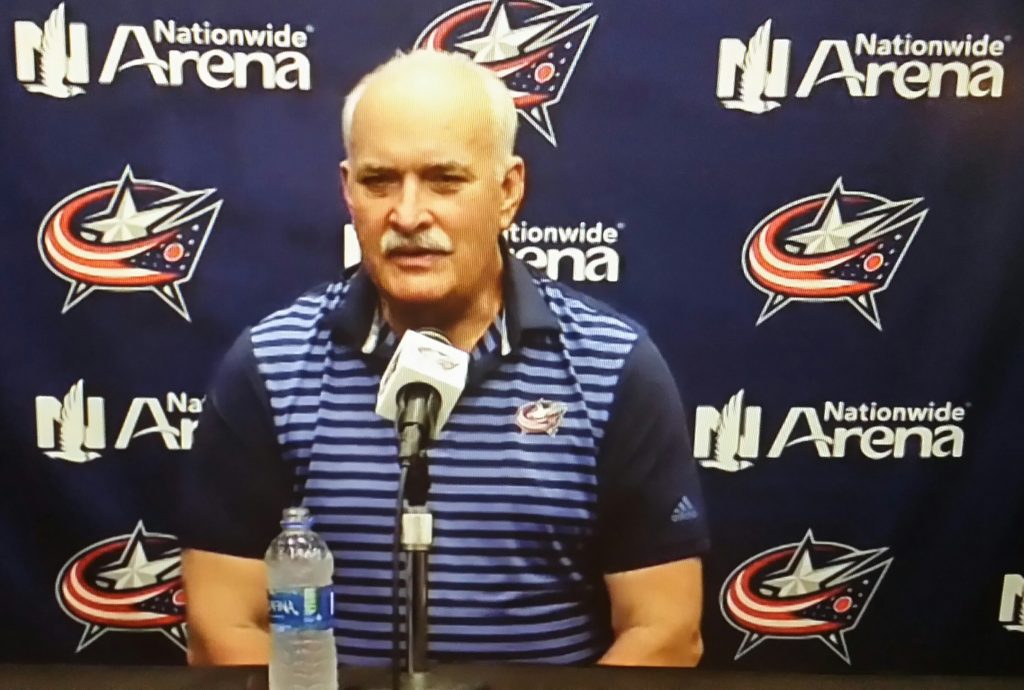 MAY 20, 2021
COLUMBUS, OHIO – The Columbus Blue Jackets have named John Davidson president of hockey operations and alternate governor and signed General Manager and Alternate Governor Jarmo Kekalainen to a contract extension through the 2024-25 National Hockey League season, club President and Alternate Governor Mike Priest announced today.  Davidson agreed to a five-year contract and returns to the role he held with the club from 2012-19.
"John Davidson and Jarmo Kekalainen worked tirelessly and effectively together to transform our hockey club from a team with one Stanley Cup Playoffs appearance in 12 seasons to one that reached the postseason five times in seven years from 2013-20," said Priest. "This is an important time for our organization and having stability and proven leadership at the top of our hockey operations department is critical for us to do what we want to do, which is bring a Stanley Cup championship to Columbus. Signing Jarmo to an extension and then bringing J.D. back gives us the right people to address the opportunities and challenges before us and we couldn't be more excited."
Davidson originally joined the club as president of hockey operations on Oct. 24, 2012 and returns to Columbus where under his guidance the Blue Jackets posted a 285-209-46 record (.570 pct.) in seven seasons from 2012-19. Columbus ranked ninth in the NHL in wins during that time and qualified for the Stanley Cup Playoffs in 2014, 2017, 2018 and 2019.
Davidson spent the past two seasons as president of hockey operations for the New York Rangers, who went 64-51-11 and posted back-to-back winning seasons for the first time since 2015-17. He also spent six years in the same capacity with the St. Louis Blues from 2006-12. He joined a Blues team that posted a 21-46-15 record (57 pts.) in 2005-06 and led a turnaround that saw the club average 39 wins and 90 points per season, culminating with a 49-22-11 mark (109 pts.) and Central Division championship in 2011-12.
Prior to his successful management career, Davidson enjoyed a long and distinguished broadcast career that earned him the prestigious Foster Hewitt Memorial Award for outstanding contributions as a hockey broadcaster by The Hockey Hall of Fame, into which he was inducted on Nov. 9, 2009 and for whom he is the past chairman of the Hall's selection committee.  The NHL and USA Hockey honored Davidson with the Lester Patrick Award for his contributions to ice hockey in the United States in March 2004.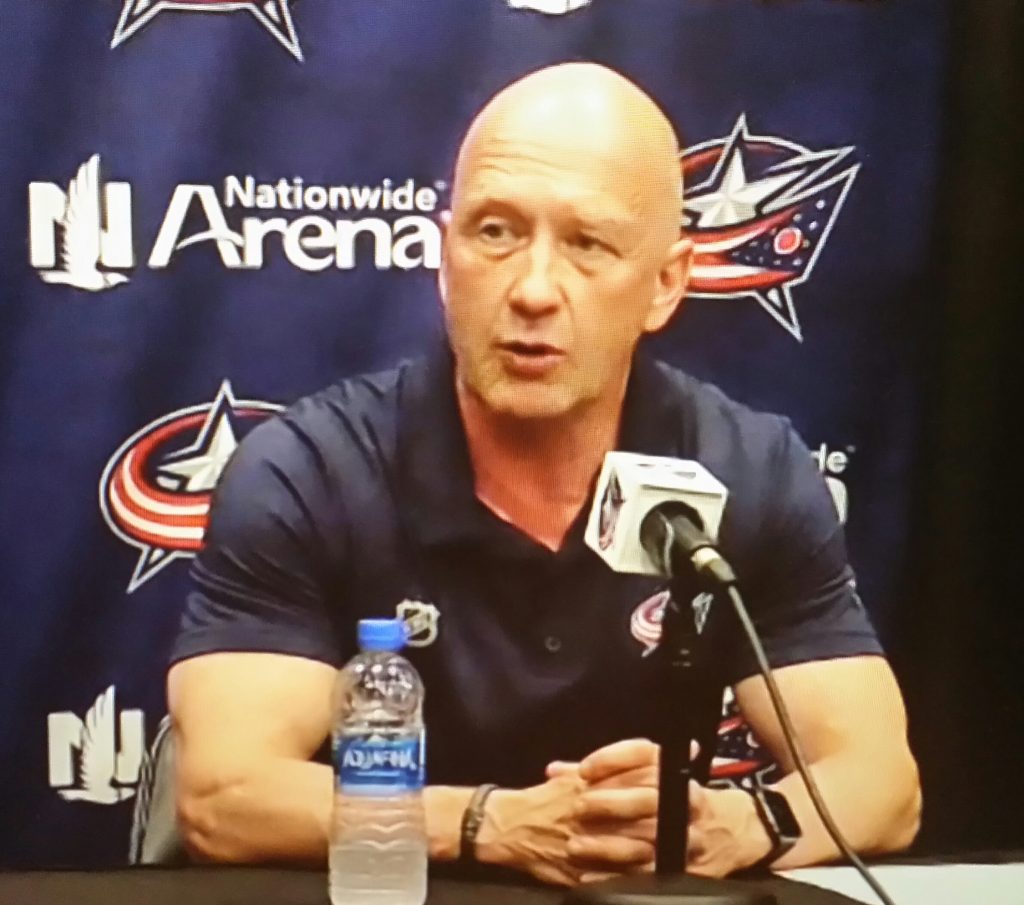 Kekalainen was named the third general manager in Blue Jackets history on Feb. 13, 2013. Under his leadership, the club has enjoyed its greatest success and earned five of its six playoff berths. Columbus has gone 332-250-71 (.563 pct), appeared in five Stanley Cup Playoffs and stands 14th among all NHL clubs in wins during his tenure. Prior to his arrival, the club went 346-448-121 (.444 pct.) with one playoff appearance.
The Blue Jackets posted the four-winningest seasons in club history between 2016-20 – 2016-17 (50-24-8, 108 pts.), 2018-19 (47-31-4, 98 pts.), 2017-18 (45-30-7, 97 pts.) and 2019-20 (33-22-15, 81 pts. in 70 games) – and were one of three teams to qualify for the Stanley Cup Playoffs in each of those four seasons, joining the Boston Bruins and Washington Capitals.
The first European-born General Manager in NHL history, Kekalainen served as assistant general manager for Team Finland at the 2016 World Cup of Hockey, 2014 Olympic Games (bronze medal) and will do so again at the 2022 Olympic Games.  Prior to his arrival in Columbus, he was president and general manager of Jokerit in the Finnish Elite League from 2010-13 and spent eight seasons with the St. Louis Blues as director of amateur scouting from 2002-05 and assistant general manager/director of amateur scouting from 2005-10.  The Kuopio, Finland native began his career as a member of the Ottawa Senators hockey operations department from 1995-2002.
COURTESY BLUE JACKETS COMMUNICATIONS