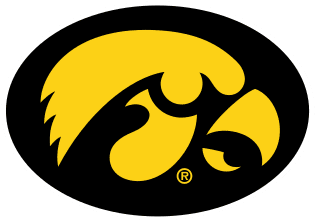 CLE ELUM, WA. — The University of Iowa men's golf team stands in 13th place following round two at the NCAA Regionals.
Three Iowa players are tied for 50th heading into Wednesday's final round. Fifth-year senior Charles Jahn, junior Gonzalo Leal-Montero, and sophomore Mac McClear each are six-over at the par-71 Tumble Creek Golf and Country Club.
McClear's six birdies lead the way for the Hawkeyes while Leal-Montero's 26 pars are a team-best through 36 holes. McClear and Leal-Montero each posted scores of 75 on the day, which was the best for Iowa on Tuesday.
Jahn's competitive performance marks his first appearance in the starting lineup since the Hawkeye Invitational on April 17-18.
The low five teams at the 54-hole event, as well as the low individual not on those teams, will advance to the NCAA Championships May 28-June 2. The Hawkeyes are currently 24 strokes back from the top-5, while Iowa's top scorers are eight strokes back from Oregon's Tom Gueant, who is presently the low player not on a top-five team.
HAWKEYE NOTEABLES
Iowa has sunk 21 birdies through two days; McClear has posted six, followed by Alex Schaake and Jahn with five apiece.
Schaake's par three stroke average ties for fifth in the field (3.10).
Leal-Montero's 26 pars are the fifth-best in the field after two rounds.
UP NEXT
The final round of play at Tumble Creek tees off on Wednesday at 10 a.m. (CT).
COURTESY IOWA ATHLETIC COMMUNICATIONS