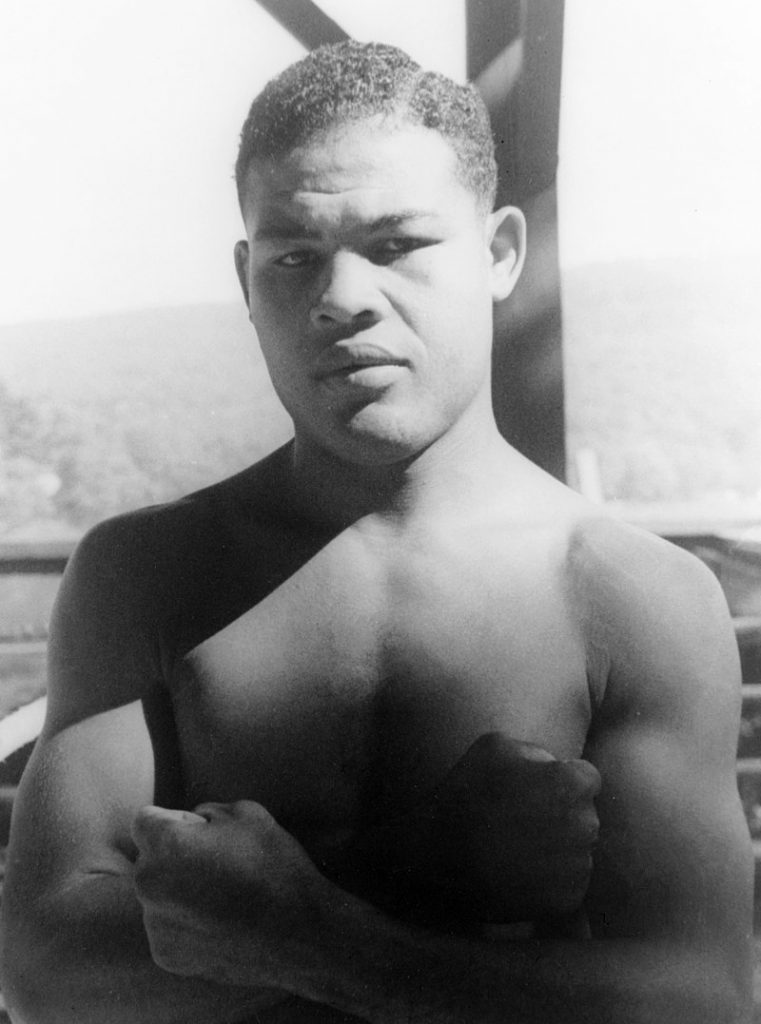 FROM WIKIPEDIA COMMONS
Joseph Louis Barrow (May 13, 1914 – April 12, 1981) was an American professional boxer who competed from 1934 to 1951. Nicknamed the Brown Bomber, Louis is widely regarded as one of the greatest and most influential boxers of all time. He reigned as the world heavyweight champion from 1937 until his temporary retirement in 1949. He was victorious in 25 consecutive title defenses, a record for all weight classes. Louis had the longest single reign as champion of any boxer in history.
Louis' cultural impact was felt well outside the ring. He is widely regarded as the first person of African-American descent to achieve the status of a nationwide hero within the United States, and was also a focal point of anti-Nazi sentiment leading up to and during World War II because of his historic rematch with German Boxer Max Schmeling in 1938. He was instrumental in integrating the game of golf, breaking the sport's color barrier in America by appearing under a sponsor's exemption in a PGA event in 1952.
TODAY'S ALMANAC
1740s
1850s
1880s
1910s
1940s
1950s
1960s
1970s
1980s
1990s
2010s
COURTESY www.almanac.com