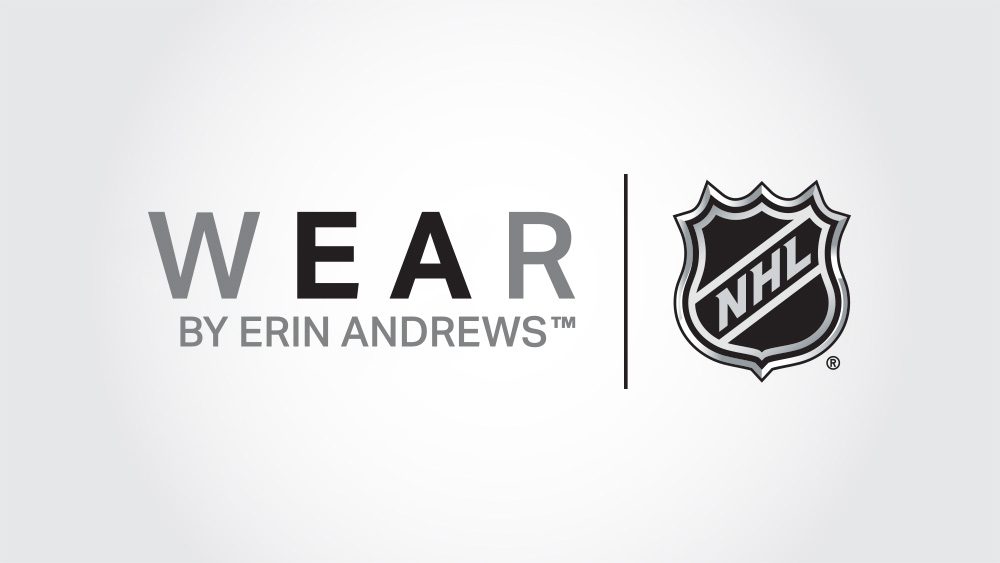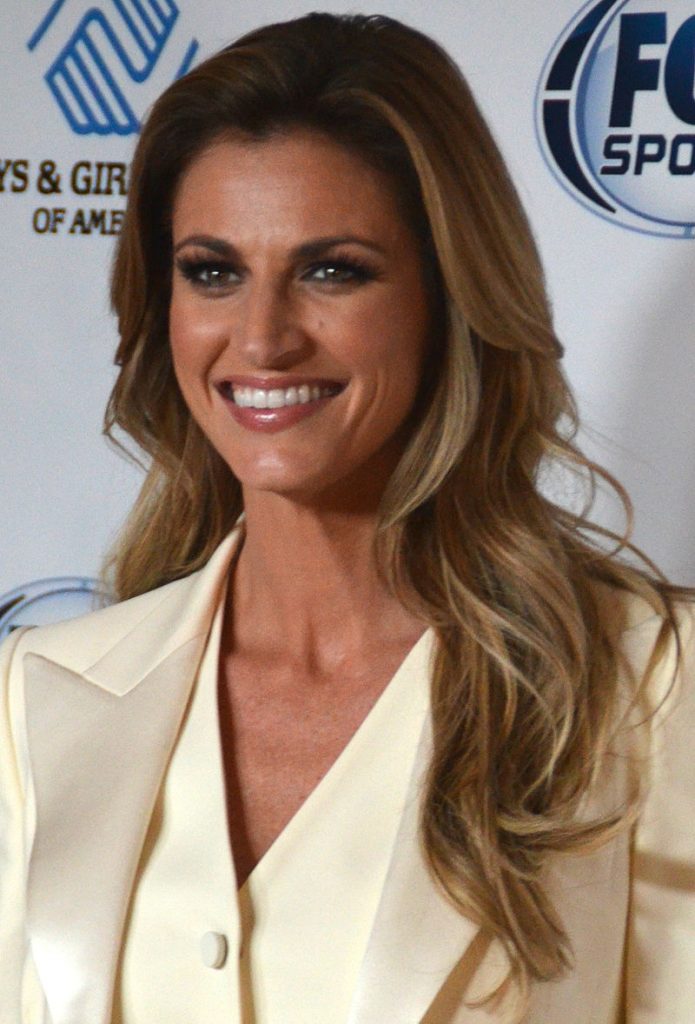 New WEAR by Erin Andrews NHL Collection to Debut in Fall 2021
NEW YORK / LOS ANGELES (May 11, 2021) – The National Hockey League (NHL) and WEAR by Erin Andrews today announced a multiyear agreement to introduce a new women's sportswear collection for all 32 teams. The officially-licensed collection of jackets, t-shirts, sweatshirts, leggings, crop tops, button down shirts, loungewear and sleepwear will be available online at NHLShop.com, Fanatics.com, NHL arena team stores and at select retail locations throughout the U.S. and Canada in fall 2021 to coincide with the start of the 2021-22 NHL® season.
Developed by sports broadcaster and longtime NHL fan Erin Andrews, WEAR offers a wide array of women's sportswear apparel styles, designs, and sizes. The unique line was created for women to express their fandom in a way that fits their everyday lifestyle featuring styles for all kinds of fans – from those looking to showcase their teams loud and proud to those looking for an understated and subtle but elevated tasteful design – as captured in the tag line "EveryWEAR. AnyWEAR. WEAR." WEAR has quickly become a critically acclaimed industry leader among female licensed apparel lines, delivering more than 100 sports team offerings for women across multiple sports leagues.
"Erin Andrews began her sports broadcasting career in hockey and that longtime association with the League has resulted in an incredibly authentic and innovative approach to the design process for this new NHL collection," said James Haskins, NHL Group Vice President of Consumer Products Licensing. "Hockey fans can look forward to contemporary apparel that offers a unique combination of fashion and function and a consciousness for what female hockey fans want to wear at the game, out on the town or in a casual office environment. We are thrilled to work with WEAR and Erin to offer such an exciting line of apparel to our female fans."
"Having WEAR by Erin Andrews be part of the National Hockey League is a true homecoming for me," said Andrews. "Hockey has been part of my family on and off the ice throughout my entire life. It is where I began my career, my husband is a two-time Stanley Cup® Champion, and the NHL was the original inspiration for the creation of WEAR. I am thrilled at the opportunity to give female hockey fans, like myself, more options to showcase their dedication to their favorite teams in a comfortable and fashion-forward way."
About the NHL
The National Hockey League (NHL®), founded in 1917, consists of 31 Member Clubs and proudly welcomes its 32nd franchise, the Seattle Kraken™, for the 2021-22 season. Each team roster reflects the League's international makeup with players from more than 20 countries represented, all vying for the most cherished and historic trophy in professional sports – the Stanley Cup®. Every year, the NHL entertains more than 670 million fans in-arena and through its partners on national television and radio; more than 151 million followers – league, team and player accounts combined – across Facebook, Twitter, Instagram, Snapchat and YouTube; and more than 100 million fans online at NHL.com. The League broadcasts games in more than 160 countries and territories through its rightsholders including NBC/NBCSN and the NHL Network™ in the U.S., Sportsnet and TVA in Canada, Viaplay in the Nordic Region and CCTV and Tencent in China. The NHL reaches fans worldwide with games available online in every country including via its live and on-demand streaming service NHL.TV™. Fans are engaged across the League's digital assets on mobile devices via the free NHL® App; across nine social media platforms; on SiriusXM NHL Network Radio™; and on NHL.com, available in eight languages and featuring unprecedented access to player and team statistics as well as every regular-season and playoff game box score dating back to the League's inception, powered by SAP. The NHL is committed to building healthy and vibrant communities through the sport of hockey by increasing youth participation and engagement; fostering positive family experiences; promoting inclusion, positive culture and leadership; and supporting sustainable community impact.
About WEAR by Erin Andrews
WEAR by Erin Andrews is a female licensed-apparel line with stylish items for today's female sports fan. WEAR was created to give women a way to celebrate their fandom in fun, figure flattering and fashionable clothing. Launched in October 2019 with just one league, WEAR now offers items for NFL, NBA, select NCAA schools, and now NHL fans. With the overwhelming response to the brand, WEAR has become one of the top new female licensed apparel lines; WEAR has expanded to cover more than 100+ teams throughout the partner leagues. As a sideline reporter, Erin traveled to stadiums and arenas across America, where she met many women like herself with the same love for sports, but who struggled to find team apparel they felt confident in. With that in mind, Erin set out to develop WEAR as a stylish line that fulfilled the modern fan's needs – comfortable, on-trend, and affordable. The items are currently available on Fanatics.com, NFLShop.com, NBAstore.com, Kohl's.com, and select Kohl's retail locations. The collection is a size inclusive and designed for fashion-forward women of any age who want to support their favorite team or school in a trendy way. Whether it's on game day, going out with friends, or just lounging around the house, it shows comfort and style mixed into one and is designed to be dressed up or dressed down, AnyWEAR and EveryWEAR.
COURTESY NHLmedia.com