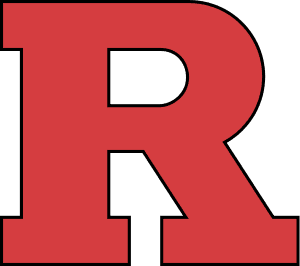 Sun, May 9, 2021
TWITTER: @RutgersBaseball 
PISCATAWAY, N.J. (May 9, 2021) – Rutgers baseball (17-16) suffered a 15-5 loss to Nebraska (22-11) Sunday at Bainton Field. The Scarlet Knights now lead the season series over the Cornhuskers, 3-1.
"We've competed at a high level all year," head coach Steve Owens said. "We got a solid start from Brent today, his defense let him down right from the start. Still, it was a 3-1 game before the rain delay in the sixth. From there, we didn't make any pitches, take care of the baseball and didn't compete. This isn't a point in the season where we could have a game like that. Yesterday, I was pleased with how we competed even though it didn't go our way, but today was the first time all year that I told the team that we didn't do anything well, most importantly we didn't compete at the level we can. There are still 11 games left to try in put ourselves in a good position, we'll see how they response tomorrow."
Following a 39-minute rain delay, Nebraska scored 12 runs in the last four innings.
Brent Teller pitched five innings with two earned runs allowed before two inherited runners were charged against. Tevin Murray posted a scoreless frame in relief.
Offensively, Chris Brito went 3-for-4 with a hit by pitch to reach four times in his fourth game this season recording three or more hits. Andy Axelson and Kevin Welsh both notched a pair of hits, while Evan Sleight blasted his fourth homer. Sam Owens boarded three times on an RBI single, hit by pitch and walk. RU has had at least 10 hits in all four games versus the Cornhuskers in 2021.
Luke Roskam drove in six runs for Nebraska. Chance Hroch earned the win with three runs against in 5.2 innings.
SCORING
T3 | Roskam hit a two-run, ground-rule double to put Nebraska on top. A third run scored on a failed pickoff attempt.
B5 | Owens led off being hit by pitch, moved to third on a one-out double from Mike Nyisztor and scored on an RBI groundout by Richie Schiekofer.
T6 | A wild pitch allowed the Cornhuskers to score one and Roskam followed with a grand slam to make it 8-1.
B6 | After Welsh singled with two outs to put two aboard, Owens and Axelson connected for back-to-back RBI singles to cut the deficit to 8-3.
T8 | Cam Chick hit an RBI infield single for NU.
T9 | The Cornhuskers plated six runs on four hits.
B9 | Sleight crushed a two-run shot after Victor Valderrama collected a pinch-hit single.
UP NEXT
The Scarlet Knights face Nebraska for the fifth time Monday at 11 a.m. The game will stream on Big Ten Network+ and can be heard on WRSU 88.7-FM.
Bainton Field Pod
Friday: Indiana 8, Rutgers 3
Saturday: Indiana 5, Rutgers 3 (11)
Saturday: Nebraska 7, Indiana 6
Sunday: Indiana 4, Nebraska 2
Sunday: Nebraska 15, Rutgers 5
Monday (11 a.m.): Rutgers vs. Nebraska
Follow Rutgers Athletics on Facebook and Twitter (@RUAthletics) for all of the latest news and updates. For specific updates regarding baseball, follow the program on Twitter (@RutgersBaseball), Instagram (@rutgersbaseball) and Facebook (/BaseballRU). For additional updates, please download the Scarlet Knights App via the app store or play store.  
COURTESY RUTGERS ATHLETIC COMMUNICATIONS