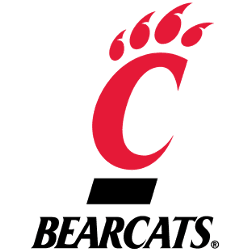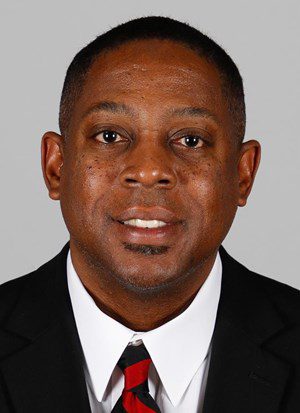 Mon, May 10, 2021
WEB LINK: https://bit.ly/3exV6aU
CINCINNATI – Chad Dollar has been named an assistant men's basketball coach at the University of Cincinnati, Head Coach Wes Miller announced Monday.

"While building our staff I thought it was important to have a high level of experience among our assistant coaches. Hiring Chad Dollar gives us just that," Miller said. "He has been coaching at the high major level of college basketball for over a decade. He's widely known throughout our profession as an elite recruiter, but I think his value is so much greater than that. Going through the interview process with Chad I found that we share the same values, goals and purpose for coaching. I think he is an elite overall basketball coach and I believe he'll be a Division I head coach in the future."

Dollar comes to Cincinnati after spending the previous three seasons as an assistant coach for the Georgia Bulldogs, working under Head Coach Tom Crean. During his time at Georgia, he recruited and coached Anthony Edwards, the No.1 overall draft pick in the 2020 NBA Draft.

"I'm excited to be joining Coach Miller and his staff," said Dollar. "He is one of the elite coaches in the country and I am looking forward to getting to work to help build on the rich tradition of Cincinnati basketball."

Dollar spent the 2016-17 season at Auburn, where the Tigers tallied their most wins (18) since 2008-09. Prior to Auburn, he spent five seasons at Georgia Tech, where he was an assistant coach for his first three seasons with the Yellow Jackets before spending the final two as an associate head coach.

He was also on the staff at Wichita State for the 2010-11 campaign when the Shockers won the NIT and finished 29-8. He spent three seasons as an assistant coach under John Brady. Dollar also spent time at Arkansas State from 2008-10 and at LSU from 2007-08. He coached at Murray State from 2006-07, Georgia Southern from 2002-06, Eastern Kentucky from 2000-02 and Western Carolina from 1998-2000.

He earned his bachelor's degree in sociology from Milligan in 1996. Dollar and his wife Kyla have three children – daughters Aliyah and Chloe and a son, Darian.

Dollar's younger brother, Cameron, played at UCLA and helped the Bruins to the 1995 NCAA Championship and is currently an assistant coach at the University of Washington.

2021-22 SEASON TICKET DEPOSITS
Season-ticket deposits for the 2021-22 men's basketball campaign in Fifth Third Arena are now being accepted! Deposits are subject to seat availability and not guaranteed.

New season-ticket holders can place their deposit today online!

FOLLOW THE BEARCATS
For all the latest information on Cincinnati men's basketball, please visit GoBEARCATS.com. For up-to-the-minute updates, follow Cincinnati MBB (@GoBearcatsMBB) and Coach Miller (@CoachWesMiller) on Twitter. You can also find the Bearcats on Instagram and Facebook.
COURTESY UC SPORTS COMMUNICATIONS