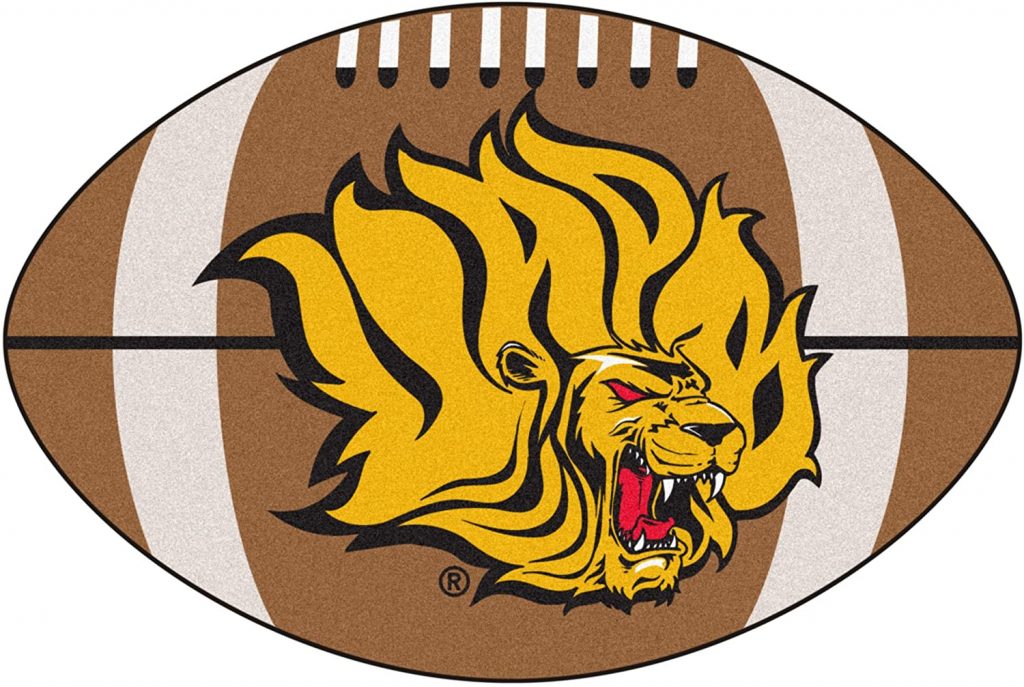 5/1/2021
JACKSON, Miss. – The University of Arkansas at Pine Bluff football team overcame nearly every obstacle in its path during this unprecedented 2021 spring football season, but could not overcome the Alabama A&M Bulldogs, falling 40-33 in the Cricket Wireless SWAC Football Championship Game Presented by Pepsi Zero Sugar at Mississippi Veterans Memorial Stadium.
Trailing 40-26 with just over seven minutes to play, the Golden Lions fought back. Following a fourth down stop by the defense, UAPB drove 72 yards in 11 plays, ending with an 11-yard scoring pass from Skyler Perry to Josh Wilkes to cut the deficit to the final margin with 2:30 remaining.
Strong defense again forced a Bulldog punt, and a nine-yard return by Tyrin Ralph setup the dramatic ending from the Alabama A&M 44-yard line with 37 seconds remaining.
Perry completed a 10-yard pass to Tyrin Ralph for a first down, then rushed for 12 yards to the AAMU 22-yard line with 23 seconds to play. Following a spike and two incomplete passes, the final pass was intercepted by Alabama A&M in the end zone with six seconds to play to end the Golden Lions' SWAC Championship goal in heartbreaking fashion as UAPB sought its first league title since 2012.
Perry passed for 231 yards and one touchdown and rushed 16 times for 71 yards. DeJuan Miller had season highs in receptions (six) and yards (69) and a touchdown, and Wilkes also caught six passes for 48 yards and a touchdown. Harry Ballard III caught five passes for 60 yards in the game as well. Ralph caught four passes for 32 yards and returned a kickoff 81 yards for a touchdown in the first quarter.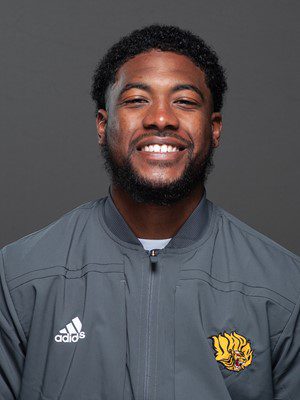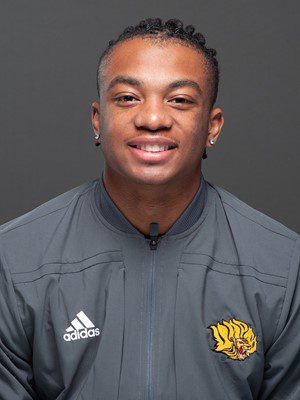 LB Timon Akins had a career-high eight tackles and 0.5 sacks in the game and LB Kolby Watts had seven tackles and a fumble return for touchdown. LB Isaac Peppers recorded six tackles and two sacks as the defense recorded five sacks for the fourth straight game.It was a big-play first half for both teams. Following a field goal by Alabama A&M to begin the game, a 35-yard kickoff return by Wilkes set up the first UAPB score. Mattias Clark's
four-yard TD run gave UAPB a 7-3 lead with 10:24 to play in the first quarter.
Following an AAMU touchdown, Ralph maneuvered his way through for the Alabama A&M coverage unit for a touchdown a 14-10 lead.
Following another Alabama A&M touchdown and blocked PAT early in the second quarter, the Golden Lions answered again. A 71-yard, nine-play drive ended with a scoring pass. Taylor Holston, who replaced Perry for one play due to Perry's helmet being knocked off his head, threw a five-yard scoring pass to Miller. The PAT was blocked and returned for two points by Alabama A&M, making the score 20-18 with 7:04 to play in the first half.
Moments later, a Chris Newton sack forced a fumble, which was recovered by Kolby Watts and returned 33 yards to give the Golden Lions a 26-18 with just over five minutes to play until halftime.
In the second half, Alabama A&M scored three touchdowns to give them a 14-point fourth-quarter lead, setting up the dramatic conclusion and near-comeback for UAPB.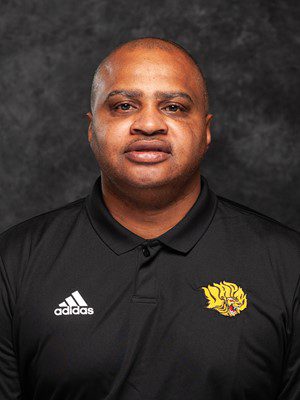 COURTESY ARKANSAS-PINE BLUFF ATHLETIC COMMUNICATIONS