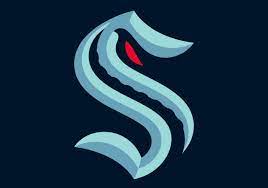 With the final legal documents signed and the last expansion fee payment processed, the Seattle Kraken have earned full rights and access Friday as the 32nd franchise in the National Hockey League. It's one step closer to Seattle-level noise and maybe even joyful tears when a Kraken center faces off with an opponent at center ice this fall.
"Today is another momentous day on the journey to puck drop," said David Bonderman, Seattle Kraken majority owner. "I would like to thank [NHL Commissioner] Gary Bettman and the NHL for welcoming us to the league.
"I also want to thank my partners in our ownership group for their support and our incredible fans who have made their enthusiasm for hockey heard loud and clear since deposit day on March 1, 2018, through the name reveal and selecting their seats. We have an incredible few months ahead of us as we prepare to welcome our inaugural players and finally take to the ice at Climate Pledge Arena."
Those prospective inaugural players include 30 NHLers, one selected and announced from each team except Vegas (which does not share in the $650 franchise fee paid in full) during the 2021 Expansion Draft on July 21. Two days later, the Kraken hockey ops group will pick as high as No. 1 and no lower than No. 5 in the first round of the 2021 Draft for amateur players, then are assigned the No. 3 pick in rounds two through seven.
Starting Friday, Kraken GM Ron Francis and his front-office staff are free to sign free agent NCAA, juniors and European players who have "aged out of draft eligibility." There are more than a few NHL stars and Stanley Cup-winning players who went undrafted.
"It's an exciting day for our ownership and fans," said Francis, who is currently scouting the U18 men's world championships in Dallas along with Kraken assistant GM Jason Botterill, director of player personnel Norm Maciver, director of amateur scouting Robert Kron, director of hockey strategy and research Alexandra Mandrycky, and scouts Tom O'Connor and Eddie Olczyk Jr.
Francis will now be able to join all general manager meetings and proceedings. He said the "big thing" about Friday's official acquisition of the franchise is he and his staff, especially assistant general manager Ricky Olczyk, will have full access and purview into the NHL Central Registry's database of players contracts and transactions.
Seattle Kraken CEO Tod Leiweke has consistently talked about the "journey" for both the team and its fans. He and Kraken chief operating officer Victor de Bonis are both thrilled and grateful to the Pacific Northwest fan base, including the 32,000 depositors who signed up for tickets in 24 hours on March 1, 2018.
"The dream of the NHL becomes official with the final transaction today," said Leiweke. "It's a milestone for the team and a tribute to our fans."
"Today marks another opportunity to thank our fans because without them, this would not have happened," said de Bonis, who joined the franchise in the fall of 2018 when there were about half-zone employees. "Congratulations – we can't wait to drop the puck!
COURTESY SEATTLE KRAGEN COMMUNICATIONS